See Inside The $5 Million Mansion Kristin Cavallari And Jay Cutler Just Listed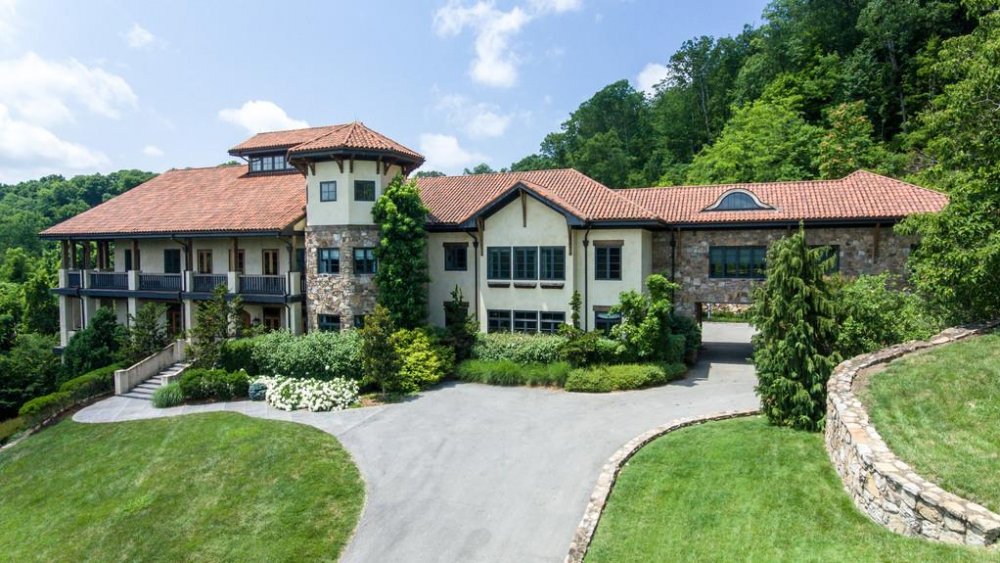 Tim Thompson Premier Realtors
Following news that Kristin Cavallari and Jay Cutler will divorce after 10 years together, E! News reports the couple is selling their mega-mansion in Tennessee. Just as quickly as the nearly 10,000 square foot home went on the market, it is already under contract according to its real estate listing. So, fans, sadly you won't get a chance to bid on the property, which boasts 8.5 acres, and is on the market for just under $5 million. But, the good news is we get to see inside the gorgeous estate that Cavallari, Cutler, and their three children have called home since 2012. 
The exterior of the Mediterranean-style house alone is enough to take anyone's breath away. Inside? Well, viewers saw some of the rooms in the impeccably-decorated house on Very Cavallari, the reality show the newly single star just announced she will not be continuing. But wow is about all we can say about the rest of the stunning home.
Inside Kristin Cavallari and Jay Cutler's home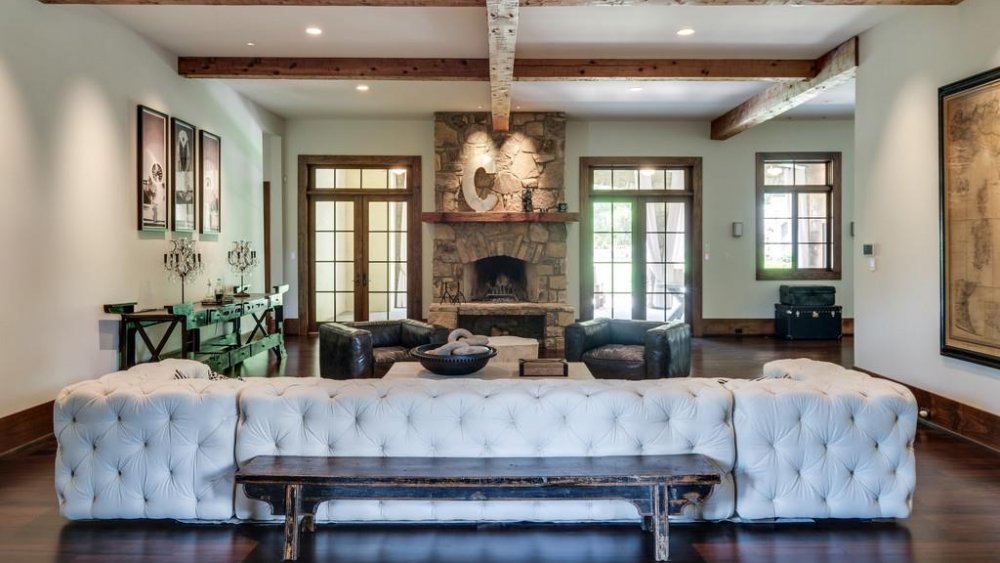 Tim Thompson Premier Realtors
Eagle-eyed fans will spot the giant "C" on the fireplace mantle in the stars' living room, which also features exposed wooden ceiling beams. We love how this space is both cozy and luxurious, but incidentally, this is far from the only room for the home's new owners to relax in. This property also features a movie theater and bar area, as well as a library, and outdoor spaces that look out onto beautiful Tennessee hills. 
Kristin Cavallari and Jay Cutler's kitchen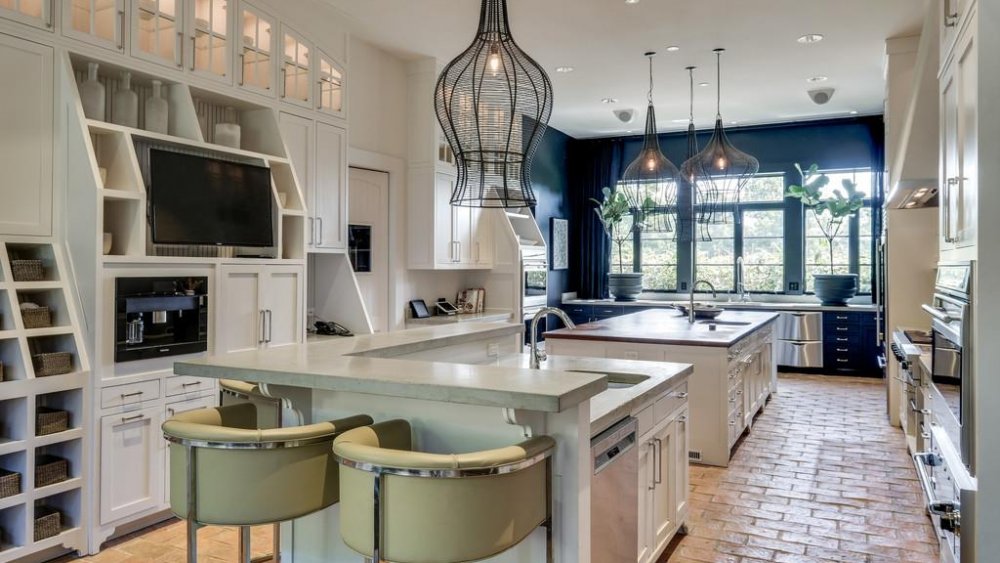 Tim Thompson Premier Realtors
If the kitchen is the heart of a home, this one makes our hearts race. Because, it's beyond inspirational! Meanwhile, a source told E! about Cavallari and Cutler, "They are working on valuing everything out right now. The home assets are the easy part." It would be hard for anyone to say goodbye to this beautifully-updated and stylish kitchen, which fans caught glimpses of on Very Cavallari.
Kristin Cavallari and Jay Cutler's library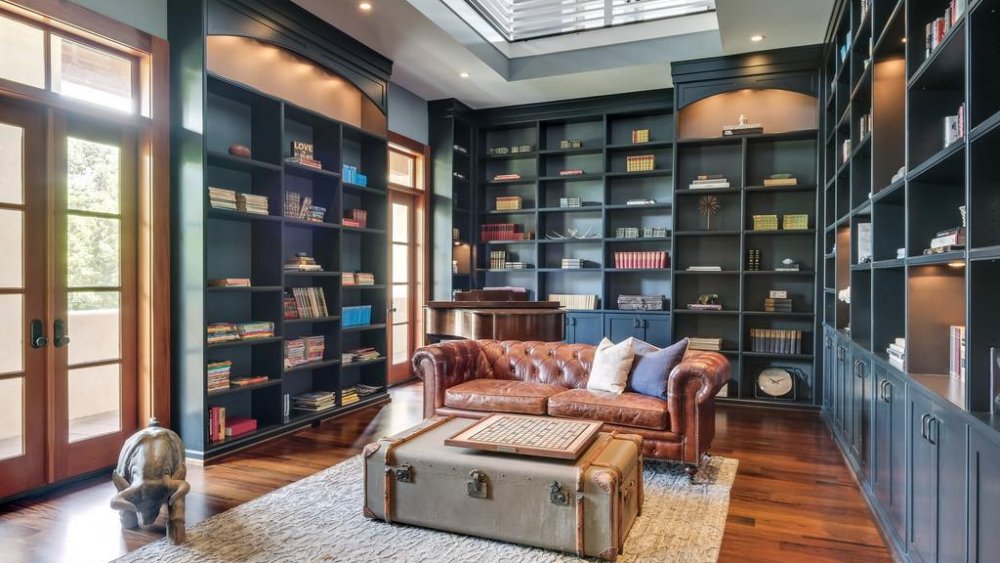 Tim Thompson Premier Realtors
This is the second time the reality stars have listed their 25-room home. The property was first listed for sale in 2018 for $7.9 million. But as Cavallari and Cutler seek to dissolve their marriage, the home has been relisted for significantly less. The Nashville-area home's original purchase price in 2012 was $5.3 million. The couple lived in Chicago before buying this property, which includes this breathtaking double-height library, and Brazilian cherry hardwood floorboards (via Variety).
Kristin Cavallari and Jay Cutler's bedroom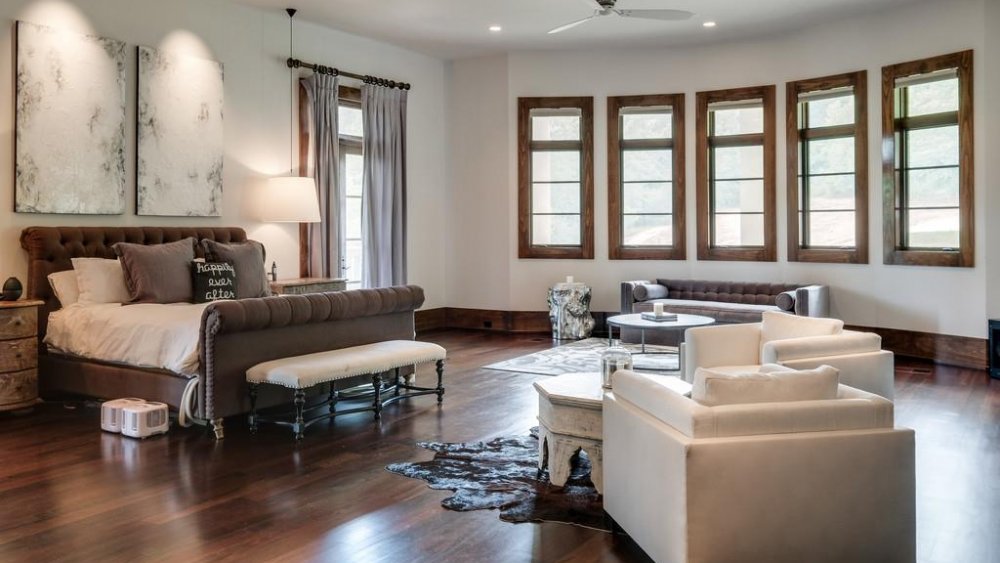 Tim Thompson Premier Realtors
Within the three-story home Cavallari and Cutler will no longer call their own are seven bedrooms, and ten bathrooms. This is one of the many bedrooms that feature the lodge-style of the rest of the estate. It's presumably the master bedroom, and ironically, on the lush-looking bed lies a throw pillow embroidered with these words: "happily ever after." Sigh. At least it seems like the divorce is as amicable as possible, and hopefully this family will move on to a new home that makes everyone happy.