How To Get $1 Flip Flops At Old Navy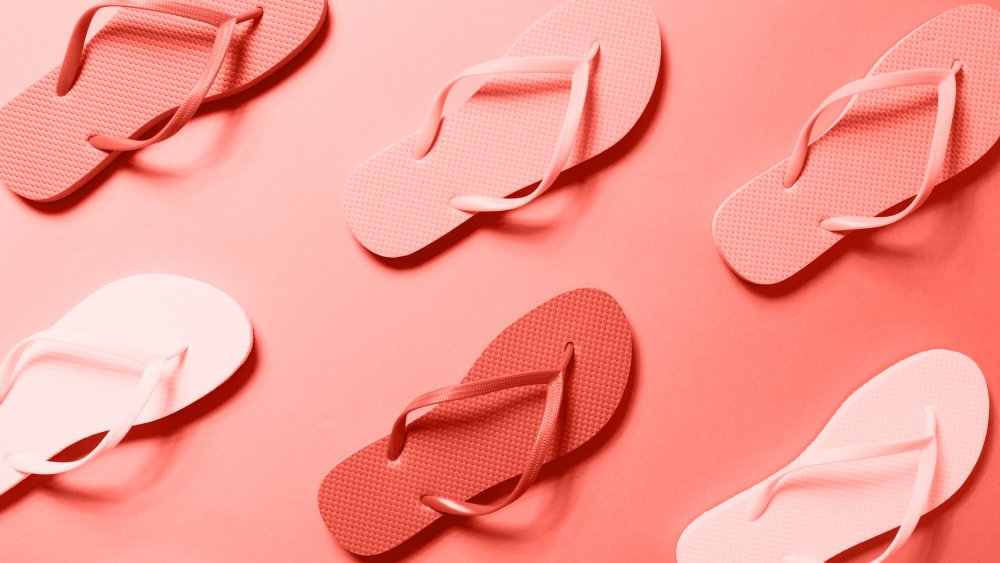 Shutterstock
The $1 Old Navy flip flop sale is easily one of the most popular, if not the most popular, sales of the year. Usually, a cardholder sale takes place earlier in the summer, followed by a sale for all customers a bit later on, typically around the middle to end of June. Flip flops are a summer must-have, and you can't really do better than spending just a buck on a pair — or several dollars on several pairs —since most stylish and savvy shoppers rarely stop with just one (plus, don't you kinda want to buy flops for every member of your family and maybe some friends?). The classic Old Navy variety never goes out of fashion, either, so they're a solid bet each year.
With everything else going on in the world right now, we can remain safe in the knowledge that the $1 Old Navy flip flop sale is here, and not even a worldwide pandemic can stop it. Rejoice!
Get your feet on some Old Navy $1 flip flops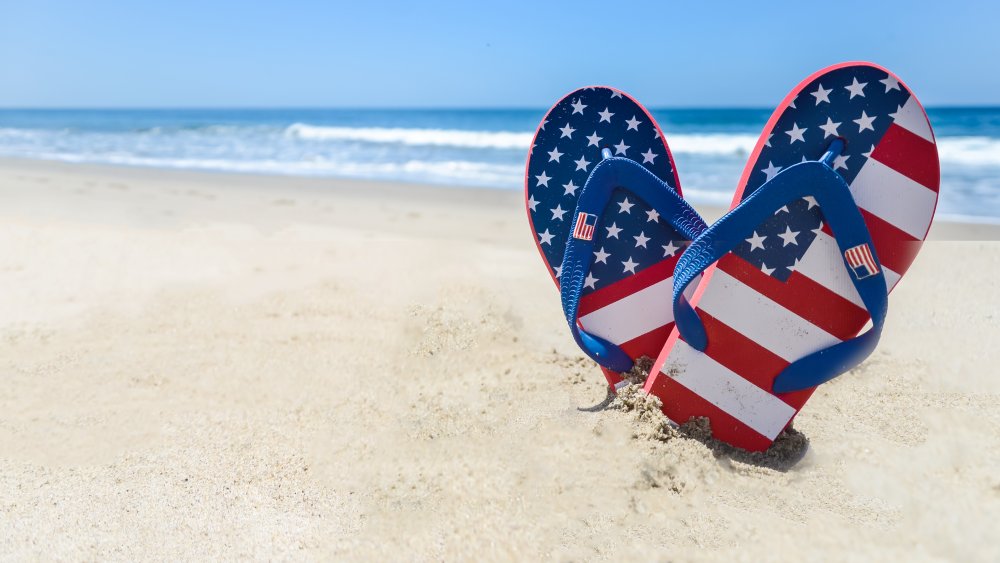 Shutterstock
WXYZ reports that the sale is officially on for shoppers with an Old Navy credit card (Passion for Savings notes anybody with a Gap or Banana Republic credit card can also shop the cardholder-only sale, provided they present it at checkout). Solid-color flip flops can be purchased for just a dollar when using the code "HOLLA" between now and May 29th. Non-cardholders can purchase the same selection of flip flops for $3, down from $3.99. Men's, women's, and kids' sizes are all included but transactions are limited to 10 pairs per shopper (five if you're shopping online).
Patterned flip flops, available in a variety of prints including leopard and juicy fruits like watermelons and pineapples, have also been marked down from $4.99 to $4.50. If you're shopping online but wish to pick up in person, Old Navy are providing contactless curbside pickup so you don't have to go inside or interact with other customers. A sales associates will simply come out, check the receipt, and then place the order safely in your trunk.
Look for the non-cardholder flip flop sale also coming soon!