The Surprising Items People Are Buying With Their Stimulus Checks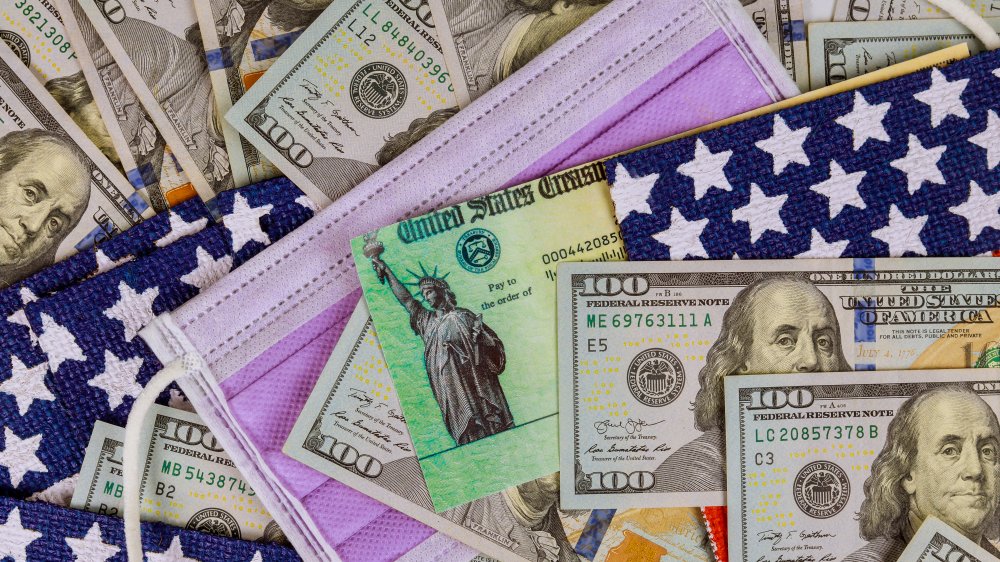 Shutterstock
The COVID-19 pandemic hit many people hard. Aside from the challenges of social distancing and many people adjusting to working remotely, the economic effects of the pandemic necessitated emergency government assistance through the CARES Act, which provided many people in America with a one-time $1,200 check.
Many people used the stimulus check to cover basic needs, economists at Columbia University, Northwestern University, the University of Chicago, and the University of Southern Denmark told MarketWatch. These people spent their payments "catching up with rent and bill payments as well as engaging in spending on food, personal care, and nondurables."
Some people, however, used their stimulus money on some surprising non-essential items during the pandemic. "Call it relief spending, as it was heavily influenced by stimulus dollars, leading to sales increases in categories such as apparel, televisions, video games, sporting goods and toys," said Walmart Chief Executive Doug McMillon during the company's recent earnings call (via MarketWatch).
People have been purchasing these items with their stimulus checks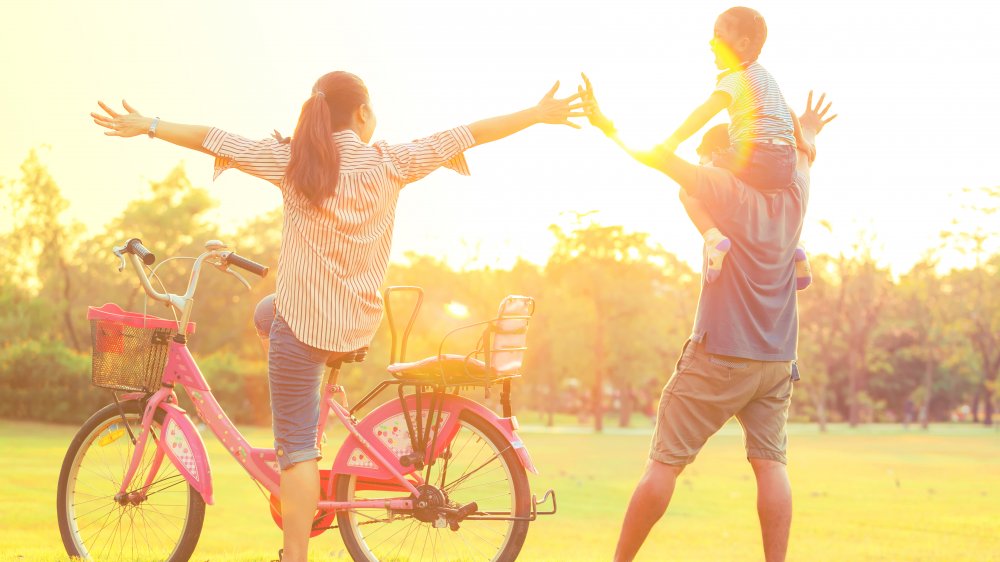 Shutterstock
Many people have been using their stimulus checks to buy entertainment items, ostensibly to keep them entertained during quarantine. Several major retailers aside from Walmart, including Target, BJ's, and Best Buy, reported increased demand for non-essential goods as the stimulus payments were distributed. Apple also reported increased sales of their products. 
Aside from TVs, electronics, and gaming equipment, which have been some of the most-bought items, McMillon added that many people have also been buying adult-sized bicycles, likely so that they can take advantage of their time at home by going for bike rides with their kids. Goods used for "DIY and home-related activities" also saw an increase in sales, with McMillion reporting that many people bought sewing machines and bandanas in order to make their own face masks during the pandemic.
Another round of stimulus checks may come soon as part of the HEROES Act, which passed the House of Representatives last week but has not yet passed the Senate.