Kim Kardashian's Hack For Applying Sunscreen Over Makeup Is A Game Changer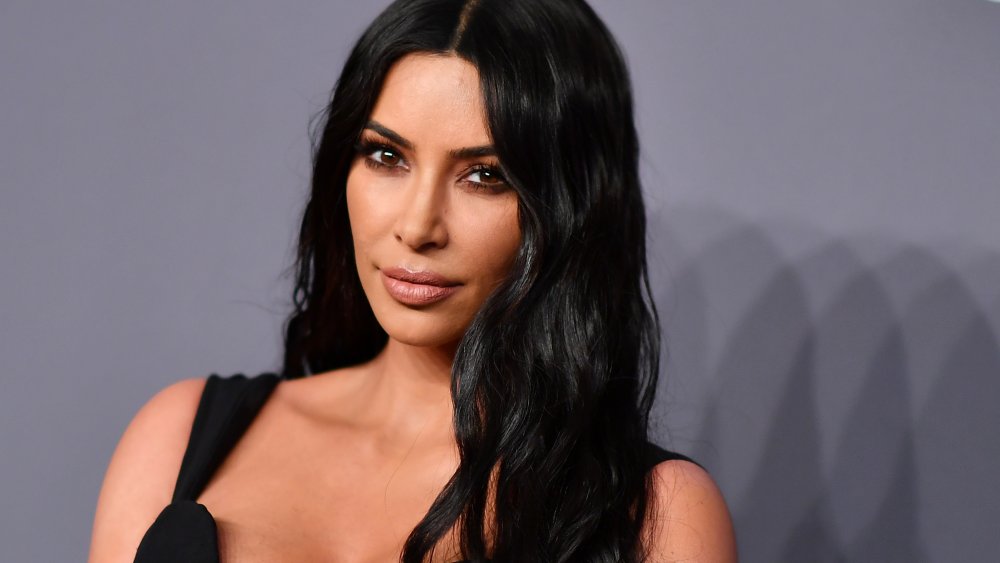 Angela Weiss/Getty Images
These days, almost every dermatologist and beauty editor swears that sun protection is the key to flawless, youthful skin. And if you have any interest in skin care, it's likely you use (or at least try to use) the product daily. As Dr. Shilesh Iyer, M.D., a board-certified dermatologist at New York Dermatology Group, explained to Forbes, "Ultraviolet rays that are the cause of sun damage and skin cancer are always present. They are independent of cold or hot weather, and are not blocked by clouds." She continued, "On overcast days, only visible rays (but not UVB rays) from the sun are blocked. The best way to protect the skin is with sun protection." 
But that doesn't mean it's particularly easy to incorporate sunscreen into your skincare routine, particularly when we're expected to reapply throughout the day — and how are we supposed to reapply sunscreen if we're wearing makeup? Lucky for us, Kim Kardashian just might have the answer.
Kim Kardashian uses a sunscreen mist to stay protected from the sun throughout the day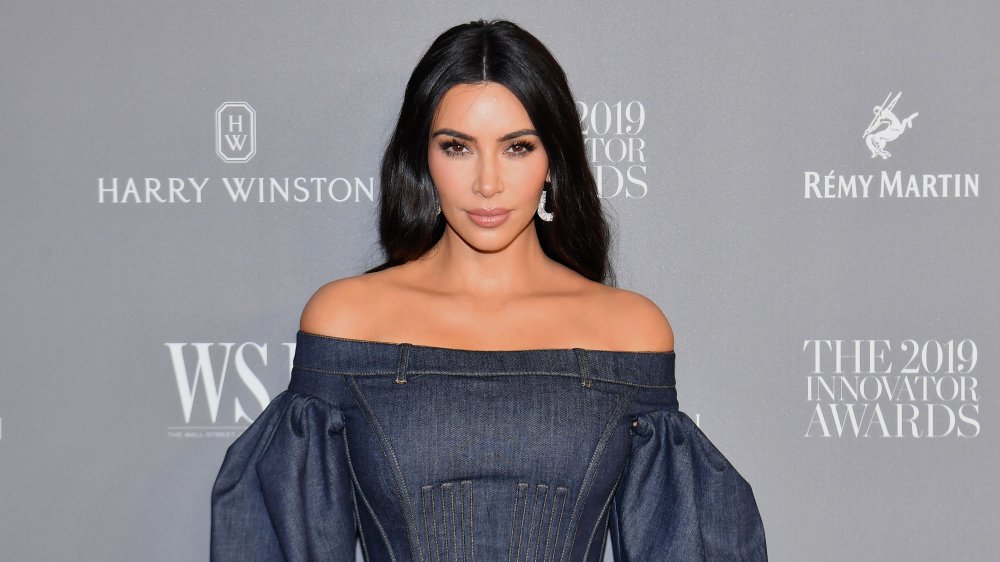 Angela Weiss/Getty Images
Speaking to fans directly via her Instagram stories, Kardashian revealed that the secret to keeping your makeup in tip-top shape throughout the day is to use a sunscreen mist rather than a cream. The product she swears by? Lumasol's Post-Makeup SPF 50 Mist. "I'm so excited that I just received this Lumasol — I actually asked them to send it to me when they were launching," she told her Instagram followers (via Allure). "It's a sunscreen that you can spray over your makeup because you have to spray sunscreen like every two hours, and I think a lot of people think you can do it just once and be good for the day but that's not the case." 
According to Kardashian, all you need to do is wait for your makeup to dry then spritz. "SPF 50 is a necessity," she added. While we're unsure if Kardashian uses a sunscreen cream as a base, before applying makeup, board-certified dermatologist Joshua Zeichner told Allure that it's a must for if you want to be fully covered.