Why Everyone Is Talking About This Unusual Succulent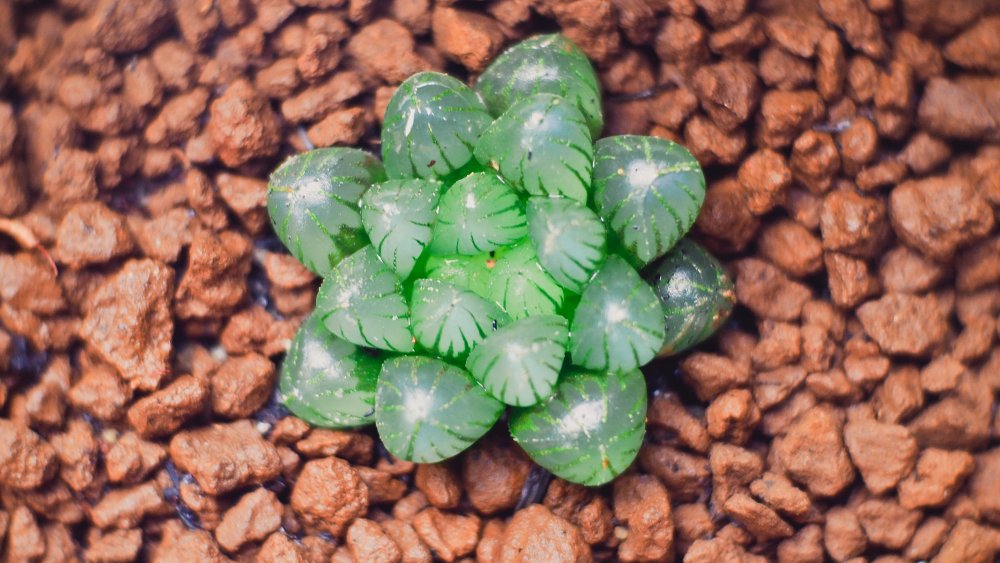 Shutterstock
Even if you've never thought of yourself as a succulent person, you'll change your mind after seeing this gorgeous plant. Succulent novices may think that all succulents are little green sprouts, but not all succulents are created equal. One of the most popular succulents that succulent newbies and those with a green thumbs alike can't stop talking about is the Haworthia cooperi.
What's the big deal about this succulent? It has transparent leaves. House Beautiful noted that this rare succulent from South Africa "grows slowly in clusters with soft, fleshy leaves that are clear at the top."
Yeah, it's pretty cool. If you like the sound of Haworthia cooperi but don't trust your gardening skills to keep it alive, have no fear. Succulents are notoriously hardy, and are perfect for people who love pants but don't have much gardening experience.
Where can you get a Haworthia cooperi succulent?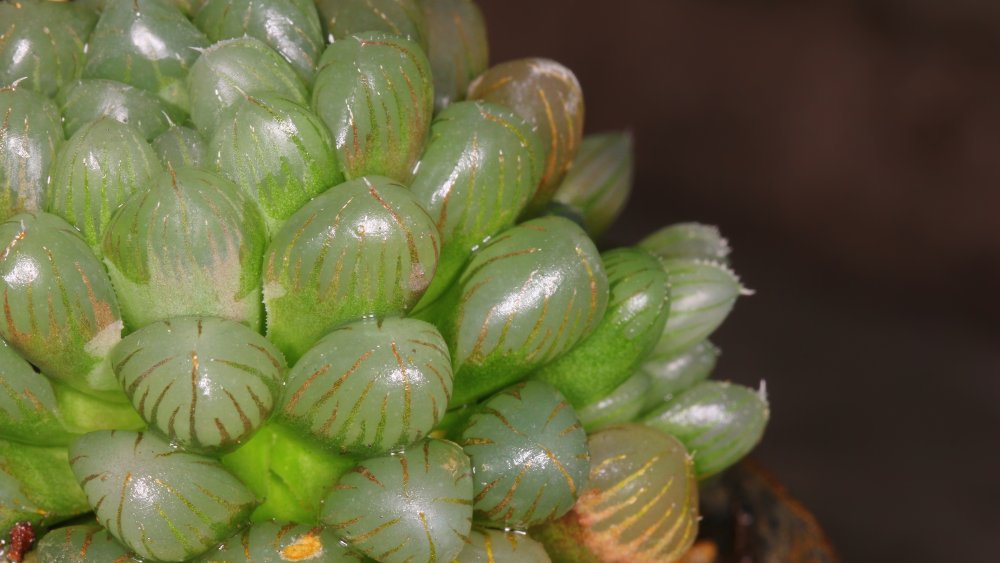 Shutterstock
While you probably can't just walk outside and find a cutting of Haworthia cooperi to grow on your very own windowsill, it's surprisingly easy to find this succulent — you don't even have to leave your house to get your hands on one. You can find this succulent online, with retailers like Amazon offering many varieties of this gorgeous succulent.
If your Haworthia cooperi succulent doesn't seem transparent when it gets to you, have no fear. One Etsy seller recommends placing the succulent in the shade for a few weeks. After this, the plant's "window" should clear, allowing for more light absorption.
Pick a spot in your house that allows for a bit of growing room, not that you'll need much space. Per Plant Care Today, your Haworthia cooperi won't get too big and grows to be about two inches — although its white-colored flowers can grow to as much as 12 inches in height.