Why Everyone Should Be Using Blush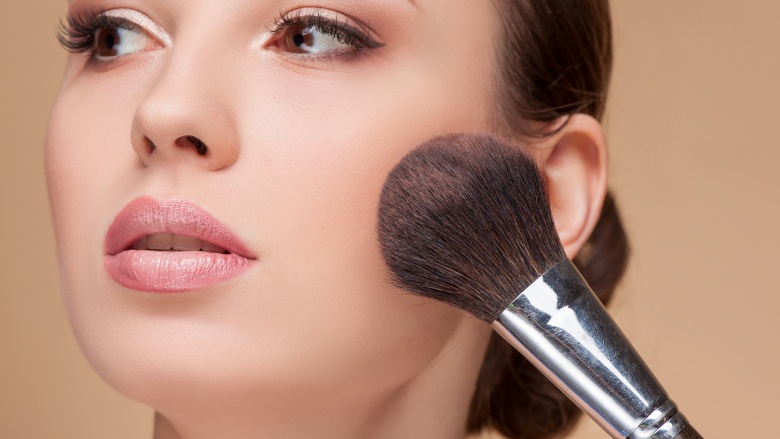 Shutterstock
Blush is a quiet, unassuming miracle worker when it comes to cosmetics. Seriously! That's because blush has the ability and the power to brighten up your entire face and highlight your visage with just a few strategically placed swipes. While bronzer has become increasingly popular in recent years, as women seek that perfectly sun-kissed yet safe (and actually sun-free) glow, blush is actually a much more wearable and universal facial product. It's nearly impossible to mess up. It can be a gorgeous finishing touch to a full face of makeup, or it can be the only thing you wear on those lazy days. Here are five critical reasons you should be wearing blush as part of your daily makeup regimen.
It's classic and classy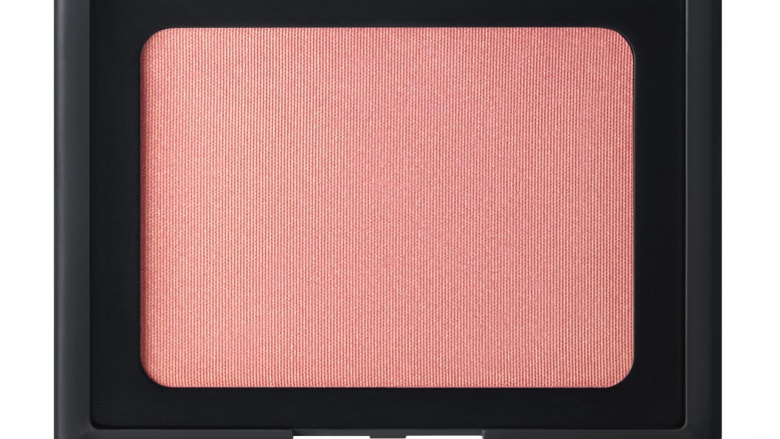 Contouring or "nontouring" are Kim Kardashian-approved trends. Contouring is where shadows and light are used to call attention to specific features, while nontouring is where heavy foundation and highlighters instead give way to natural skin. Those techniques are very right here, right now. But blush is an enduring classic — like Marilyn Monroe or Audrey Hepburn. Blush will add a pop of color to the middle of your face and is a fresh, youthful, instant brightener. Blush is insanely easy to use, too. You don't need six brushes, eight products, and a dozen YouTube or Instagram tutorials to figure out how to properly apply blush. The product is actually insanely simple. All you have to do is pick a universal pink or peach shade — NARS' iconic Orgasm looks good on every skin tone, light, medium, or dark — and sweep it onto the apples of your checks, blending upwards toward the temples.
It's an essential hack product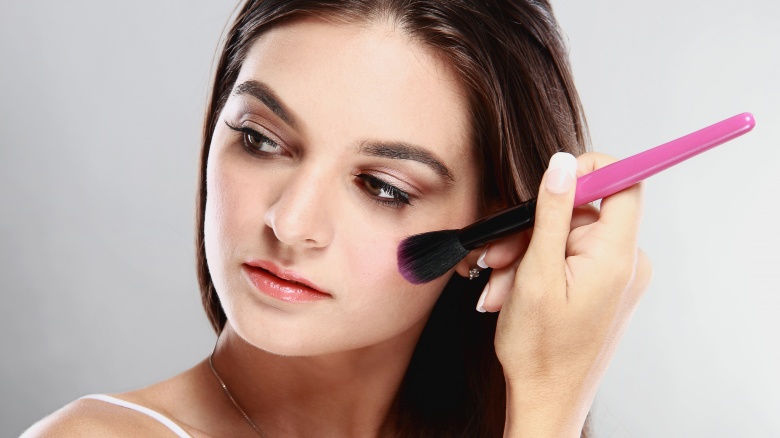 Shutterstock
Blush is super hackable. That is, it can be used as a beauty hack in many ways, on many features, and to serve multiple purposes. You can use a cream blush as a lipstick or lip stain or as a wash of color and/or highlighter on your eyelids. You can also build and blend a powder blush on lids like an eyeshadow. You can mix a bronzy or gold-toned blush with some basic moisturizer for tinted, shimmering body lotion. Blush is also a major lazy girl hack. If you are tired (or you overslept), disinterested in rocking a full face of product on a super hot or humid day, or in the mood to just let your skin breathe, grab a fluffy brush, sweep a pink or red blush on your cheeks, and it will instantly wake up your entire face.
Glow, baby, glow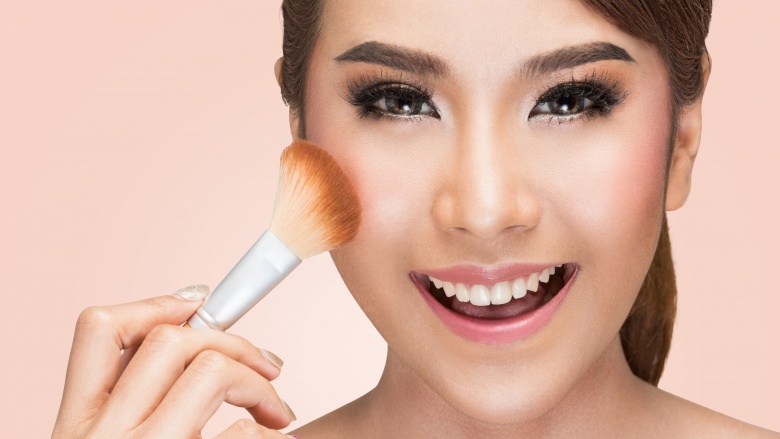 Shutterstock
You can do a lot with just a little blush. The product can warm up cool-toned, fair skin. It can also brighten sallow or tired skin. It even adds depth to darker skin tones. Blush is not just about that dash of color, either. You can use it to impart a little glow. Dewy skin is always in, and a cream blush with just enough sheen can be used to create that illusion.
Blush has changed with the times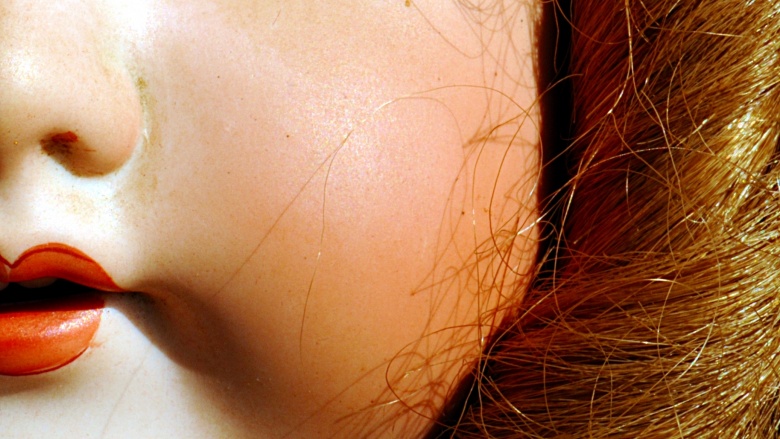 Shutterstock
It's understandable that blush may invoke fear in the hearts of makeup novices. The old-fashioned and almost comical image of fake-looking doll cheeks with big red circles placed smack dab in the center makes us cringe, too. Nothing looks as bad as blush done wrong. But blush has changed with the times. It is a versatile product, meant to be buffed and blended so it's not obvious that you are even wearing it. There are so many shades and textures: cream, powder, shimmer, and matte. There is also a wealth of tools — full brushes with densely-packed heads and angled bristles — to help deposit the color properly so your cheeks mimic that "I just flirted with my crush" flush.
Come hither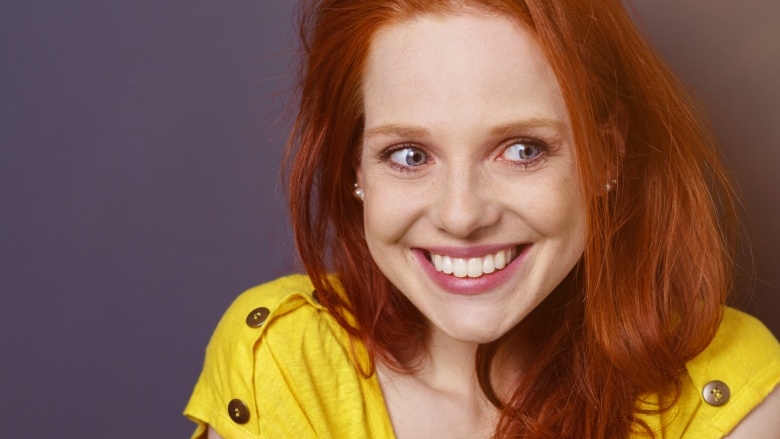 Shutterstock
A few swipes of blush can replicate the look of love and lust. Psychology Today even reported that blush mimics the pink and red tones and vascularization of a woman's most sexually fertile time. It's not as out there of a theory as it might seem on the surface. When we blush in romantic settings, we are aroused, flirtatious, and likely happy. Blush simulates that look and can make you even more physically appealing to others.