Here's Where The Mom From Sister, Sister Is Today
For nineties kids, Sister, Sister brings back a lot of fond memories; giant cordless telephones, teased bangs, and colorful, purposely mismatched outfits. The show launched the careers of twin sister stars Tia and Tamera Mowry but, although they were just kids when the show started, the girls were surrounded by massive stars in the form of their onscreen parents. Tim Reid, who played Tamera's father, Ray, was a small-screen stalwart.
The sisters' insanely glamorous, even by nineties standards, fashion designer mother Lisa Landry, meanwhile, was portrayed by the legendary Jackée — not Jackie, never Jackie — Harry. Already a star when she stole our hearts on Sister, Sister and still a star today, the legendary actress has spent the years since the show wrapped working, living life, and generally just reminding everyone of how fabulous she is. As for Sister, Sister, Harry has made it clear on several occasions just how big of a spot in her heart the show still occupies.
Jackée Harry has worked consistently since Sister, Sister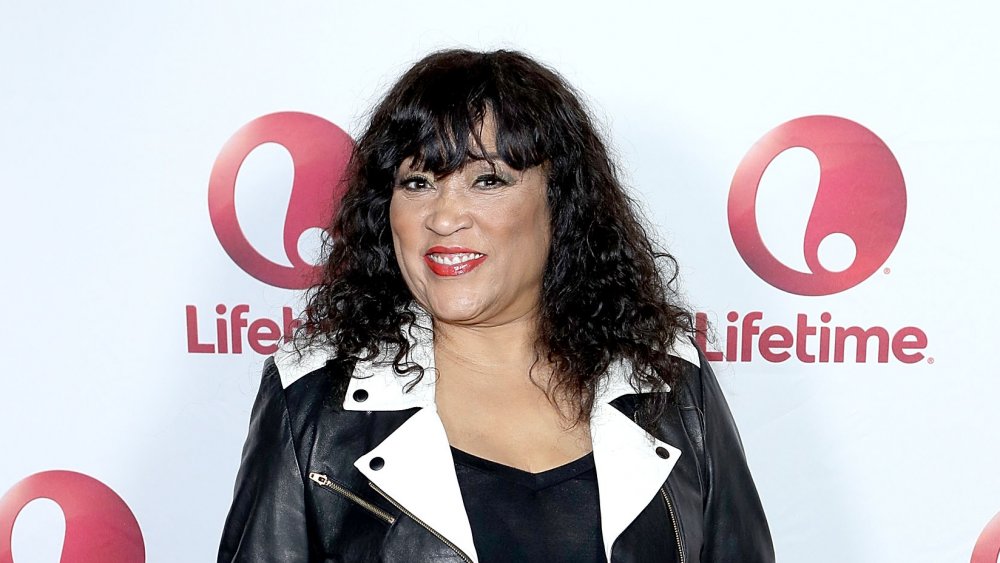 Randy Shropshire/Getty Images
Harry has kept busy in the years since Sister, Sister, scoring roles in a variety of high-profile TV shows including Everybody Hates Chris, 2 Broke Girls, Girl Meets World, Baby Daddy, and The Paynes. She also reprised her role as Lisa Landry on Tia Mowry's Nickelodeon show Instant Mom. EW notes Harry remains the first and only African-American actress to win an Emmy Award for Outstanding Supporting Actress in a Comedy for her work as Sandra Clark on 227, which she starred in from 1985-1989.
In addition to her acting work, Harry has an adult son named Frank, whom she adopted with ex-husband Elgin Charles Williams back in 1997. While appearing on Oprah Winfrey's Where Are They Now special in 2014, Harry gushed of meeting Frank for the first time, "When I saw him, it was love at first sight. He was like eight months, and I couldn't even see his face, but it was instant."
Sister, Sister is never far from Jackée Harry's mind
Sister, Sister may have been just one iconic role in a whole career of iconic roles, but Harry still holds the show incredibly close to her heart. In 2018, she even excitedly told Steve Harvey that a reboot was on the way. "I'm excited. Tia and Tamera... [they're] my babies, too. They won't leave me alone. I can't get rid of none of these women!" she enthused. Sadly, later that same year, Tia advised Essence magazine that the reboot had stalled due to several "legal hiccups."
Just a year later, however, she and Harry were reunited in Netflix holiday movie A Family Reunion Christmas, with the trailer even giving a nod to Sister, Sister as Tia hilariously tells Harry's character, "I can't believe you did that to your sister... sister." The two ladies subsequently reunited with Reid for movie Family and Faith, with the onscreen patriarch gushing in an Instagram post about what "great fun" the trio had shooting together again.