What It's Really Like Working At Target During The Pandemic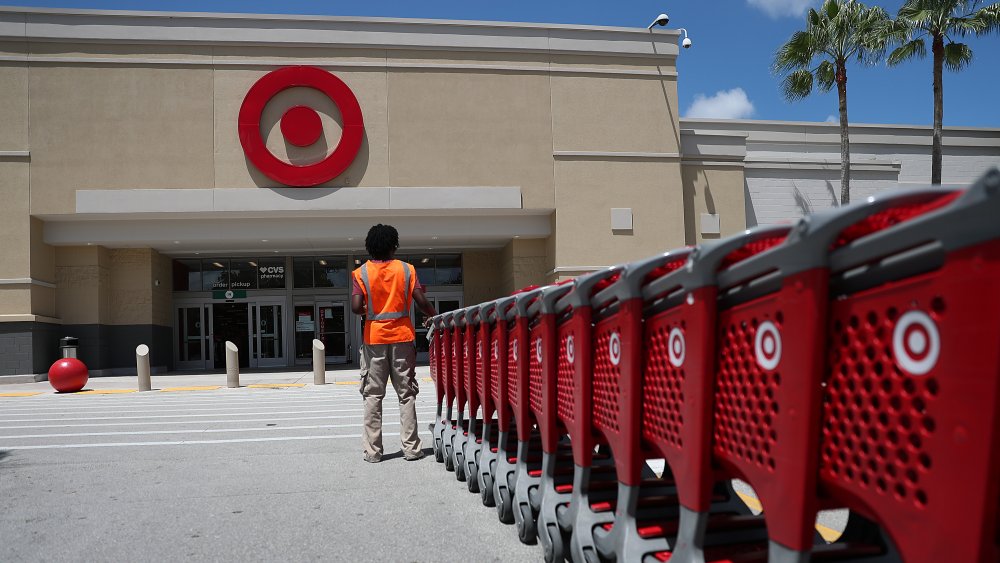 Joe Raedle/Getty Images
Target may not be the first place we think about when we talk about shopping for food (at least for some of us), but it certainly makes the cut of places you need to go to, particularly when an emergency like a pandemic is going on. And while we're grateful that we have a place like Target to go to stock up on everything from food to cleaning supplies, and from OTC medication, to games and toys to keep bored family members occupied, how do Target's employees feel about being there during an outbreak, particularly one as serious as COVID-19?
Employees likely feel comforted that Target has adopted CDC recommendations by giving team members disposable gloves and face masks to use at work; it also enforces healthy hygiene practices like regular hand-washing (via Target). A member is positioned at each store entrance to make sure all baskets and carts are sanitized, all checkout lanes will be cleaned after each transaction, and Plexiglass partitions will be positioned in high-traffic areas like service desks and the pharmacy.
Target is encouraging guests to play their parts and to observe social distancing — customers need to observe 6 feet of distance when entering and shopping in the store. There will be no food samples, and all items will be placed in Target-supplied bags (no bag fees will be charged). It's also important to remember that all Starbucks outlets and fitting rooms remain shut while the pandemic is going on.
Target has been transparent about its coronavirus policies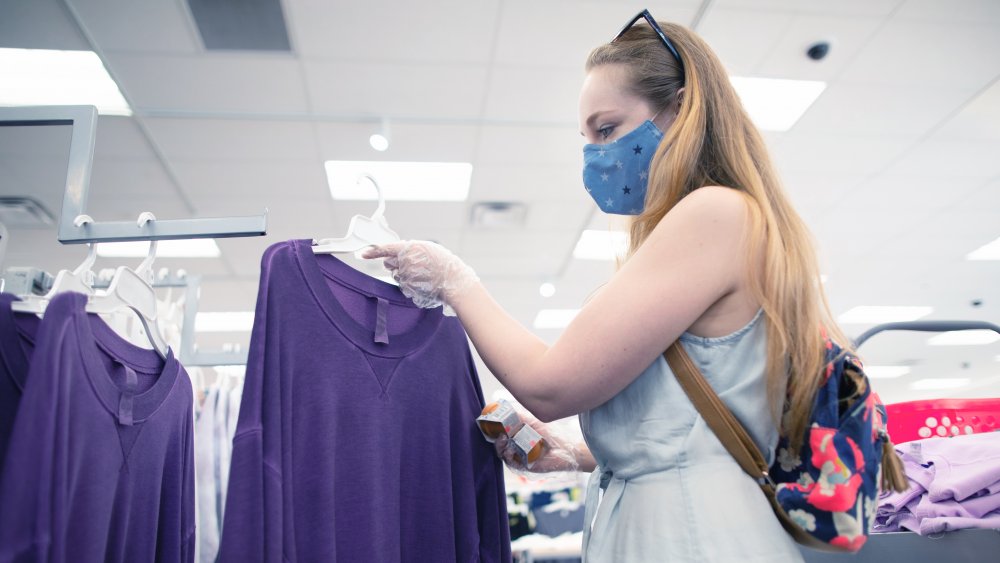 Shutterstock
Eater reports that, unlike a number of its competitors, Target has been fairly transparent about its coronavirus policies. The company is offering 14 days of what it calls "quarantine pay" to staff who must self-isolate, and full pay for 14 days if they are sick. The company is also choosing not to implement its usual absenteeism policy, which means Target workers can take unlimited (but unpaid) sick leave. Employees who belong in the high risk group will be allowed to take fully-paid leave for up to 30 days. 
Target has also raised the pay for hourly employees by $2 per hour through July 4th; it is paying unspecified bonuses to 20,000 hourly store team leads, and it offers employees a "Backup Family Care" plan, which supports childcare or eldercare should the need arise.
Meanwhile, likely thanks to the pandemic, Target said its store sales rose by nearly 11 percent in the first quarter of 2020 from the previous year, while digital sales skyrocketed by 141 percent. But during a call to explain its earnings, Target said the cost of higher salaries, store cleanings, and other pandemic-related expenses were expected to total $500 million (via CNBC).
Some workers feel Target's pandemic measures don't do enough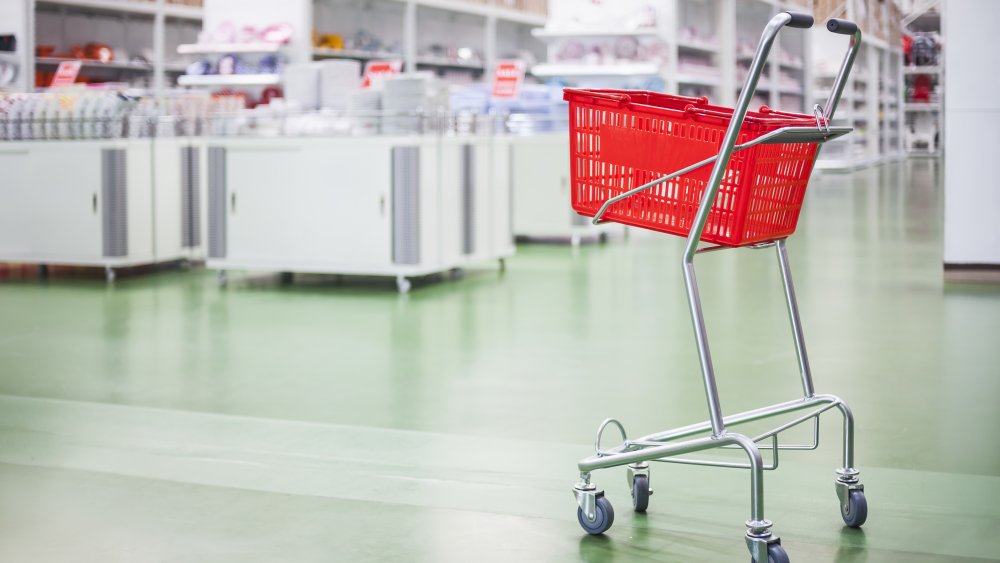 Shutterstock
A handful of its workers don't seem to be too thrilled by Target's pandemic precautions. "The safety measures that Target has rolled out are half-measures, and they haven't done enough to prioritize safety. They're more concerned about the sales then protecting us workers," Adam Ryan, a part-time worker at a Target in Virginia, told USA Today, adding, "If we don't push them further, they're not going to take further measures. We can't afford to wait."
Concerns like Ryan's are valid. As of mid-April, at least 30 grocery store workers had died after being exposed to the virus, and 3,000 had called in sick after showing symptoms, according to the United Food and Commercial Workers International Union. Target responded to the accusation that it hasn't done enough by saying in a statement: "It's important to us that Target team members feel comfortable sharing their concerns and we provide opportunities for them to do so. We're focused on supporting our team and recognizing the important role they're playing for families and communities across the country amid the coronavirus."