Read This Before Trying On Clothes At A Store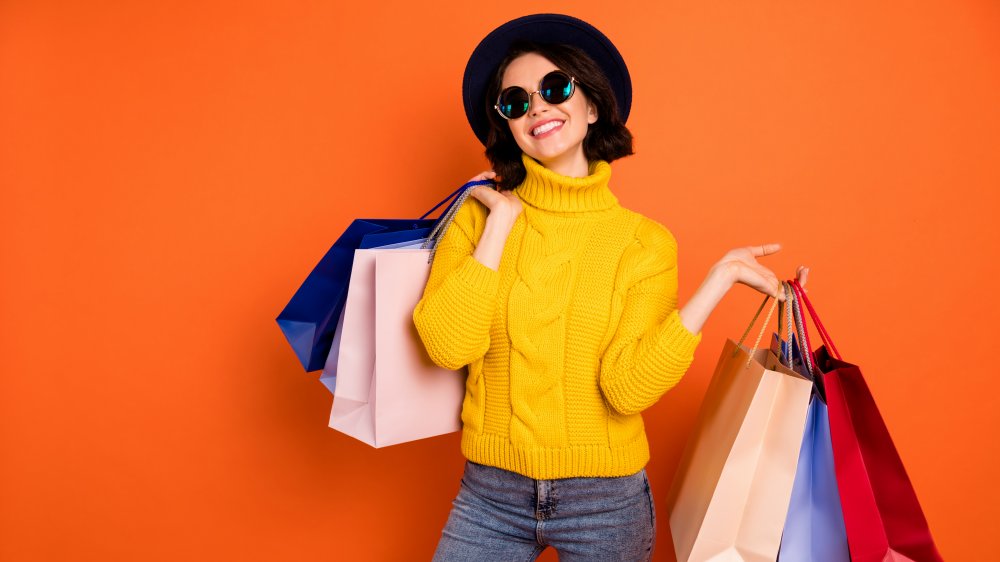 Shutterstock
COVID-19 and the need for social distancing may just change the way we shop forever. As Jamie Nordstrom, president of stores for Nordstrom, revealed to Vicky Nguyen on Today those changes start the second you walk in the door or a store: "We certainly will have a lot of visual cues as you enter, we'll have some stickers on the ground, we'll have lots of signs." While previously we walked into a retail store without a second thought, we suddenly need to become actively aware of how we shop. Face masks may be encouraged, hand hygiene is a must, and keeping 6 feet apart where possible is expected. 
But here's what you should know about trying on clothes in-store. It turns out some major retailers haven't opened all or some of their fitting rooms back up to customers. Notable examples are Macy's and Target; guess you'll be trying those clothes on at home. Macy's has also said it will hold all returned clothing for 24 hours before placing them back on shoppable racks, presumably for safety reasons. Some retailers are spacing out changing rooms, and providing sanitizer in each stall.
Always follow the recommended safety guidance when trying on clothes in-store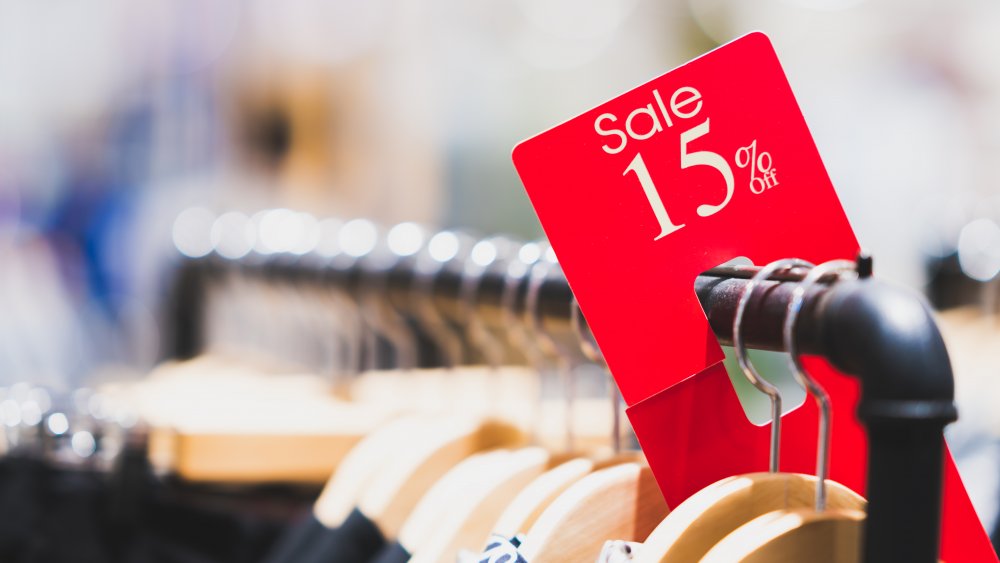 Shutterstock
"People who want to try on clothes in a store should follow general principles intended to reduce the risk of exposure," Dr. Matthew Oughton, infectious diseases specialist at the Jewish General Hospital in Montreal, told CBC. That would mean do not try on clothing if you are sick; actually, please don't go out if you are sick! Also follow the safety guidelines put in place by the store. Oughton further suggests washing your clothes in the washing machine before wear. 
Wash your hands, use hand sanitizer, wear a mask to go shopping. Still, clothes are said to be low risk for transmission of the virus, according to Mary-Louise McLaws, professor at the University of New South Wales. "SARS-CoV-2, the virus that causes COVID-19, can survive on hard surfaces in perfect conditions in the laboratory and these conditions are unlikely to be the same in the shop," she told HuffPost. But the risk can also depend on what you're trying on; sunglasses for instance should be sanitized before trying them on because they're on your face. 
As Dr. Tista Ghosh, senior medical director at the health care company Grand Rounds, advises any stores without safety measures are not worth going in to. "To me that's a sign that they're not taking it seriously... and needlessly putting people at risk."