What Is Hair Gloss And What Does It Do?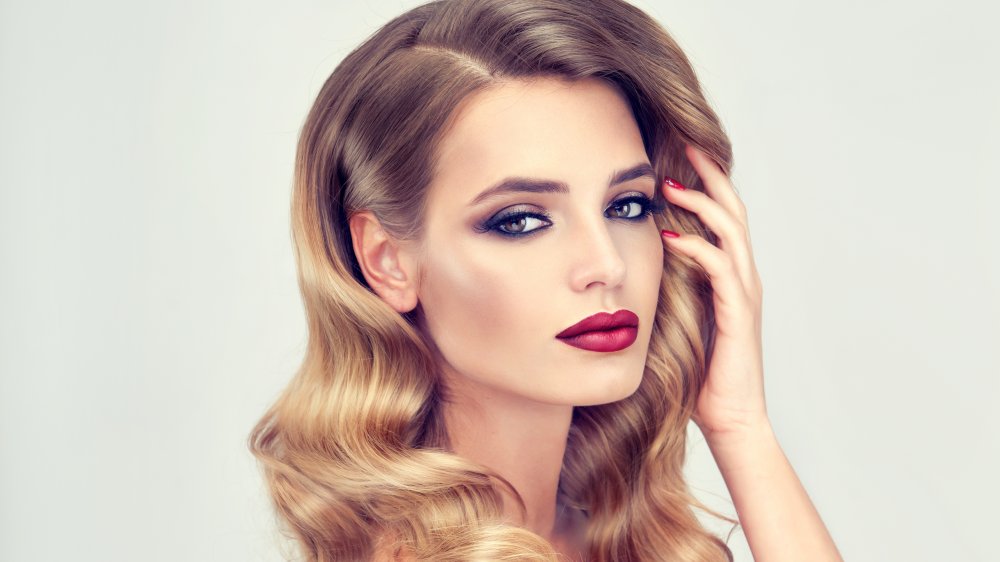 Shutterstock
If you dye your hair, you should probably start thinking about incorporating hair gloss into your hair care routine, either in the salon or at home. According to Goldwell Stylist Steven Picciano (via InStyle), it "adds noticeable shine to the hair, and can also dip into the cuticle to deposit color and prevent your newly-added hair dye from falling dull." Better still, when using a colored hair gloss, it "can customize and enhance natural tones, softly blend gray hair, neutralize unwanted warmth, or create the most perfect shades of blonde," he explained. 
Hair gloss is so loved by hairstylists that some actually recommend it as an alternative to hair dye. According to Paul Cucinello of Chris Chase Salon in New York City, hair gloss is far less harsh than regular dye. "A gloss is very acidic and closes the hair and the cuticle real tight," Cucinello told HuffPost. "The result is a very smooth surface texture that will reflect a lot more light and have a much softer feel to it."
Hair gloss works on colored and natural hair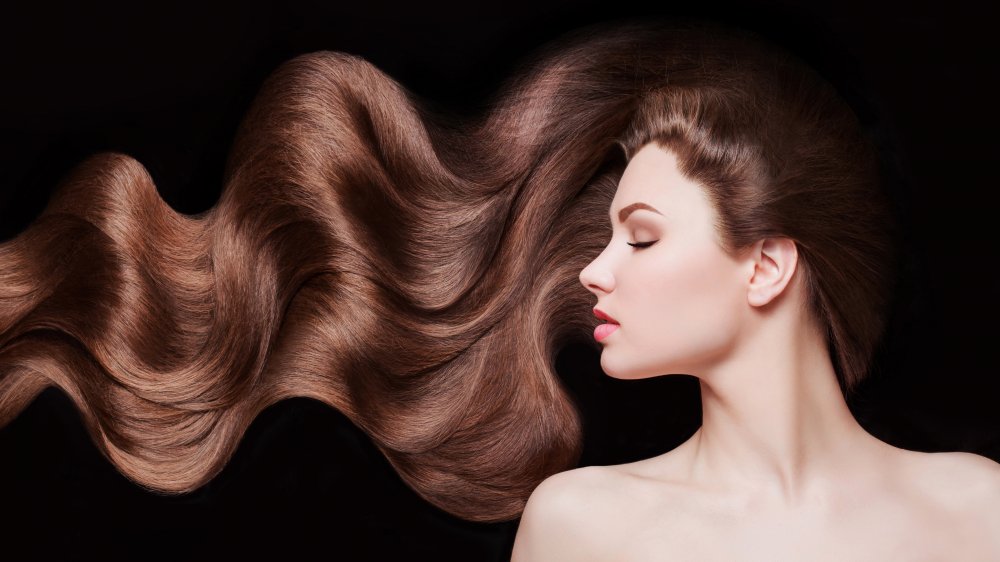 Shutterstock
But even if you don't already dye your hair, hair gloss treatments can also be beneficial for your locks. This is because hair glosses also work as a conditioning treatment. "It will even reduce a little bit of frizz, and overall, your hair feels like you had a conditioning treatment and color done at once," Cucinello told HuffPost. They also wash out within six weeks, meaning they're perfect for those who don't want to commit to one hair color. "Technically, it's a demi-permanent (in-between semi- and permanent), which means that it deposits tone into the hair strand, but does not lift or lighten hair color," Maddison Cave, a colorist at Rita Hazan Salon in New York City, told Refinery29.
Available as an in-salon treatment or DIY treatment you can do at home, most hairstylists recommend topping up every six to eight weeks to keep your hair looking its shiniest.