Kylie Jenner's French Toast Trick Has The Internet Buzzing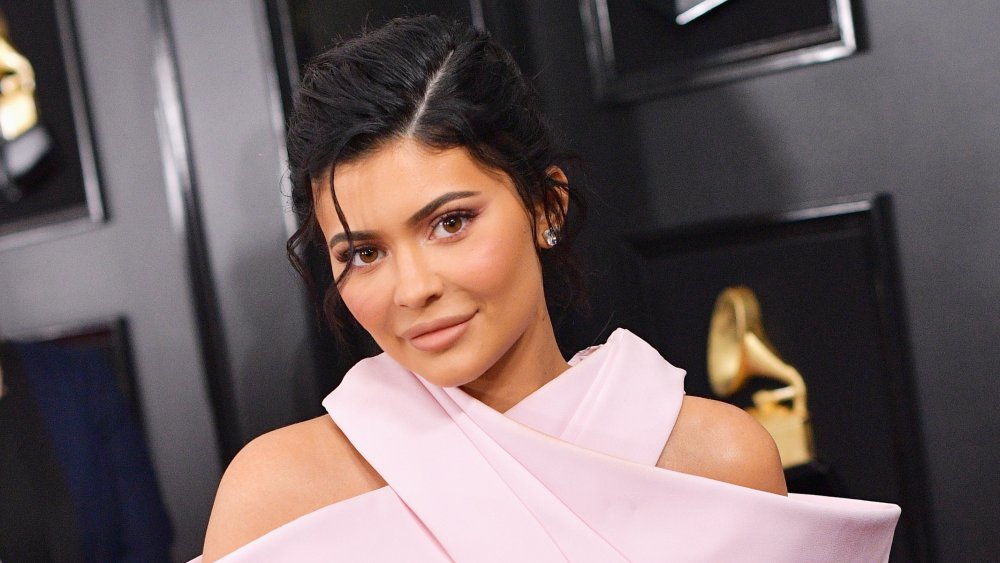 Matt Winkelmeyer/Getty Images
Kylie Jenner recently posted her French toast technique and set social media ablaze. As the youngest of the Kardashian-Jenner clan, she's known for many things, but probably most of all for creating a very successful makeup empire. According to Forbes, she's the youngest self-made billionaire that's ever existed. Jenner has also been known to share many aspects of her life on social media, but fans were surprised to see she's also a great cook. Instead of featuring a lavish meal, she decided to share her spin on a breakfast staple — French toast.
Jenner took to her Instagram stories to share her unique ingredient choice. "Khloé inspired me to make my flakey French toast," Jenner wrote according to Today. She showed viewers an image of the recipe's ingredients laid on the counter that included brioche bread, vanilla, an egg mixture, cinnamon, and brown sugar. All normal items for the breakfast favorite except for one item: Frosted Flakes.
How to make Kylie Jenner's version of French toast
Her next video showed her melting butter in the pan with instructions. "Made my mixture with eggs, milk, vanilla extract & cinnamon & then crushed up frosted flakes," she posted. In the next clip the Kylie Cosmetics founder picked up a piece of bread with a pair of tongs and then dipped it into the egg mixture coating both sides. If Jenner were taking the traditional French toast route, this is where you would be ready to put the bread in the pan. However, the young entrepreneur has one more step.
Jenner put the bread in a bowl filled with the crushed Frosted Flakes, where she then coated both sides with the cereal. Next, she put the bread in the frying pan and added some brown sugar to the top. "A little brown sugar never hurt nobody," she captioned the video. Lastly, she added some syrup on top of her delicious looking concoction. Fans were quick to try the unusual recipe and raved about it on Twitter. One user wrote, "Everyone's obsessed with @KylieJenner's makeup/skincare, meanwhile im obsessed with her french toast." Another agreed and added, "The best french toast. Thanks! @KylieJenner."
Sounds like this crunchy-on-the-outside and gooey in the middle French toast dish is as tasty as it looks.