Barbie Feet: The Truth About Instagram's Latest Trend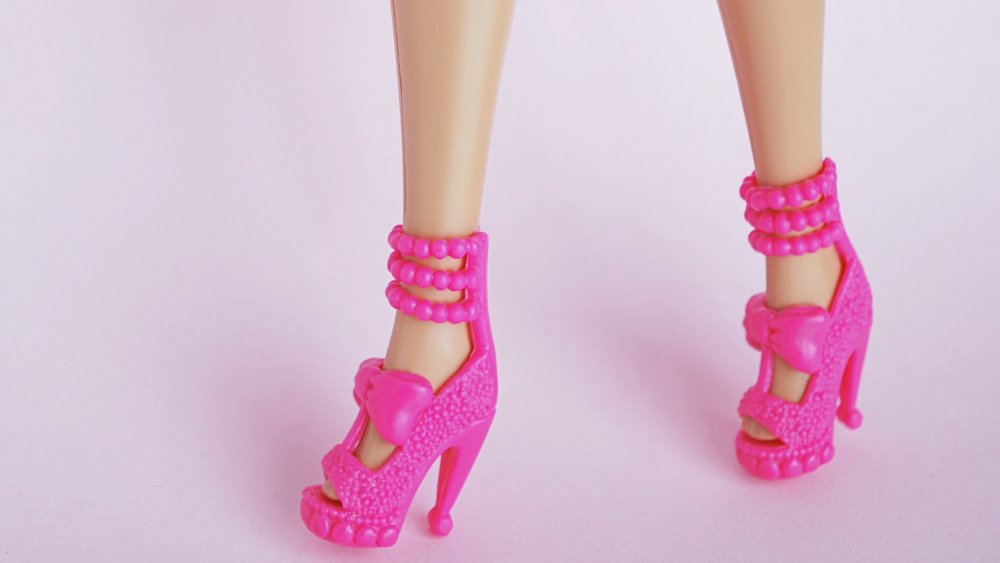 Shutterstock
If you spend hours and hours (and hours) scrolling Instagram every week, you're likely to have seen a new trend developing: "Barbie feet." These days, almost every model, influencer and celebrity, from Kourtney Kardashian to Hailey Bieber, can be seen standing on the balls of the feet, mimicking the shape they would take if their tootsies were nestled into high heels — in other words, mimicking the shape of Barbie's feet. But why?
"'Barbie feet' are like the invisible counterpart to the so-now Lucite heel — they're deceptively lengthening and good for posture and give a whole new meaning to going nude," Anna Tran, brand director at Revolve and Forward explained to Who What Wear. You're most likely to see the pose when Instagrammers are barefoot, wearing swimsuits or spending time at the beach. "The best shoes to wear on any summer trip is to not wear any at all!" continued Tran. 
'Barbie feet' can make you look taller
According to podiatrist Bobby Pourziaee — known as "The High Heel Doc" of Rodeo Drive Podiatry — 'Barbie feet' is not a pose you should pull too often. "Posing with 'Barbie feet' can make you look taller and can possibly make your calves look more muscular, but this pose is not recommended for long periods of time because you can get calf shortening and pain and inflation along the ball of the foot," he warned.
And while it may just seem like a menial Instagram trend, Barbie Feet may actually be harming the mental health and body image of those scrolling past. "Our bodies are not trends," Stephanie Yeboah, a plus-size fashion blogger, told BBC Three. "Whatever your natural shape, embrace it. Whether it is slim, athletic, curvaceous, skinny, top-heavy or bottom-heavy, people should just be happy with being themselves. Being yourself means you stand out from a crowd of people all trying to look the same." 
So, scrollers, proceed with caution! For their part, Mattel, who pointed out some Barbies now have flat feet, shared this statement with BBC Three: "As a global cultural icon for almost 60 years, Barbie is often referenced in cultural trends that are not created or endorsed by the brand."