The Next Big Fashion Trend Could Be Antiviral Clothing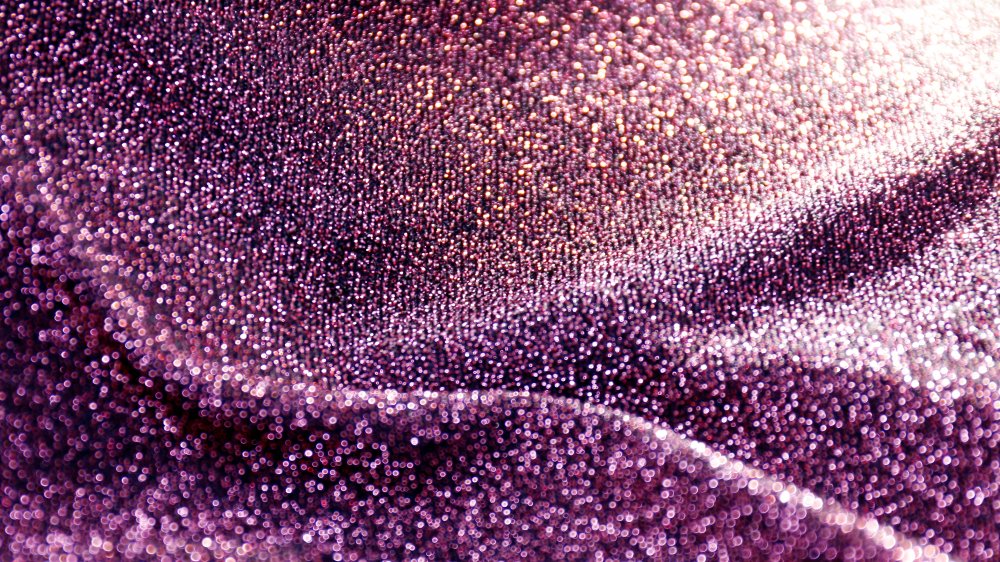 Shutterstock
Antiviral products going, well, viral is nothing new. While slowly creeping back onto shelves, the nationwide shortage of hand sanitizers is still a recent memory (via New York Times). To protect ourselves from the novel coronavirus, we as a society will try just about anything. As we buy up sanitizers, wipes, and add face masks to our wardrobes, we continue the quest for extra protection. Next on that quest may be antiviral clothing. 
Canadian inventor Giancarlo Beevis describes the inspiration: "As people start to go back to work and we try to restart our economy, they want to feel protected" (via Fast Company). Beevis' vision for the textile market has been spurred forward by a partnership with Youngdo Kim, CEO of Okyung International, a Korean textile manufacturer, in what the partners hope will be a fast-tracked, emergency use claim that their product kills this coronavirus. Pending FDA approval, and in cooperation with the EPA, the product is being developed at Intelligent Fabric Technologies North America (IFTNA) and called PROTX2 AV. In lab results the product is said to have "destroyed 99.9 percent of COVID-19 within 10 minutes, with residual killing power for 24 hours."
Beyond masks, antiviral clothing could offer extra protection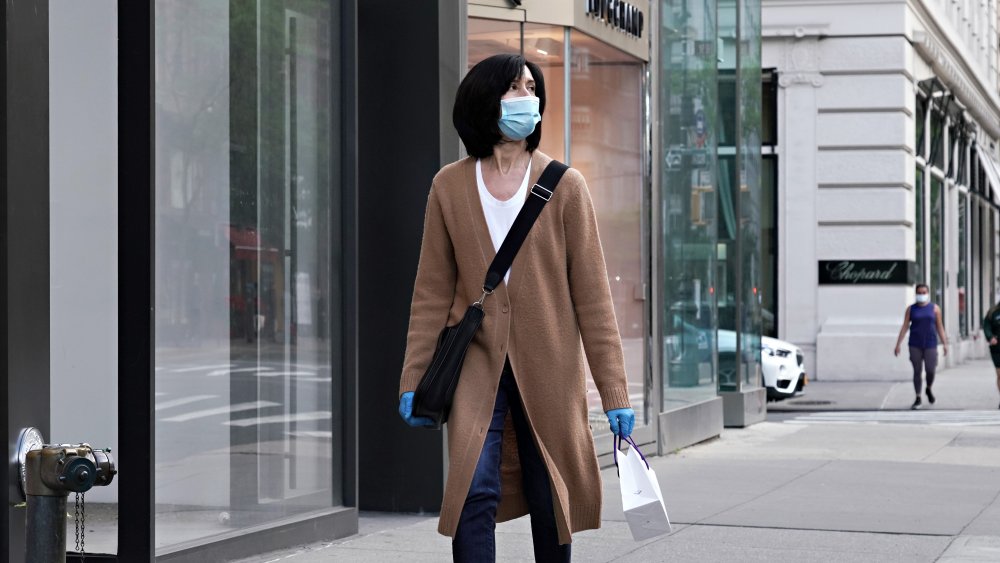 Cindy Ord/Getty Images
So how does it work? It's likely the PROTX2 AV will perform in a similar manner to the company's antibacterial line, PROTX2. The product claims to inhibit bacterial growth while retaining fabric's natural characteristics. Companies across the globe are rushing to capitalize on this new technology, considering applications of this antiviral chemical on PPE, military clothing, travel wear, and everyday items, too. 
It is unclear whether clothing will all have the substance pre-applied, or whether treatments will mirror an early discussion about antiviral laundry additives, but it's likely both options will eventually become available. One example we can draw some conclusions from is that of Scotch Guard, which is applied as a spray. No matter how it gets to us, antiviral clothing has the makings of big business. The antimicrobial textile market is on track to surpass $20.5 billion by 2026 (via PR Newswire).