Jinger Duggar's Announcement Has Fans Buzzing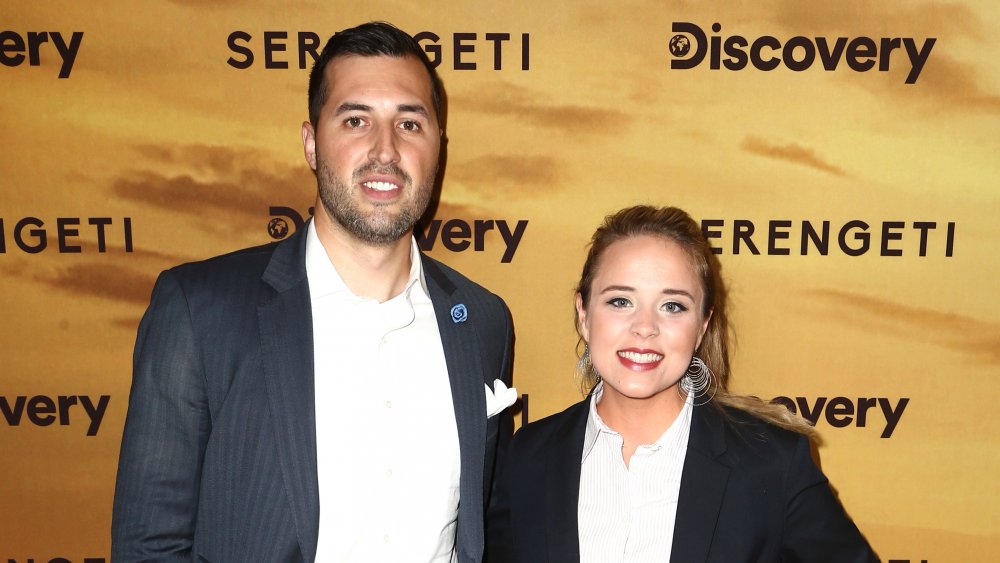 Tommaso Boddi/Getty Images
Since Jinger Duggar's daughter Felicity is turning 2 in a few months, fans were beginning to wonder when she and her husband Jeremy Vuolo might make their next baby announcement. But it looks we're all done waiting, because Jinger took to Instagram earlier today to announce the happy news, along with a photo of her new baby bump. 
"We are so excited to announce that we're expecting a little girl this November! Jeremy and I both guessed it was a girl, just a gut feeling we had. And we couldn't be happier," she said. "The bond that sisters share is unique, and one I cherish every day. After all these years, they're still my best friends! I'm glad God's giving that gift for Felicity to enjoy. As for me and Jeremy, we'll definitely have our hands full! But there's nothing else we'd rather carry."
But as with many things, nothing is ever as simple as it looks, and the news is actually bittersweet for the couple.
Jinger second daughter is a rainbow baby
The Vuolos made their baby announcement when Jinger marked her fifteenth week of pregnancy, and they took the chance to tell People that Felicity's little sister was in fact, a rainbow baby. "The morning after we announced to family that we were expecting, Jinger woke up and, woke me up very early in the morning, saying that she thought she lost the baby," Jeremy recalled. "We found out later that day that she had. That was very difficult and definitely a trial for us." Jinger admitted the miscarriage was difficult, but her husband supported her, and it was a blessing to have people that loved them around during that time.
Because Jim Bob and Michelle Duggar have 19 children that all have married fairly young, it would stand to reason that it wouldn't be long before they would have more grandchildren than they can count. Thus far, the Duggars have 17 grandchildren, with two rainbow babies on the way for Joy-Anna and now Jinger (via In Touch Weekly). In the past, Jim Bob has said he hopes one day he has 200 grandchildren to call his own — and if his children are as productive as he was, they could well surpass that.