The New Feature That Will Make Shopping At Aldi Even Easier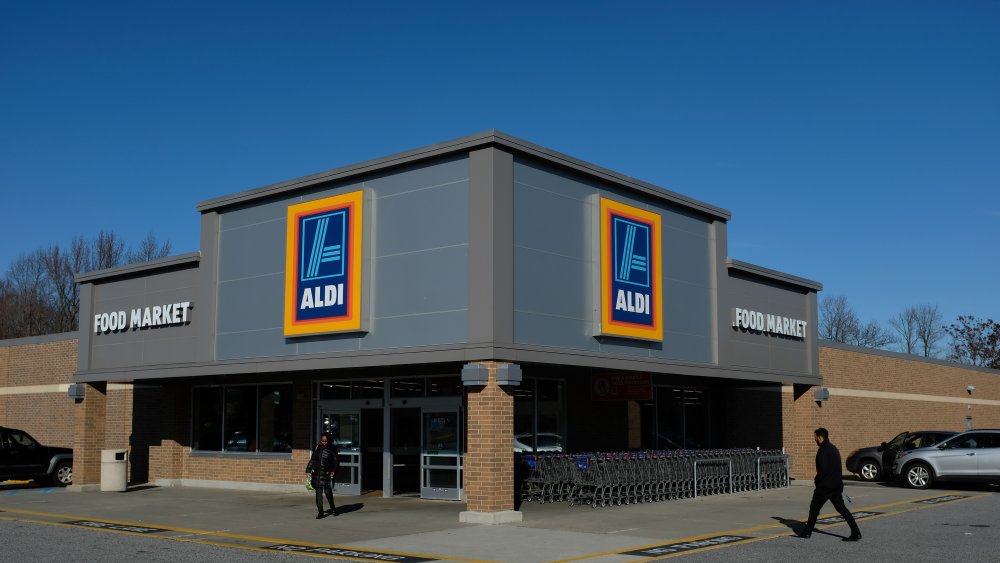 Sean Gallup/Getty Images
Just when diehard fans thought they couldn't love Aldi more, the grocer known for efficiency and low LOW prices says it is preparing to launch Curbside Grocery Pickup service at almost 600 stores. The service, which will be rolled out across stores in 35 states, will debut in July. To access the service, customers can place their orders on Aldi's Instacart feature, or through the store's mobile app. Aldi associates will then pack the groceries and bring them out to customer vehicles waiting outside (via Supermarket News).
The move is a big departure for Aldi on a staffing front, because as part of its low-cost model, Aldi typically only has between three to five employees in the store at a time. Service at Aldi is so no-frills, that the store asks you to rent your grocery cart for a quarter, and to get a refund, you need to take the shopping cart back yourself. Having fewer people on staff also means Aldi shoppers have never had their groceries bagged for them before (via Capital Strategies, Inc.).
Aldi was ready for the pandemic due to Instacart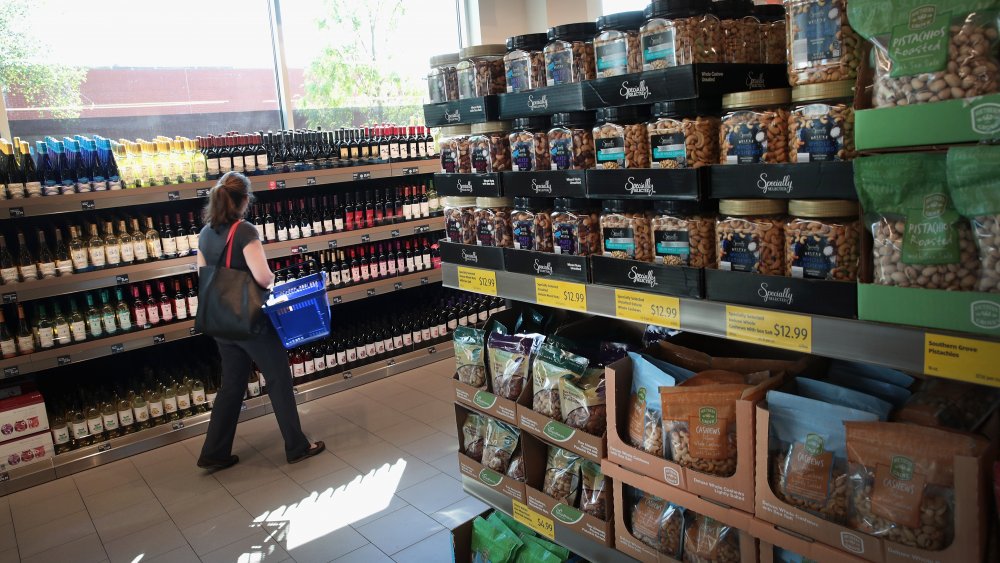 Scott Olson/Getty Images
The pandemic has changed the way many Americans shop for groceries. In a recent survey by Inmar Intelligence, nearly 78 percent of U.S. consumers said they are now shopping for groceries online, up 39 percent from before the pandemic. Online grocery sales are expected to grow about 40 percent this year thanks to quarantines and social distancing.
Aldi launched its Instacart online grocery delivery service in 2018, so it was ready for the pandemic. Last November, Aldi launched alcohol delivery, so the chain was that much more ready for the demands put on them by these unprecedented times. 
About the expanding service Aldi will now offer, CEO Jason Hart said in a corporate press release, "Our Curbside Grocery Pickup pilot was quickly embraced by our customers and demand for this service has continued to increase." He added, "We are always looking for ways to make the ALDI shopping experience even more convenient and accessible for everyone. Whether shopping in-store, or online for delivery or pickup, we'll continue to be here to safely serve our customers."
Aldi is battling to keep prices down amid rising food costs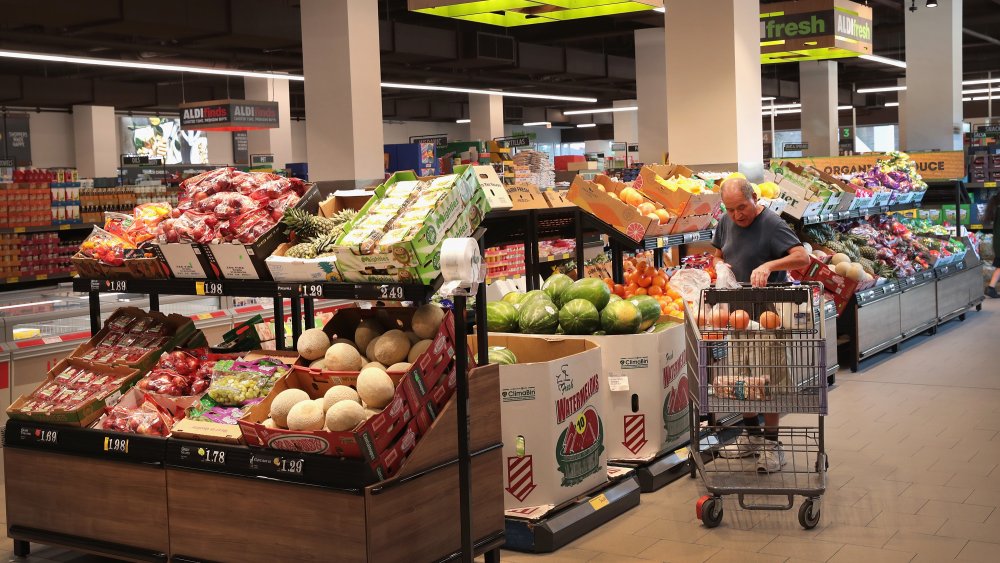 Scott Olson/Getty Images
One can't help but wonder how the addition of curbside delivery, which requires more staffing, will impact Aldi's bottom line, coupled with the rising cost of groceries in the United States. In April, the U.S. Bureau of Labor Statistics announced that the Consumer Price Index for food went up 1.5 percent, against an 0.3 percent increase in March. Prices for fruit and vegetables rose by 0.4 percent; meat, poultry, fish, and eggs rose 6.8 percent, and dairy rose 5.2 percent from a year ago. 
In a letter to Aldi customers, Hart addressed the increases, which were mostly triggered by the pandemic. "Access to affordable groceries is more important now than ever before. Our promise to you is that Aldi will continue to offer the lowest possible price every time you shop for groceries. Regardless of how the market shifts, you can trust we will do everything in our power to continue to offer you unbeatable value" (via Supermarket News). 
For now, it's pretty clear the new curbside service the stores are offering is a value families need in today's world.