How Coronavirus Has Altered Our Impulse Buying Habits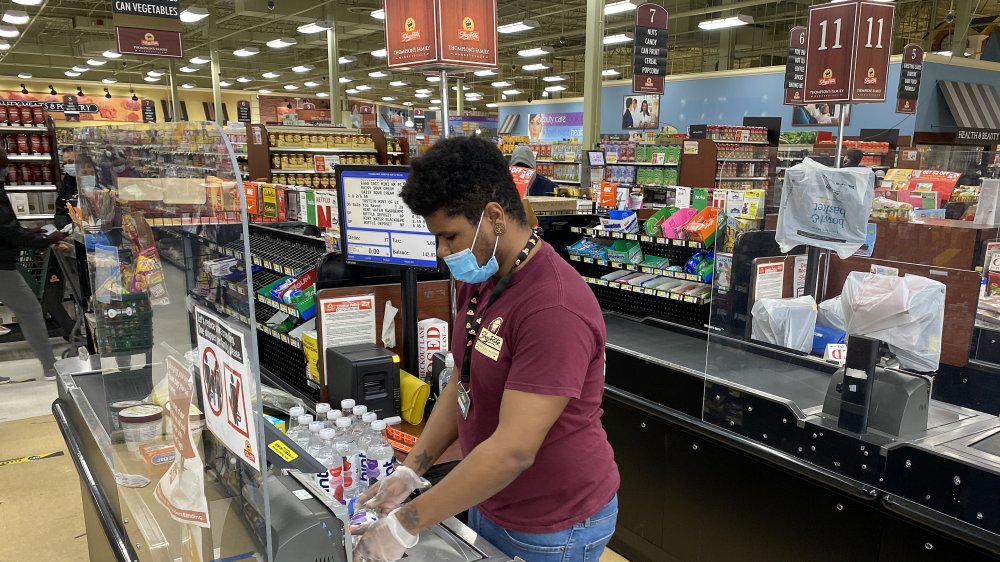 Al Bello/Getty Images
How many times have you gone to a store or supermarket, and seen something you didn't plan to buy, and grabbed it? If you've done this too many times to count, you're not alone. Marketers like Marketing Support, Inc. and Leo J. Shapiro and Associates say about a third of all consumers purchase an impulse buy every week — and that the average cost of a spur-of-the-moment buy is about $30 (via Vend).
Brick-and-mortar stores were always best placed to benefit from an impulse to spend, because research by AT Kearney shows that, "Forty percent of consumers spend more money than they had planned in stores, while only 25 percent reported online impulse shopping." And that's not surprising because as University of Colorado Leeds School of Business marketing professor Donald R. Lichtenstein put it, "Seeing is buying."
But since the pandemic has kept shoppers away from stores and increasingly purchasing food and household supplies online, impulse buying habits are changing as a result.
We've been buying less gum and candy since the pandemic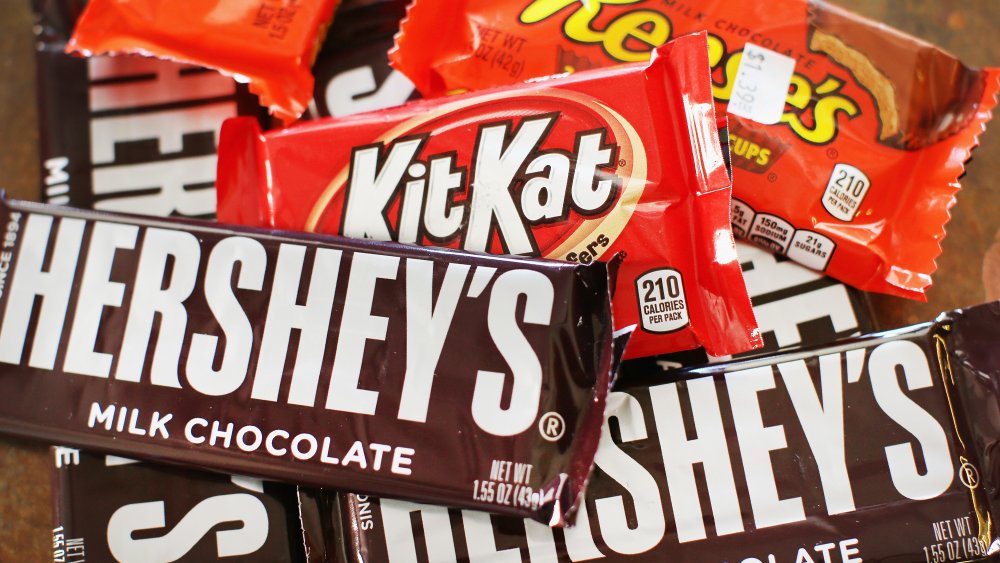 Scott Olson/Getty Images
Sales of products that we are most inclined to pick up at the checkout counter like gum, mints, and snack bars (or all of the above), took a hit since COVID-19 took hold because, well, we didn't see and so, we didn't buy. In its earnings report, Hershey admitted that COVID-19 meant, "Significant reductions or volatility in demand for one or more of our products, which may be caused by, among other things: the temporary inability of consumers to purchase our products due to illness, quarantine or other travel restrictions, or financial hardship, shifts in demand away from one or more of our products, or pantry-loading activity" (via Candy Industry). 
Meanwhile, Mondelez International, which makes Trident and Stride (among other things), also expects to see "material declines" in the gum business. Mint sales across the country is down 30 percent year on year, while gum sales are down 28 percent (via New York Post).
Instead, consumers are buying big ticket items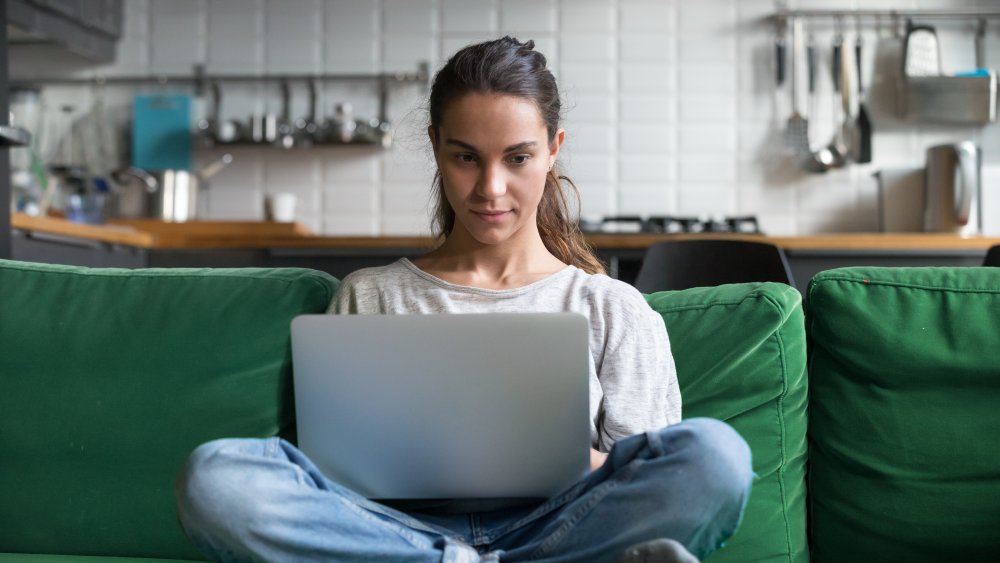 Shutterstock
While we may be buying less gum, candy, and chocolates, we are thankfully still buying, albeit online. A survey conducted by Credit Karma, a personal finance website, found that about 35 percent of Americans have made impulse buys to cope with the stress of the coronavirus pandemic. And of the people that admit they overspent, one in 10 says he or she has gone more than $1,000 over budget since the quarantines and shelter-in-place orders were imposed (via Market Watch).
Consumer behavior expert Kelly Goldsmith says we make impulse buys as a way of trying to regain control in the face of uncertainty. But while spending a few hundred here and there may not feel like much at the start, it all adds up. "When this pandemic ends and you're $10,000 in debt, it's going to be a real wake up call," Goldsmith says.
If you are an impulse shopper, experts advise you to wait 24 hours before making the buy. Another thing to ask yourself is whether you can actually afford to make the purchase, because if you have to borrow or get something on a buy now, pay later option, it may not be right for you. Maybe just get that gum.