The Real Reason Andy Cohen Rehomed His Dog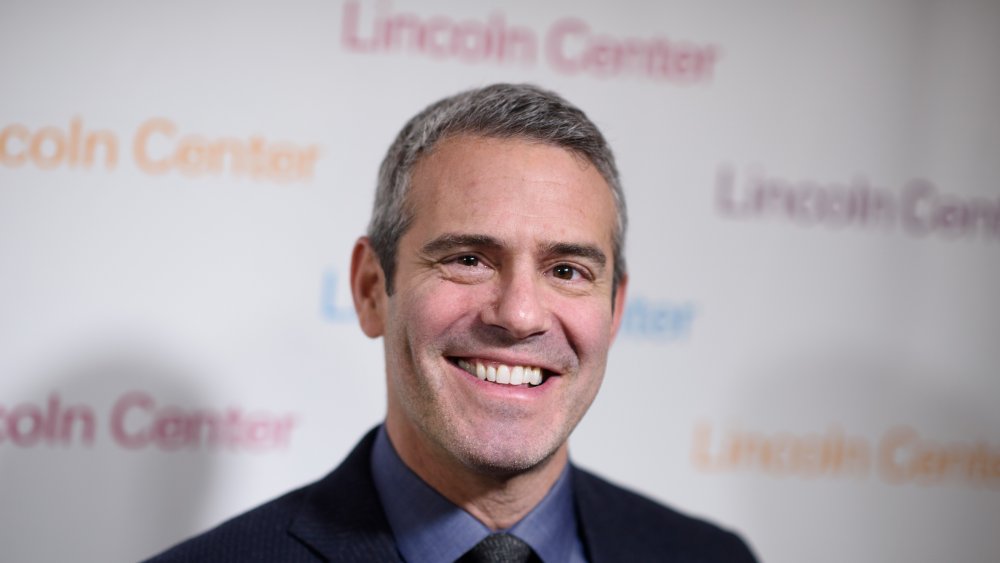 Dave Kotinsky/Getty Images
New dad Andy Cohen took to Instagram Friday to share a difficult update on his life. "I've put off sharing this news as long as I could," the Bravo executive said, going on to explain about his rescue dog, "As you may know, Wacha is my first baby." Cohen added, "He is my pride and joy. When he came into my life, my world changed."
But it seems not everything was going perfectly with Wacha. Cohen went on to share, "Over the nearly seven years that I've been blessed to have Wacha in my life, we have worked to address some occasional random signs of aggression. No effort was spared in the attempt to help Wacha feel adjusted. After an incident a few months ago, numerous professionals led me to the conclusion that my home is simply not a good place for him." It seems rehoming the dog was Cohen's best option for keeping his infant son Ben safe, and for Wacha as well.
Andy Cohen's decision to rehome his dog didn't come easily
In an update on Wacha's new permanent home, where he always stayed when the TV host was out of town, Cohen shared the dog is thriving. "We still see each other, but a piece of my heart is gone," the star heartbreakingly added. Cohen even went so far as to credit Wacha with facilitating his decision to have his son via surrogate last February (via New York Post). "I am not the same person I was when I got him. My dog changed me. He opened me up to love.. to caring... and ultimately to having a family."
Sniff. Cohen ended his difficult announcement with a message to his pup: "We did rescue each other. Thank you, Wacha."
Although it may have been implied, the Watch What Happens Live host didn't come right out and say the incident he referred to involved his son. And last year, Cohen's dog trainer Brandon McMillan defended the new dad's decision to have Wacha around Ben. "I know that dog very well. I've seen him with your baby. My professional opinion: Wacha is very safe with your kid, so everybody out there who suddenly became a dog trainer on the internet, please shut the hell up!" he said during an episode of WWHL, per People. According to the outlet, Cohen apparently didn't introduce Wacha to his son at first so the little one could get acclimated to his new surroundings.
Fans show support for Andy Cohen
Given the somewhat-controversial nature of Cohen's decision, he smartly turned comments off on the post. Still, commenters on Yahoo voiced support for the star: "He did the right thing before something bad happened," and "Obviously his son comes first and I'm glad he made the right decision, but it must have been so hard for him." Indeed, most people seemed to commiserate with Cohen instead of judging him. 
The outlet also referred to incidents in the past after Cohen brought Ben home when his social media followers voiced concern over Wacha's behavior, including a time the dog ate one of the baby's toys. "Stand down," Cohen told parent shamers at the time. Perhaps he finally saw what his fans saw. Here's hoping Cohen finds peace with his decision, and that Wacha is happy in his new home.