The Truth About Belgium's Princess Elisabeth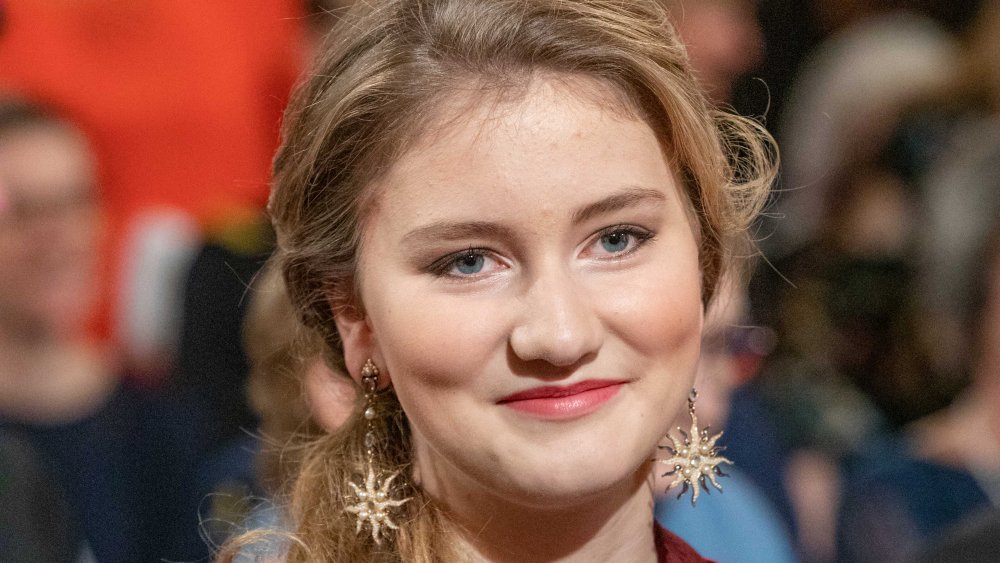 Olivier Matthys/Getty Images
The British royal family may be the most famous royal family in the world, but it's far from the only one. The world has several more monarchies, such as the Dutch royal family and the royal family of Monaco, of which film icon Grace Kelly was a member. Another royal family that should be on your radar is the Belgian royal family, which has been making waves in the international press lately thanks to its heir apparent, Princess Elisabeth.
Per Hello!, the 18-year-old royal is set to attend the Royal Military Academy this fall. She's also quickly gaining notoriety as a fashion icon, and has drawn comparisons to Kate Middleton. Just like the Duchess of Cambridge, Princess Elisabeth has been known to spark a buying frenzy among people who want to dress like her. After she was spotted sporting Liebaert Textiles leggings, for example, the company reported that orders doubled overnight.
"I woke up at 7 am on Wednesday morning and immediately had a few messages from people who had forwarded the front page of a number of newspapers," said designer Camille Liebaert to The Brussels Times (via the Daily Mail). "Everyone was very enthusiastic. I didn't really realize the impact at the time, but at the end of the day couldn't get over it. It was all very overwhelming."
Princess Elisabeth is both elegant and eloquent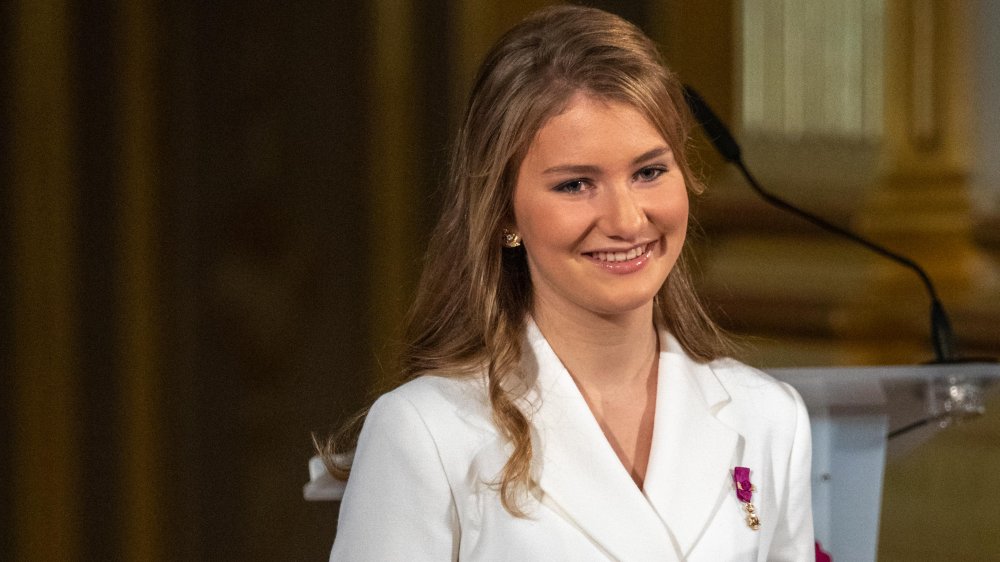 Olivier Matthys/Getty Images
Princess Elisabeth's personal style is quite close to Middleton's. Stylist Susie Hasler pointed out that both women are "very elegant" with "slender figures" and that they prefer a "simple, chic, yet feminine style." Hasler also noted that both Middleton and Princess Elisabeth "choose styles that flatter, without making the outfit the talking point."
Princess Elisabeth promises to be a poised and confident queen. In a speech she gave on her 18th birthday last October, she showed that she's not just a budding style icon but also is prepared to lead her country one day. "These 18 years have been filled with many rewarding moments that have made me the person I am today," she said (via People). "[It is] a step that I take with great optimism. I realize that I still have a lot to learn. I will also focus on that in the coming years: trying to understand the world better — and helping to improve it, by giving the best of myself."
She added, "The country can count on me."