The Right Way To Wear Makeup Under A Face Mask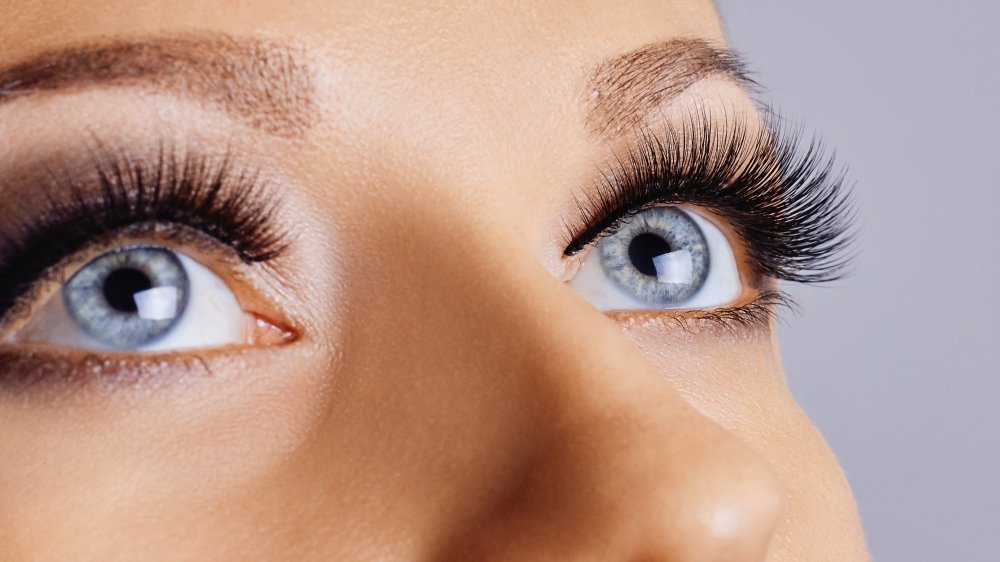 Shutterstock
Lockdowns may be easing in some states, but with COVID-19 still very much a part of our landscape we know we're going to be wearing masks for some time to protect ourselves and others, and in accordance with CDC guidelines. When the pandemic first struck months ago, makeup artist Keita Moore tells The New York Times that he saw people wearing very little makeup during the few times he went out. But you can only dress down for so long, and he's starting to pick up on a few changes to go with the masks, like filled-in brows and lashes coated with mascara.
If you feel your eyes are your best feature, prepare to give your peepers their day in the sun. "Being safe, social distancing and wearing a face mask is absolutely essential now. So with half our face protected and covered, it is certainly an opportunity to really make the eyes look their best because they are the only part of our face we can really showcase to celebrate our individuality during this global pandemic," celebrity makeup artist Vincent Oquendo tells People. He suggests moving away from neutral tones to using pops of color, like adding a brightly-colored eyeliner or mascara. If you're really not into the idea of color, keep your eye matte, neutral, and smokey, he says. Also, if you've always been curious about false eyelashes, this could be the right time to give them a go.
Moisturizers and sunscreen are still critical when wearing a face mask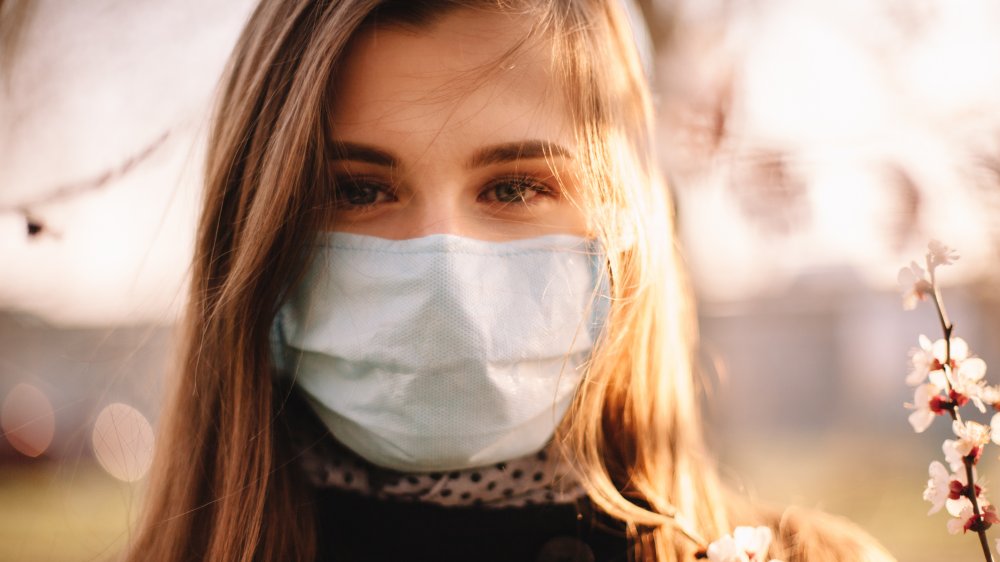 Shutterstock
While foundation may not seem like an essential at the moment, it is important to continue using a moisturizer, which can actually keep a face mask from chafing against your skin during the day. Sunscreen is also a must, which makes a lightweight BB cream with SPF the perfect choice, as makeup artist Kelli J. Bartlett tells Real Simple. If you really want to maximize your under-the-mask look, find a primer and powder that can keep your makeup from smudging. And above all, Oquendo tells People he's all for using setting spray, because the combination of summer heat and your heated breath captured by your mask will cause your makeup to melt away.
But if you're not quite ready to charge up or change up your beauty routine yet, that's totally fine. As makeup artist Nick Barose tells The New York Times, makeup is likely to take two different tracks as the pandemic wears on — a straightforward approach that emphasizes the eyes, brows, and lashes, or a more fantastical form. "Our reality is so uncertain that I can see people getting experimental. It's a scary time, so it's a time when you want to dream more, too," Barose says.