What To Expect As Nail Salons Reopen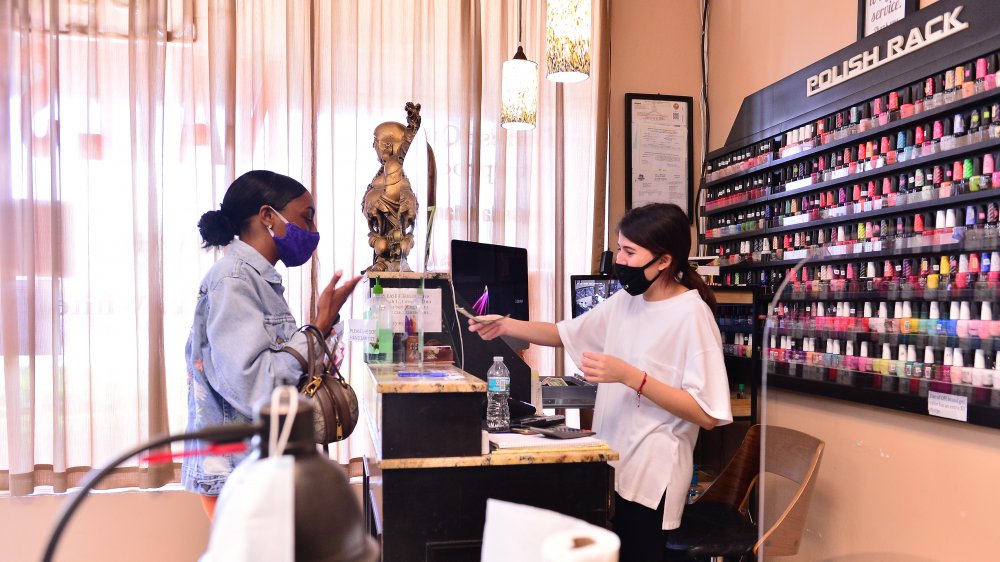 Johnny Louis/Getty Images
You may have waited weeks, perhaps even months for this moment, and now it has come — the time when you feel that, at last, life is slowly but surely returning to normal. And along with that, you're able to pick up and resume the routines that all of us had taken for granted until the quarantines kicked in, like visits to the barbershop, the hair salon, and the nail bar.
But when you make your first beauty-related appointments, do remember that COVID-19 is not just still around — it may also still be thriving but hiding in your community. So it's important to recognize that a visit to your favorite nail salon doesn't just involve a carefree session with your favorite technician anymore. 
Nail salons have enacted new protocols to protect against coronavirus spread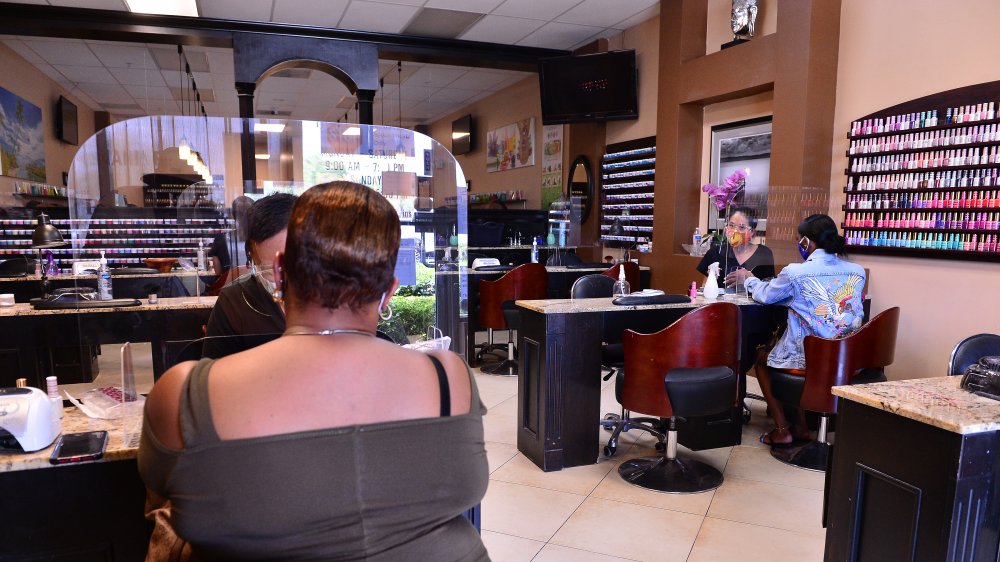 Johnny Louis/Getty Images
Nail salon owners across several states say they will now require customers to make appointments in advance. One customer who visited her favorite nail salon in Nashville, Tennessee told Commercial Appeal she was asked to wait outside until her technician was ready. She was not allowed into the nail salon without a mask, got her temperature checked, and was asked to wash her hands and to sit on one side of a plexiglass partition while her nails were done by a technician. The client, a woman named Grace, said that while the set-up made her uncomfortable, she was glad it had been put in place, because it took the guesswork out of the visit.
While businesses will have general guidelines on how to open and maintain social distancing, there is a bit of room left to wriggle, and that will translate into how different the experience at every nail salon will be. Other than enforcing an appointment-only policy, masks, gloves, and plexiglass shields, some owners are looking to remove extra touch points that might have elevated the nail salon experience into a luxury one. For instance, one customer told Today that pillows which were once provided to make a person more comfy while a mani-pedi is being done, are no longer offered.
Nail salons understand the importance of navigating the new normal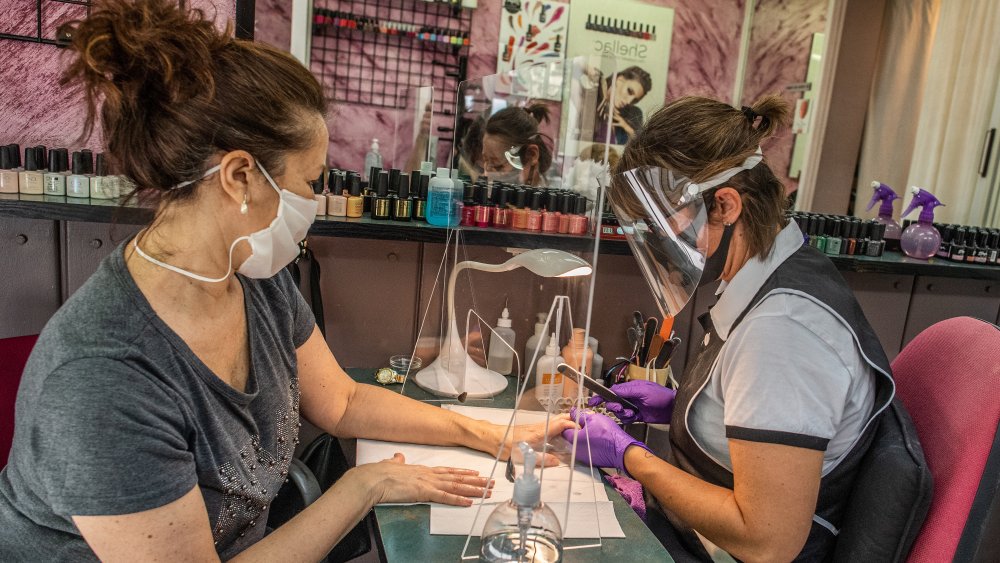 David Ramos/Getty Images
New York nail salon owner Rachel Apfel told Today that they were going the extra mile to stay safe. "We are adding more hand sanitizer beyond our normal guidelines," Apfel says. "We're also looking at every detail, like customers coming in and trying different polish bottles and touching them and putting them back. We are no longer going to do that." Instead, customers will be allowed to pick up bottles, and take these to the nail station, but those bottles will be sanitized before they are placed back on the shelf. Salons are also preparing to entertain just 50 percent of the number of clients they can have in the store at any point in time. These scenarios, which are playing out across some nail salons which have reopened, will likely be repeated across the country as more states go back online.
While masks were part of a nail technician's uniform, it will become part of a client's now, too. And while it may be a bit uncomfortable, it may be worth enduring a face mask for an hour if only to feel like life is on track to becoming normal again.