This Is Why Nicollette Sheridan Had To Leave Dynasty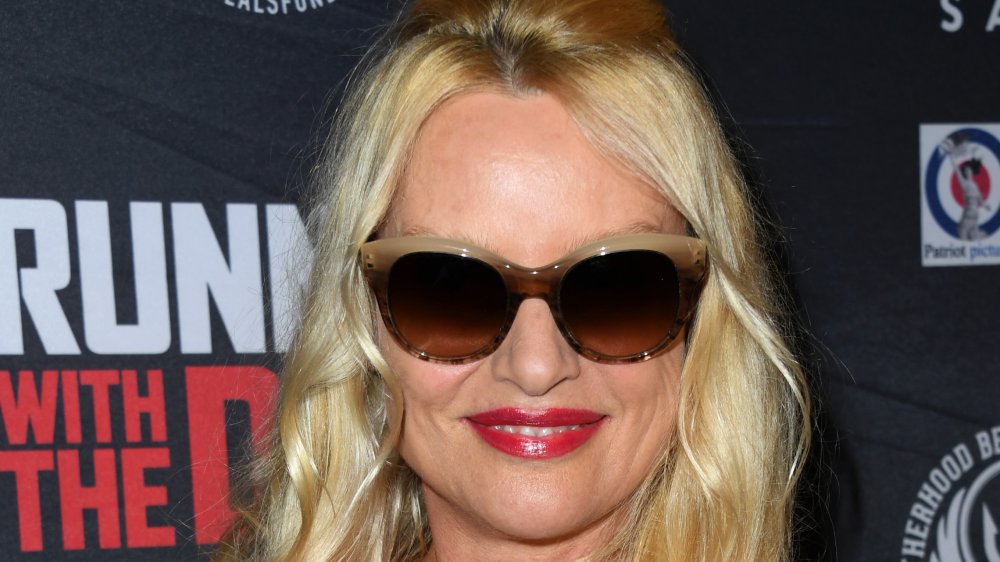 Jon Kopaloff/Getty Images
When Nicollette Sheridan left her starring role in Desperate Housewives, she did so because her character, Edie Britt, was killed off. When she left Dynasty, however, the delightfully wicked Alexis Carrington lived on — she just had plastic surgery; a few little nips and tucks that somehow miraculously turned her into the much younger Elizabeth Gillies.
The reason for this switcheroo wasn't so much plot-driven this time, as the plot itself was designed to cover up the change in actresses. Sheridan departed from the Dynasty reboot of her own free will — and, unfortunately, for a very sad reason. It seems that her mother is seriously ill and may not have long to live. According to a statement Sheridan released at the time (via TV Line), "Working on the Dynasty reboot and reprising the iconic role of Alexis has been thoroughly enjoyable, but the chance to spend precious time with my terminally ill mother is more important to me right now."
What Nicolette Sheridan has been doing since leaving Dynasty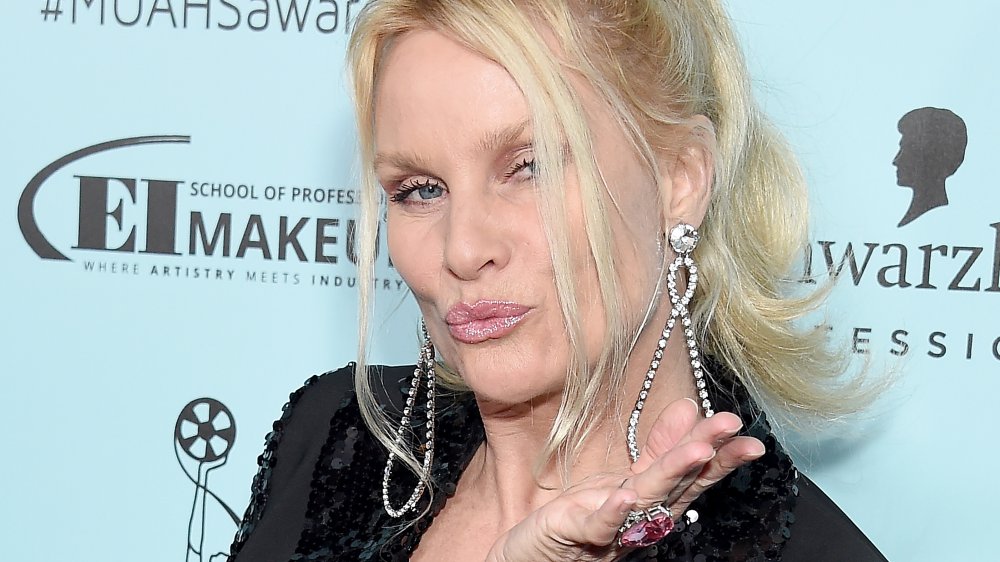 Gregg Deguire/Getty Images
The good news is, Sheridan's mother is still hanging in there. Sally Sheridan, herself a former actress who once appeared in the James Bond film On Her Majesty's Secret Service (via iMDb), is still alive at age 73, although we don't have any news as to her diagnosis or prognosis. The younger Sheridan herself has been keeping a low profile and hasn't taken on any post-Dynasty acting gigs, but she seems to be in good spirits, with the Daily Mail publishing a photo of her strolling with a new mystery man shortly after leaving that show.
On a not-so-happy note, Sheridan also engaged in a little Twitter feuding with her ex-husband Harry Hamlin and Hamlin's current wife Lisa Rinna. Evidently Rinna revealed on Real Housewives of Beverly Hills that the reason behind the Hamlin/Sheridan split was because the actress had cheated with Michael Bolton, a claim to which Sheridan tweeted a vehement denial. Hamlin then joined the conversation to back up Rinna's claim, adding the additional shocker that this fling had taken place just two weeks after his own mother had passed away. Never a dull moment when it comes to celebrity Twitter feuds, is there? Needless to say, Sheridan's no RHOBH fan! 
Most importantly, let's hope Sally Sheridan continues to defy the odds, and that her star daughter can spend the important time she wanted to with her mom.