Unexpected Ways To Use Baby Powder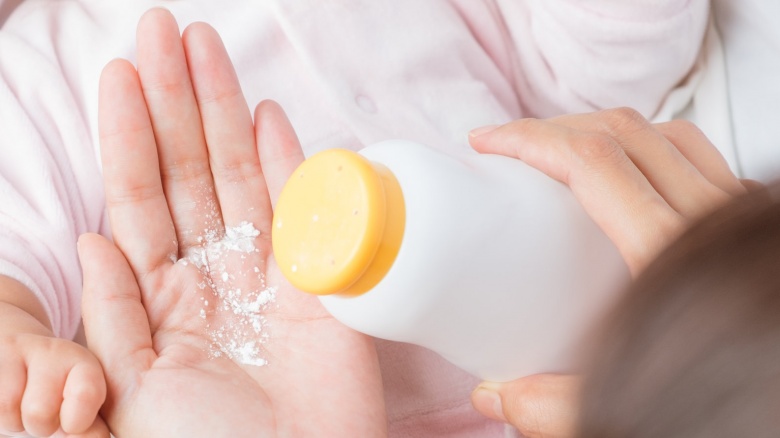 Shutterstock
Open your medicine cabinet. We bet you have some baby powder in there, don't you? Of course you do because baby powder is awesome, and it's not just for babies. Baby powder is one of those magical products that most people seem to already have around the house. It's one of the best multitasking products out there!
We've got 11 unexpected ways you can use baby powder in your beauty routine.
Use it as a substitute for dry shampoo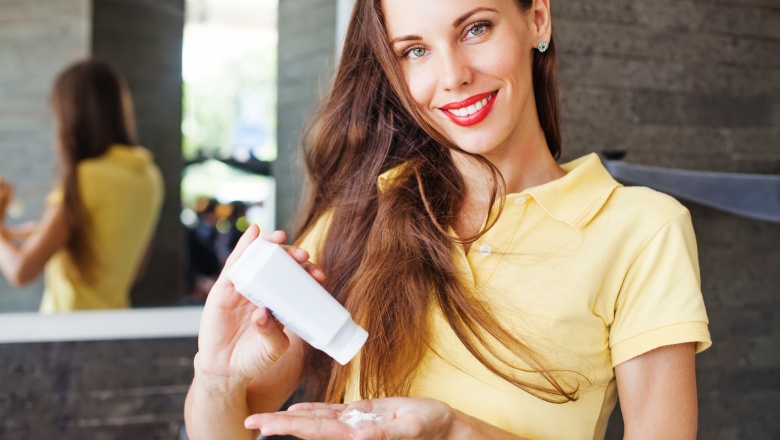 Shutterstock
Dry shampoo is great, but many people don't care for the texture or smell. Dry shampoo can also cause scalp buildup. No bueno. If you're looking for an alternative, baby powder is a great option. It comes in various scents (and unscented). Dust a little on your roots, let it sit, and then rub it into your scalp.
Refresh your shoes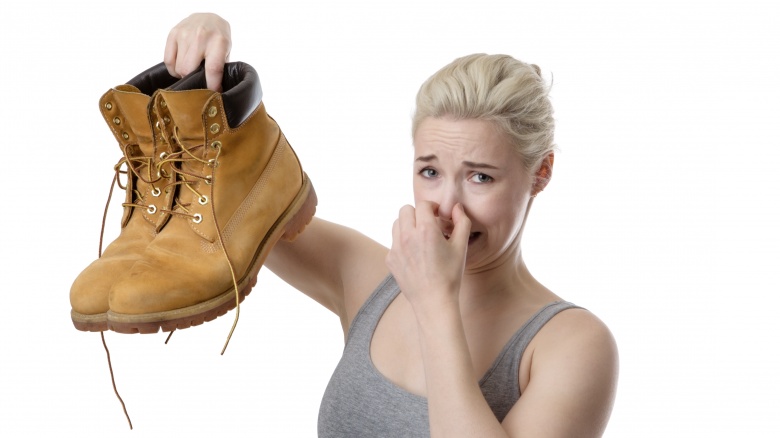 Shutterstock
Are your shoes smelling a little funky? Pour in some baby powder, and let them absorb all those gross smells overnight. Shake 'em out, and they'll be smelling good as new! You can also put baby powder on your feet to save them from rubbing and getting blisters.
Make your pet smell better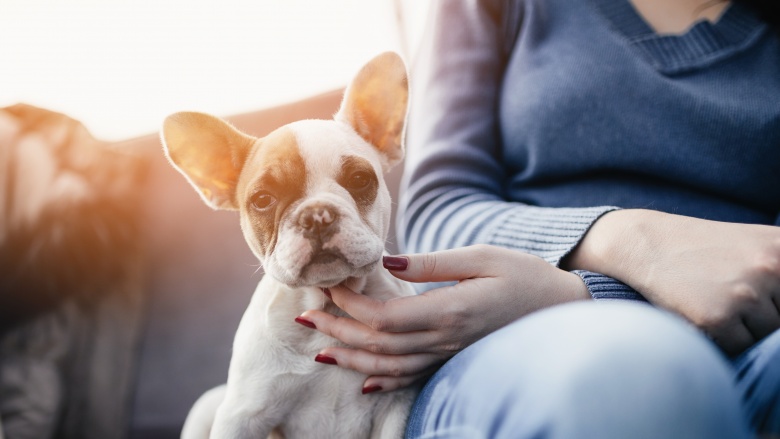 Shutterstock
This is more of a beauty trick for your cat or dog. If your pet is smelling less than favorable, give him or her the baby powder treatment, too. Rub a little bit into Fido's fur, and you'll have a happy pet and a happy nose.
Keep cool in your sleep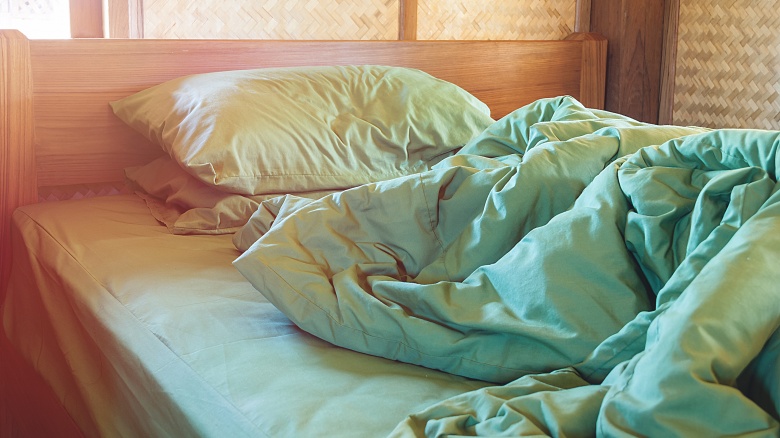 Shutterstock
Raise your hand if you feel personally victimized by the heat, especially when you're sleeping. Yeah, us too. Waking up in sheets soaked with sweat is a terrible feeling. Baby powder will save you. Before climbing into bed, sprinkle a little bit of baby powder on your sheets. This will help keep you cool and prevent you from sticking to your mattress during the night.
Remove sand easily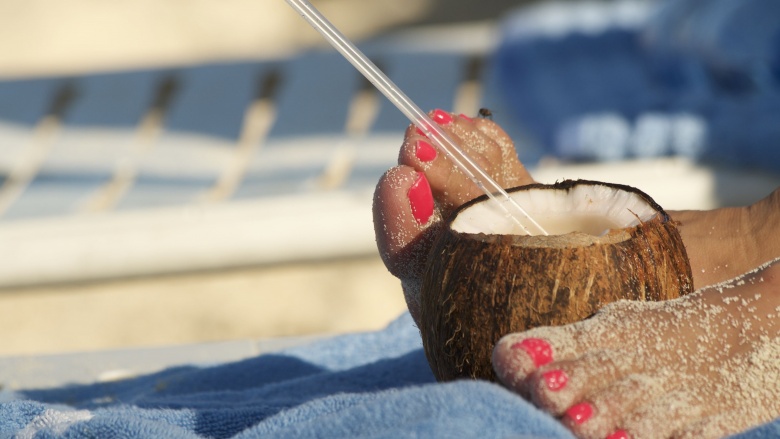 Shutterstock
The beach is amazing, but sand is not. It gets everywhere and always ends up where it shouldn't belong. Next time you're on vacation, put baby powder on your feet when you leave the beach. It will come right off.
Prevent chafing
Shutterstock
Chafing is real. Any girl without a thigh gap will tell you that. Reduce chafing on any part of your body by rubbing a little baby powder on whatever areas love to touch each other. Problem solved.
Keep sweat stains away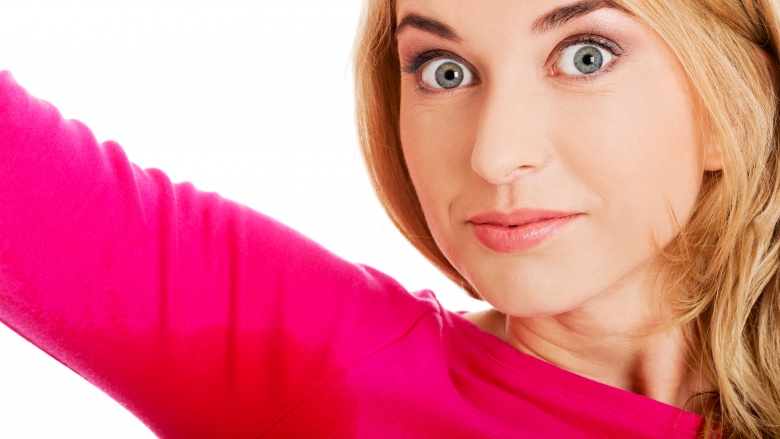 Shutterstock
When you iron a shirt, iron baby powder into any area that gets sweat stains. You won't have to worry about throwing out your favorite white tee ever again.
Save skin while waxing
Shutterstock
If you hear anyone say they don't mind waxing, they're lying. Waxing hurts. You can make it less painful by preventing the wax from ripping your skin off. Slather on baby powder before waxing. The wax will grip your hair instead of your skin.
Use as setting powder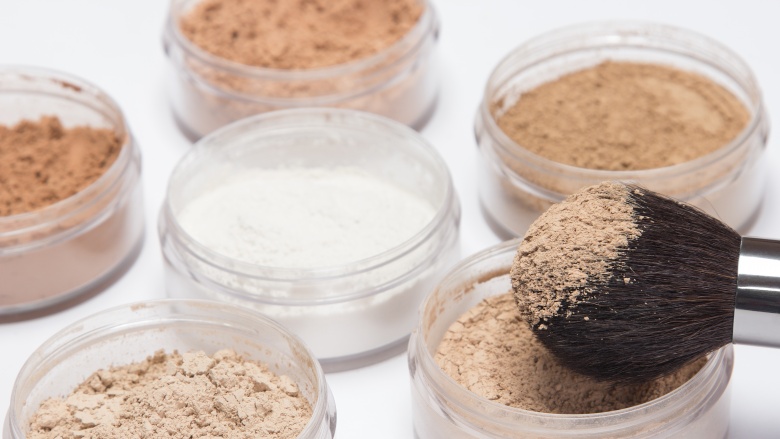 Shutterstock
If you're out of setting powder or spray and need to lock in your makeup, baby powder will do the trick. Just dust it on your face with a big powder brush.
Keep it on hand as an emergency deodorant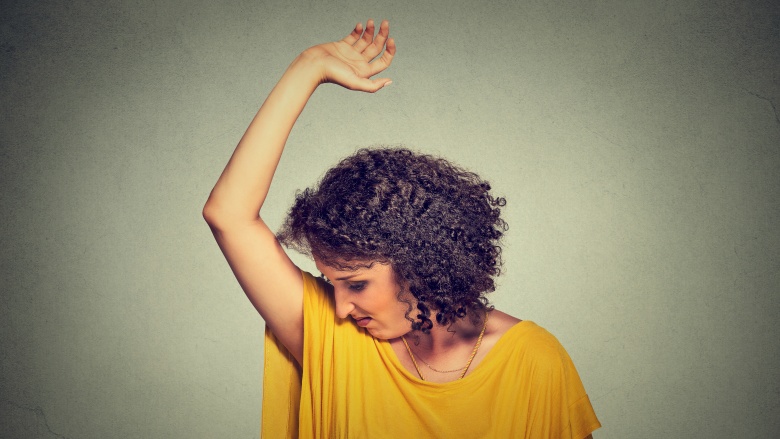 Shutterstock
Forgot to put on deodorant? Or feeling a little less than fresh after yoga? Baby powder can freshen up your pits and other areas. Carry a travel bottle, and you'll be good to go.
Detangle knotted jewelry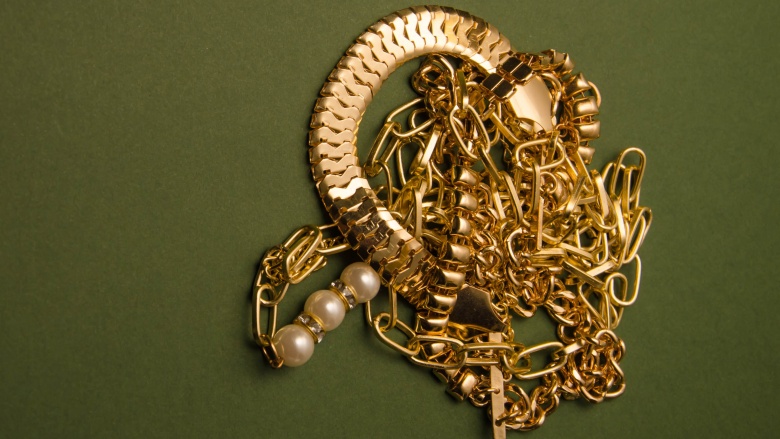 Shutterstock
So you want to wear that beautiful necklace, but it has a huge knot in it that you can't get out. What do you do? Toss it in baby powder. The knot will loosen right up!