The Reason Billie Eilish Feels 'Trapped'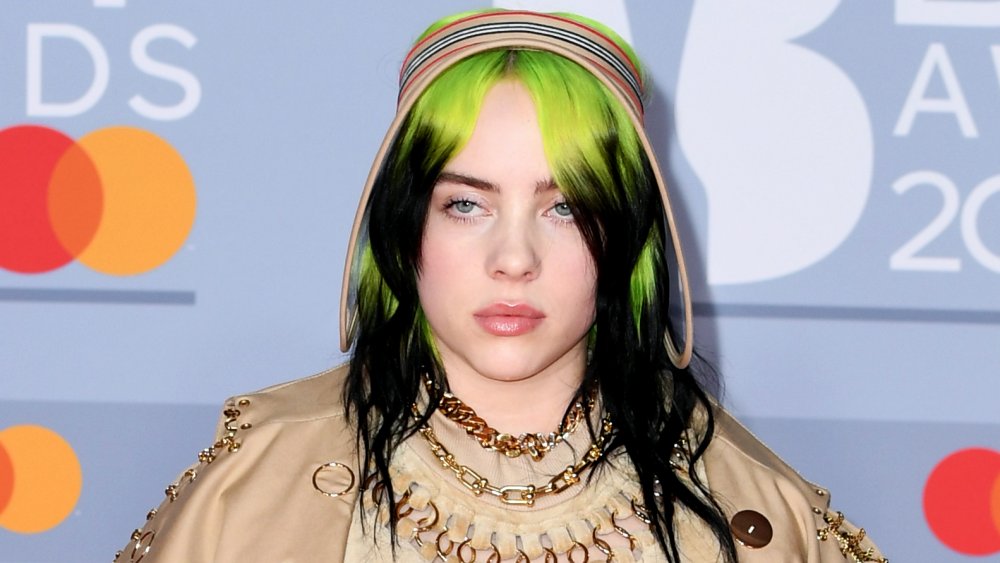 Gareth Cattermole/Getty Images
Billie Eilish has made a huge impact in a short amount of time on the music scene, selling 2.5 million albums at the end of last year — beating out Ariana Grande and Taylor Swift for the top spot, according to CNBC. The 18-year-old also swept the Grammys, winning five of the top honors including the coveted "Record of the Year." However, despite this massive success, Eilish admitted that she struggles with the artistic persona that she's created for herself. "Sometimes I dress like a boy. Sometimes I dress like a swaggy girl," she told GQ. "And sometimes I feel trapped by this persona that I have created, because sometimes I think people view me not as a woman."
The "Bad Guy" vocalist also revealed she often feels insecure about her body. "Here's a bomb for you: I have never felt desired," Eilish said. "My past boyfriends never made me feel desired. None of them, And it's a big thing in my life that I feel I have never been physically desired by somebody. So I dress the way I dress as I don't like to think of you guys — I mean anyone, everyone — judging it, or the size of it."
Billie Eilish discusses changing her style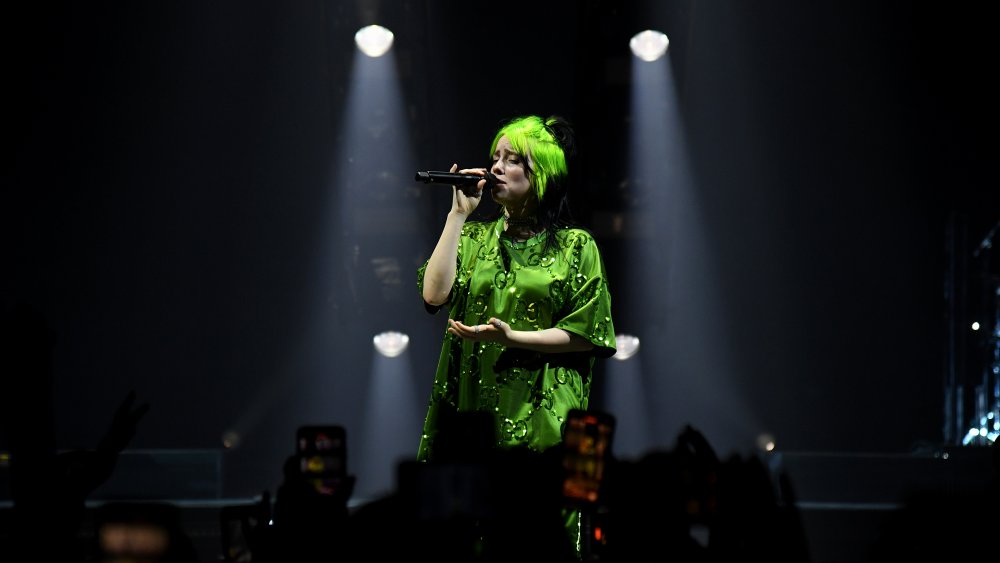 Kevin Mazur/Getty Images
Eilish made headlines back in March during her "Where Do We Go?" tour when she stripped down to her bra before sinking into water calling out those that have body-shamed her, according to Insider. In the video, she references how she's been repeatedly criticized by the public for her androgynous style, "Some people hate what I wear, some people praise it," she said in the voiceover. "Some people use it to shame others, some people use it to shame me." The clip finishes with Eilish warning against making assumptions about people based on their size.
The singer explained during the interview with GQ that just because she's known for baggy clothes doesn't mean she won't change her style in the future. "But that doesn't mean that I won't wake up one day and decide to wear a tank top, which I have done before," she explained. Eilish was then asked if she does, ultimately, show more skin how that would make her feel. "Well, I do that and suddenly my boobs are trending on Twitter" she said. "Which is fine — that sh*t looks good."