The Truth About Queen Elizabeth's Corgis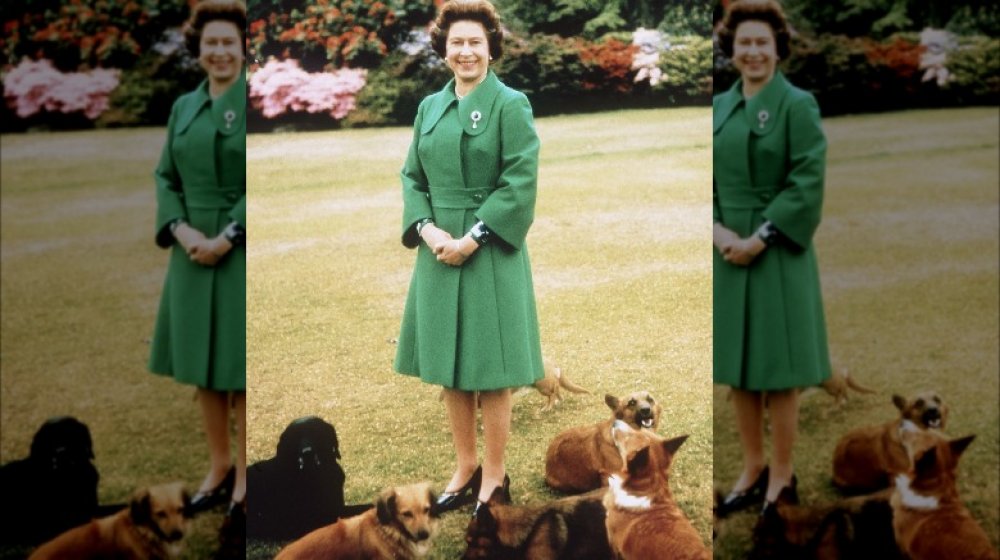 Anwar Hussein/Getty Images
Any royal watcher worth their salt knows that Queen Elizabeth adores her corgis and has been a fan of the popular dog breed for most of her life. As noted by AKC, the royal family had corgis while the then-princess was growing up. Queen Elizabeth later received her very own corgi, Susan, on her 18th birthday. Since then, she has had more than 30 corgis — all of them descended from Susan.
Queen Elizabeth stopped breeding corgis in recent years as she reportedly "didn't want to have any more young dogs" because "she didn't want to leave any young dog behind." The last of her purebred corgis, Willow, died in 2018, leaving the monarch heartbroken — but not dogless. Queen Elizabeth still has two dachshund-corgi mixes: Vulcan and Candy. These "dorgis" were the result of one of Queen Elizabeth's beloved corgis mating with her sister Princess Margaret's dachshund, Pipkin.
Queen Elizabeth's corgis live a pampered life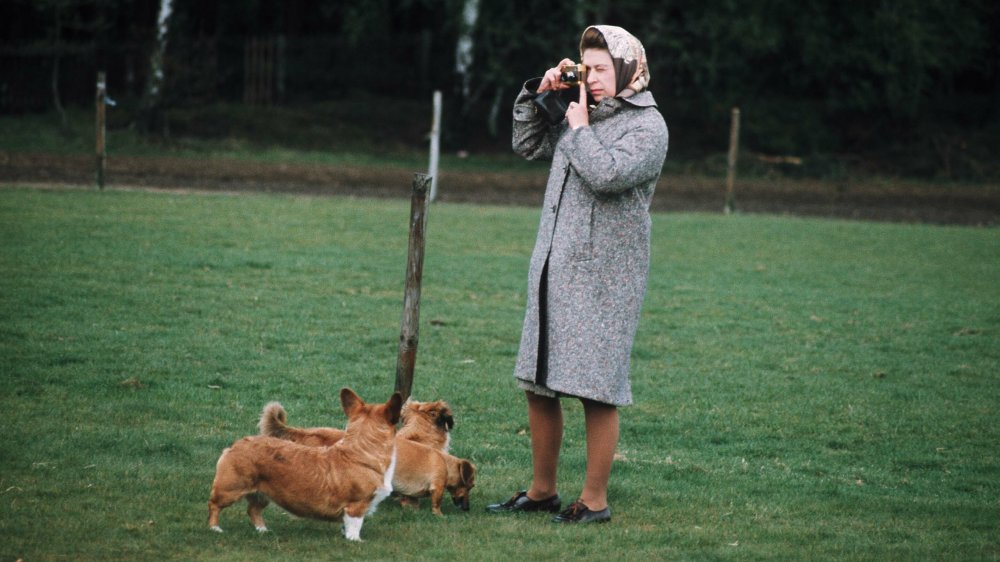 Anwar Hussein/Getty Images
Traditionally, Queen Elizabeth's corgis have lived quite the royal lifestyle. Darren McGrady, who worked as a chef at Buckingham Palace for 15 years, recently opened up in a YouTube video about what it was like to work for Queen Elizabeth... and her corgis.
"I didn't expect to be cooking for the queen's dogs, when I started working at Buckingham Palace," said McGrady. "I thought I was going to be cooking for kings, queens and presidents. I did eventually, but one of the first jobs I had was cooking for the corgis — the Royal Corgis — making fresh food every day. [The corgis had] their own menu."
According to McGrady, the dogs having their own menu — which consisted of finely cut meats, veggies, and rice — was not the only way that Queen Elizabeth's corgis received the royal treatment. "They sleep in like little wicker baskets in the corgi room and looked after by two footman called Doggie 1 and Doggie 2, that's what they called them," said McGrady. He added that Queen Elizabeth often feeds the dogs herself — talk about getting the royal treatment!