Summer 2020 Nail Trends Even An Amateur Can Pull Off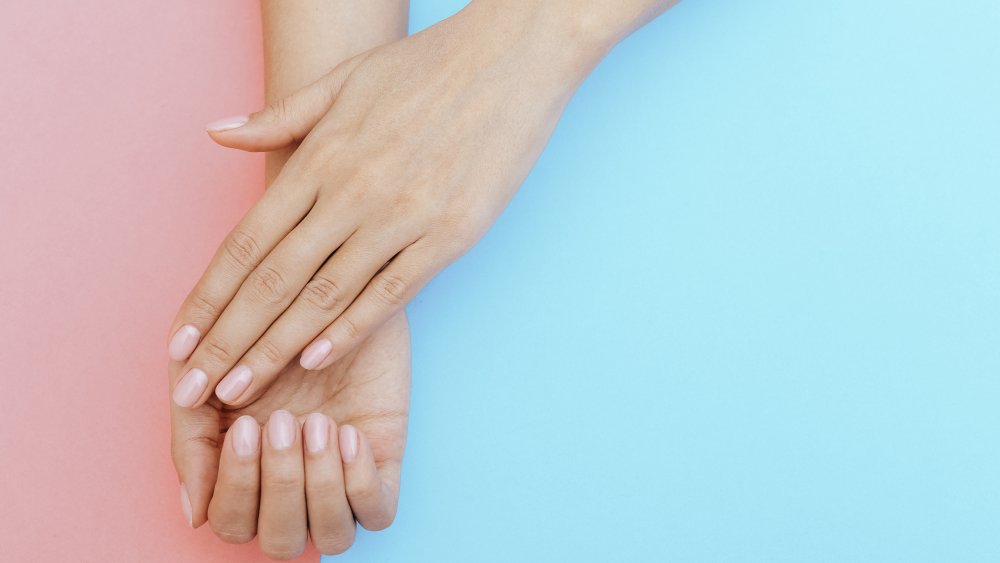 Shutterstock
With every new season comes new trends, and this season is no different when it comes to fresh new nail looks. "Over the years we have noticed that nude or almost clear nails have become more and more popular, especially on the runways," Salon System nail artist Julie Anne Larivière told Professional Beauty. Perfect for the minimalist amongst us, clear nails are a great place to start. But if you're after something a little bit more exciting, you're in luck. "We are now adding a bit of a pop to a clear mani," said Larivière, adding, "Encapsulating sequins, or adding chunky glitters rhinestones and jewels to clear, glossy nails is all the rage for the summer." Better still, there are a couple more trends that are as just as easy to achieve that you're definitely going to want to try out. Here are the hottest summer nail trends for 2020.
The return of the French manicure... but not as you know it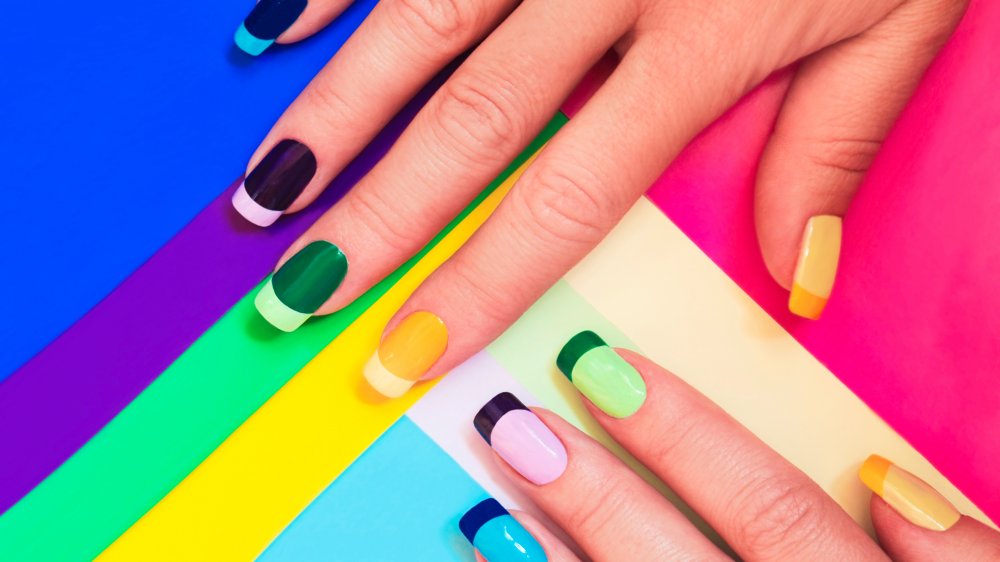 Shutterstock
The French manicure is back in a big way for 2020, but this year it's all about mixing things up. "At the latest Moschino show, I created candy colored manis featuring eight different shades of pastel Essie polish," editorial nail artist Miss Pop told ELLE. "I then lined the edge of the nail with a sliver of bright white Blanc polish," she continued. Another option is skipping the nail color altogether. "Skip the nude and show off your glossy nail bed with some negative space," suggested Miss Pop, adding, "Try thin and with an exaggerated, curvy lined tip." Whether you opt for colored polish on your French mani, nude or nothing at all, you're guaranteed to be totally on-trend, so be sure to experiment — you could even change up the shape of the tips! Miss Pop's final words of wisdom? "Be extra, but chic."
When it comes to elevating your nails this summer, metallics are the new go-to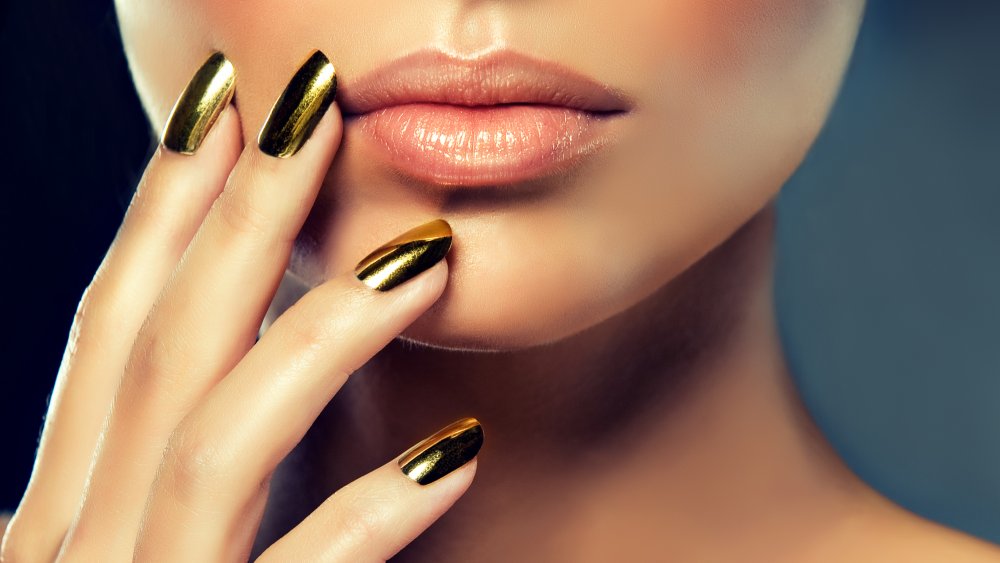 Shutterstock
One of the easiest nail trends to embrace this season is metallics. And whether you're opting for full metallic nail color or simply a splash of metallic nail art, it seems any kind of metallic colored nail polish goes. "Everything from warm rose gold to icy platinum" is expected to take off in 2020, Sarah Gibson Tuttle of Olive and June told WhoWhatWear. Celebrity crystal manicurist Mazz Hanna agreed, adding, "It's been a while since frosty colors have been on trend, so I predict this making a comeback in a big way." But if you're not comfortable with full metallic color on your nails, it's all about matching your jewelry to your nail art instead. "We're taking cues from our favorite jewelry brands and incorporating subtle swipes of metallics into our manis," Tuttle revealed to WhoWhatWear. Talk about chic (and easy)!