Here's Why Lady Antebellum Changed Their Name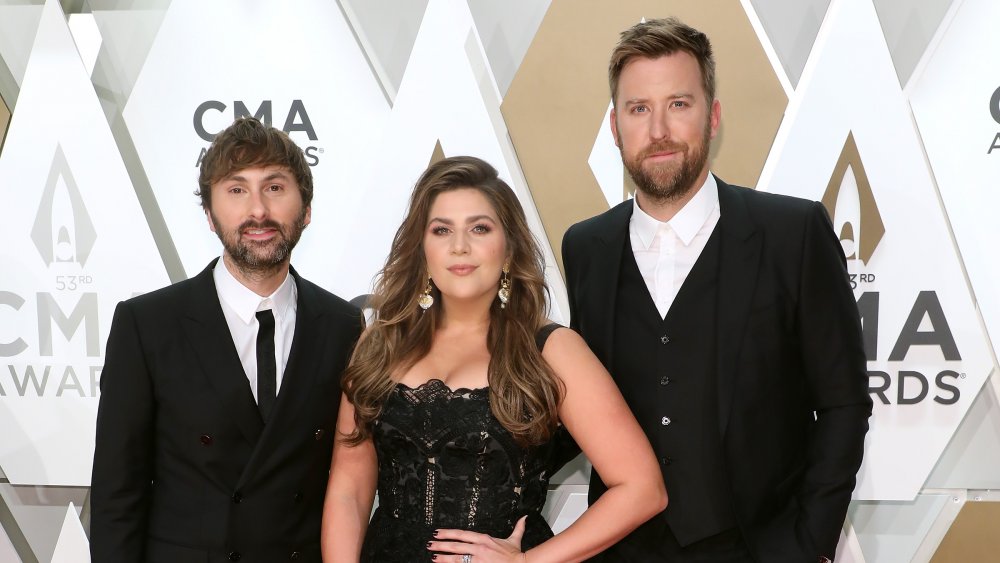 Taylor Hill/Getty Images
If you've never given a second thought to the name of country band Lady Antebellum, you might be surprised to hear that the Grammy-winning trio (made up of Hillary Scott, Dave Haywood, and Charles Kelley) has decided to change their name to simply Lady A in the wake of the Black Lives Matter protests across the U.S. in recent weeks (via CNN). The band made the announcement on June 11 via a letter to fans on Twitter, noting they "are deeply sorry for the hurt this has caused and for anyone who has felt unsafe, unseen or unvalued."
If you're not familiar, the word "antebellum" means "before war" and in the United States, it is generally used to refer to plantation life in the South, prior to the Civil War. The adjective has a positive, almost romanticizing connotation to many, which is where the main concern with the band name originates, due to its association with slavery (via The New York Times).
Lady Antebellum admits the change is overdue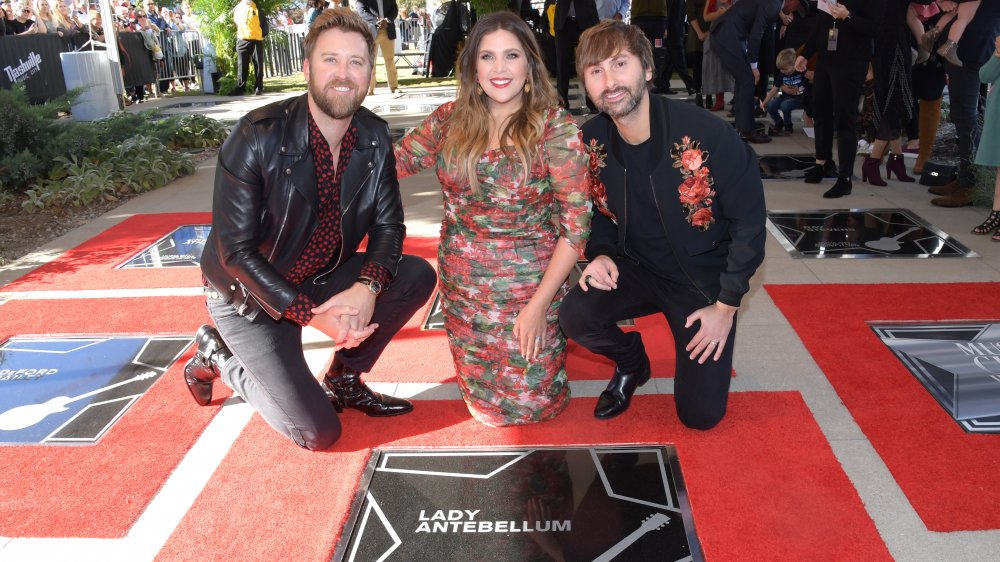 Jason Kempin/Getty Images
According to the band, they chose the name in reference to the style of the house where they took their first photos together, because they "all thought it sounded cool, like southern rock" (via The Cheyenne Post). However, according to their announcement they didn't take into account the word's divisive meaning or the pain it might cause when they selected it, which is why they are choosing to make the change. They acknowledged in the post that they "can make no excuse for [the] lateness to this realization," deciding instead to "acknowledge it, turn from it, and take action." 
This is just one of many changes being announced in the wake of the recent BLM protests, from television shows like Cops and Live P.D. being cancelled to confederate flags no longer being allowed at NASCAR races (via The New York Times), and responses to Lady A have been mixed. Several Twitter users have complained that the change is meaningless and have accused the band of pandering, but for the most part, fans of Lady A seem pleased, with one tweeting, "If this causes them to lose you as a fan, you never really were one."