Experts Reveal The Difference Between Setting Powder And Finishing Powder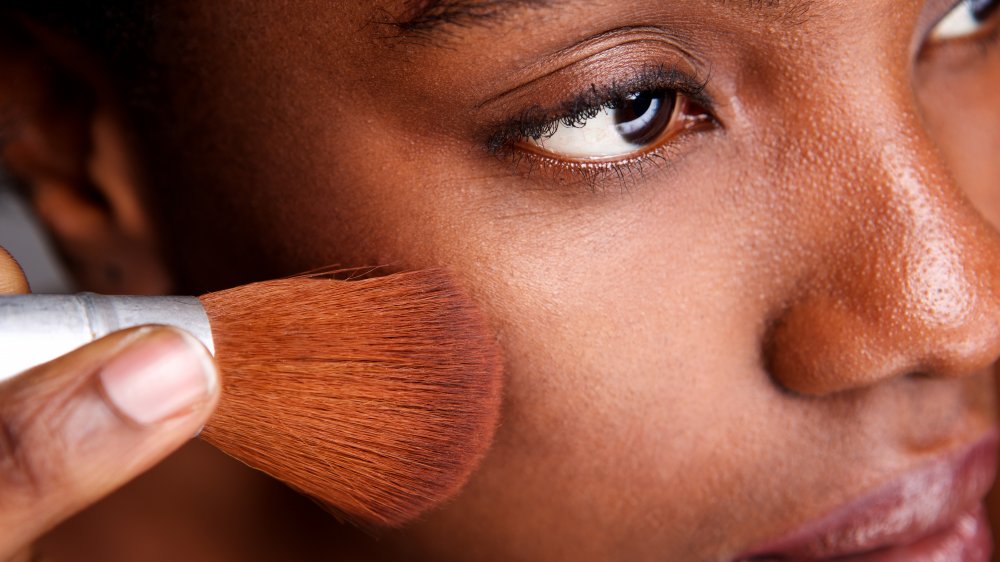 Shutterstock
In the world of skincare and makeup, there are so many different products and tools it can be hard to keep up with what does what. This is especially true when it comes to face powders – and if you're as confused as we are, you've probably found yourself wondering if there is any real difference between setting powder and finishing powder. Lucky for you (and us), we've enlisted the help of professional hair and makeup artist Jordan Artistry and celebrity makeup artist on multi-Emmy winning series The Bay, Noreen Taylor Diani, to give us the low-down. 
According to Diani, "Setting powder is used to blur out pores, and to give the skin a glowy, smooth texture." Jordan Artistry agrees, telling The List that it's meant to be applied "after foundation and concealer but before other products such as powdered blush and contour." It the perfect product to use if you're after an airbrushed look, adds Diani. To do so, she suggests "applying setting powder with a damp beauty blender by pressing into the skin underneath your eyes and T zone areas."
Finishing powder works to extend the life on your makeup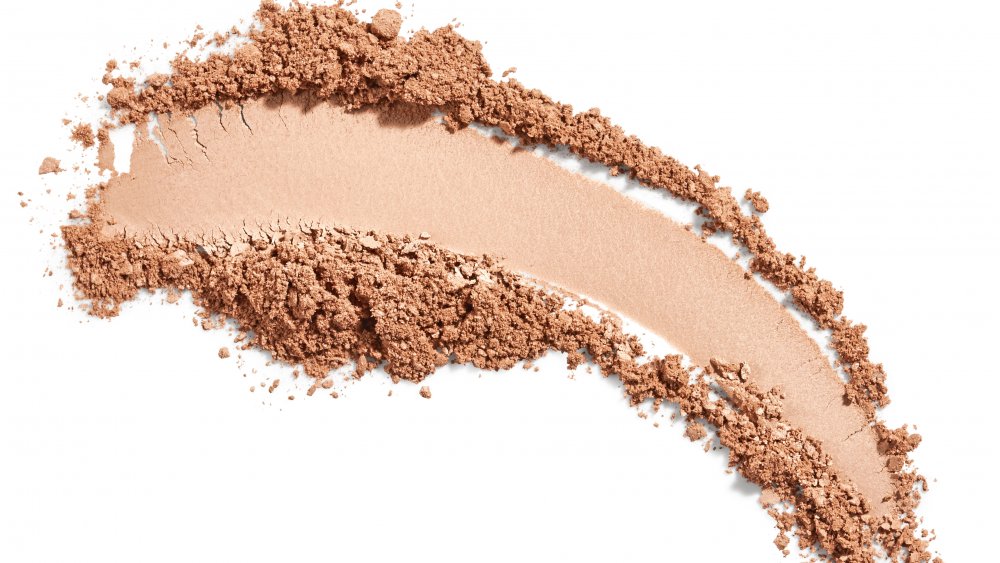 Shutterstock
Finishing powder, on the other hand, should be applied once you have completed your makeup. As Diani explains, "Finishing powder works to ensure that your makeup looks seamless while also extending the life of your look." She continues, "Lightly apply finishing powder after your makeup is complete in order to get more hours out of your make up application. I recommend a light dusting of finishing powder all over with a powder brush to seal and smooth!"
Ultimately, there's a significant difference between setting powder and finishing powder and it's definitely worth keeping both in your beauty bag. If you're unsure whether you should be buying them in compact or loose form, take Jordan Artistry's lead: "I personally prefer setting powder to be in a loose form, but I prefer finishing powder to be in a compact, so it's easier to use to touch up throughout the day," she tells The List.