The Always Be My Maybe Confession Ali Wong Isn't Afraid To Tell You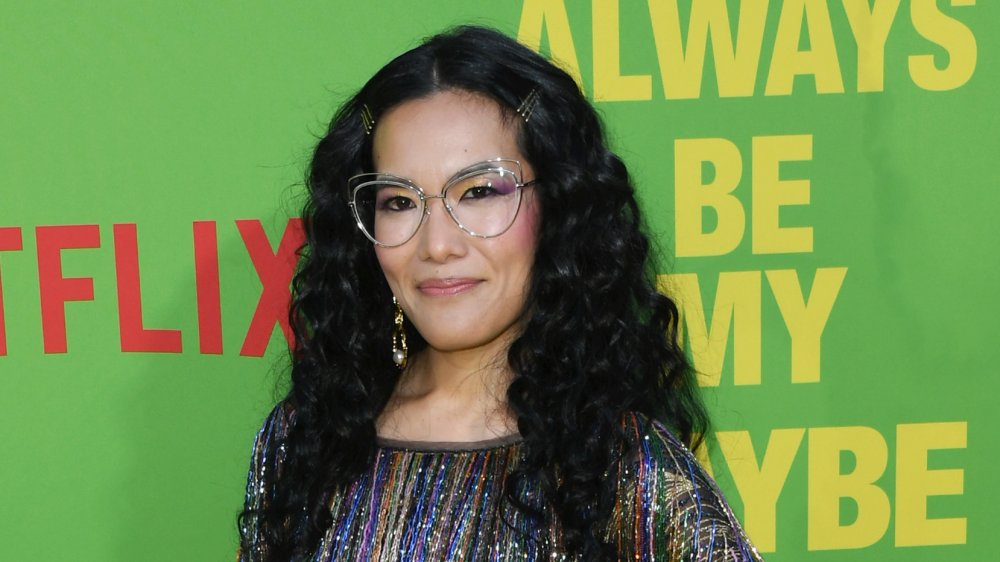 Jon Kopaloff/Getty Images
Ali Wong had a great time writing and starring in Always Be My Maybe with her longtime friend Randall Park. Wong played the character of Sasha, who was a celebrity chef in Los Angeles, and once her engagement fell through with her manager, played by Daniel Dae Kim, she started going on dates before reconnecting with Park's character and falling in love. One of her dates was Keanu Reeves, who played a hilarious spoof version of himself, and that's where things start to get juicy.
Although Wong has been married for over a decade, she wasn't afraid to admit in an interview with Ellen DeGeneres that she was super excited to kiss "a lot of sexy men" for the movie. She joked, "I basically made Netflix spend all this money on a movie just so I could kiss Daniel Dae Kim and Keanu Reeves."
She added, "My best friend was like, 'Was it exciting? Did you have chemistry with Daniel Dae Kim?' I've been with the same dude for 10 years. I would have chemistry with a turtle at this point."
Keanu Reeves and Daniel Dae Kim were just as happy to work with Ali Wong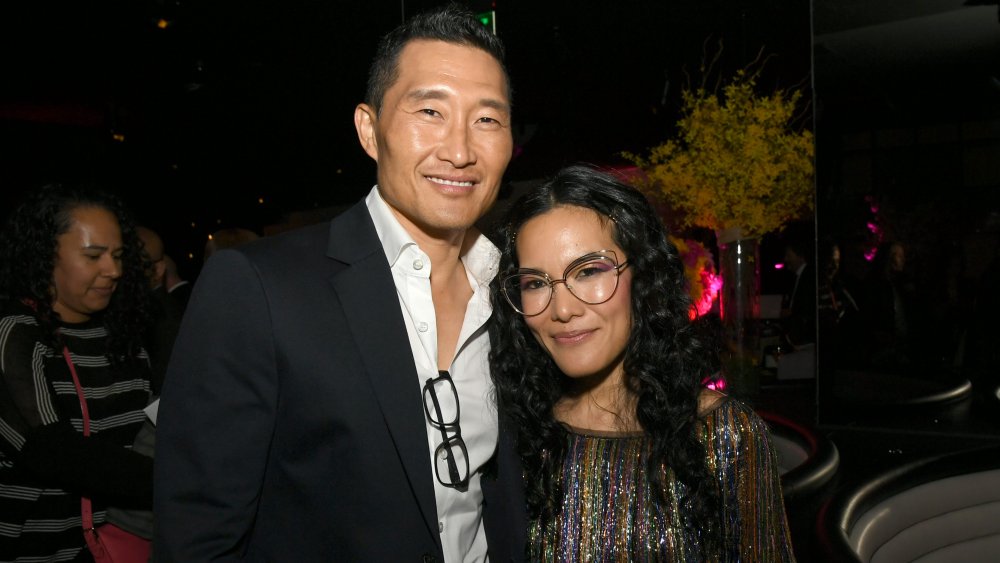 Kevin Winter/Getty Images
In an interview with Variety, the Always Be My Maybe director Nahnatchka Khan called Wong a "genius writer" for adding a kiss with Reeves and Kim into the script. Both Wong and Khan admitted that they didn't expect Reeves to accept the part given how he typically does more serious movies. "We got him in this little window — I think he was wrapping John Wick in New York and then was about to go to Morocco or something. So, we got him for this short time. The fact that he was willing to do it, when he could have gotten to sleep for five days, is amazing," Wong explained.
As for Kim, he was also flattered to be the man candy in the movie. Following Wong's interview with Ellen DeGeneres, Kim reposted the video on Instagram and called the comedian "one of the hardest working, kindest, most down-to-earth people you'll ever meet." He added, "Thank you @aliwong for your talent, for being who you are, and (this is no small thing) always quietly raising up the image of Asian and Asian American men in everything you do. You may not think people notice, but I see you. Love you, and so proud to be a small part of this special project."