The Truth About The Founder Of IKEA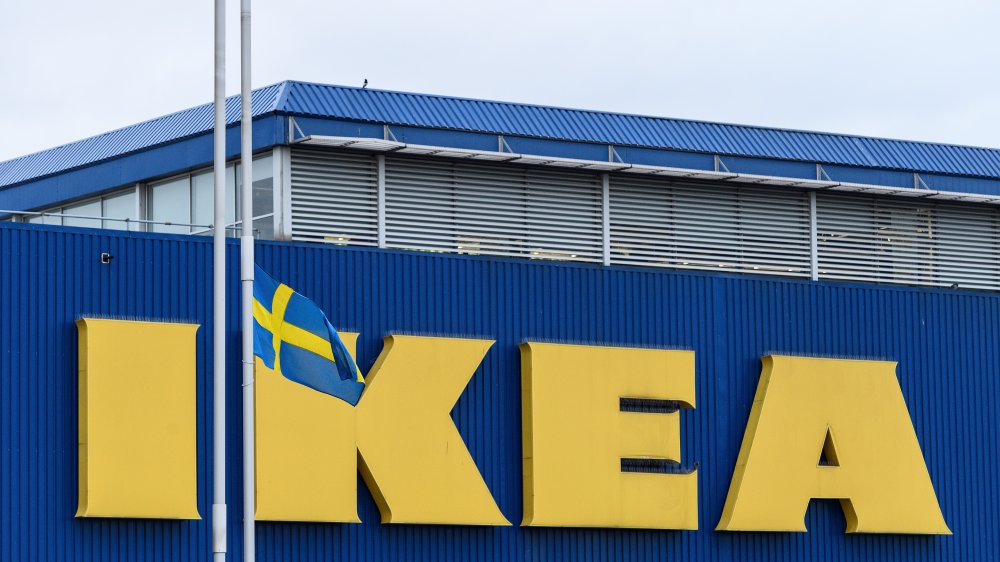 Leon Neal/Getty Images
There's nothing like a rags-to-riches story to inspire even the most jaded souls, and one such story is that of IKEA founder Ingvar Kamprad. The man who turned flat pack Scandinavian-designed furniture into a global phenomenon was born on a small farm called Elmtaryd, near the village of Agunnaryd in Smaland. That may not mean much to those of us who didn't grow up in Sweden, but to Swedes, the region was a symbol of the challenges that came with rural poverty. 
Kamprad was an enterprising soul and started early by selling matches when he was 6 (although The Guardian says his business skills started showing when he was 5), and at 10 he was on his bike selling Christmas decorations, fish, and pencils. IKEA was born when Kamprad was just 17, with seed money his father gave him for doing well at school (via Sweden.se). By 1947, he was selling furniture crafted by local manufacturers in Smaland, and by 1951, Kamprad had made his first million.
Ikea's founder has had his share of controversy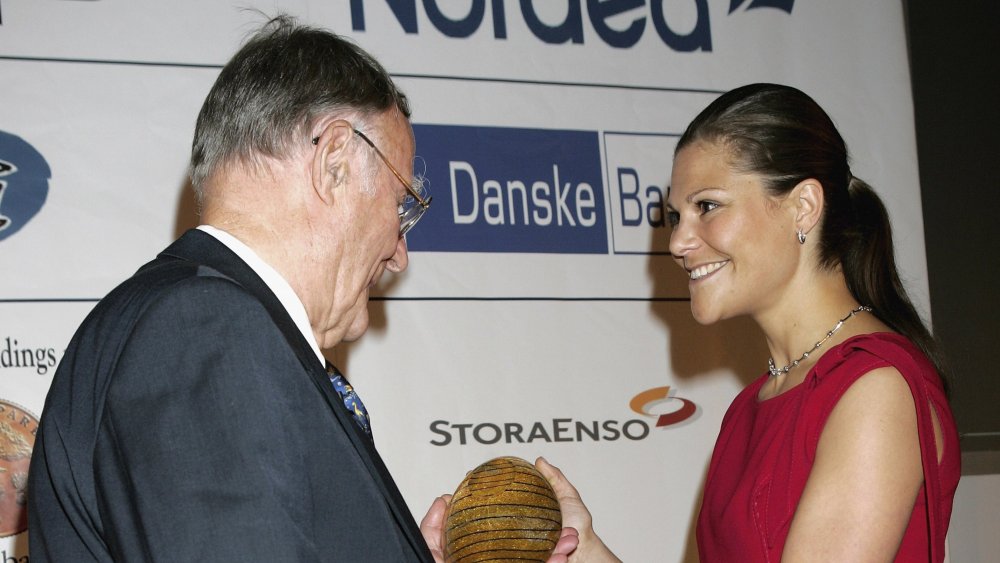 Chris Jackson/Getty Images
Kamprad was no stranger to controversy, and it is said his favorite line was, "Only those who are asleep make no mistake." 
He was known for undercutting his rivals — so much so, that producers and retailers boycotted the company, and he was banned from taking part in furniture fairs; his solution was to take production to Poland where costs were lower. The company was accused of plagiarism. And in 1994, the media asked him to come clean about his Nazi past. While Kamprad claimed he had no memory of being a paid-up member of the Nazi party, he had undeniably close ties with Sweden's fascist leader Per Engdahl for many years.
Kamprad was also a shrewd businessman. He left Sweden for Denmark in 1973 to avoid paying taxes; four years after that, he was living in Switzerland. His practices even launched an official EU investigation.
IKEA's founder lived a modest life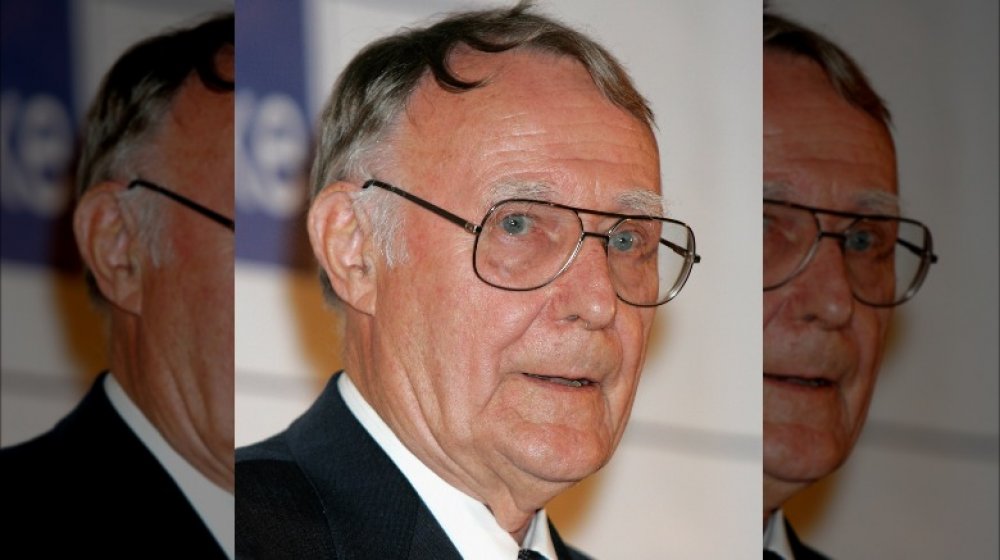 Chris Jackson/Getty Images
If the Bloomberg Billionaires Index lists your name because of your $58.7 billion fortune, we'd imagine that you might be the type to live the high life, with regular appearances in society magazines to show for it. But Ingvar Kamprad was a modest man. Before his death in 2018, Kamprad was known for driving around in his 1993 Volvo (when he wasn't cycling — a lifelong passion), as well as shopping in flea markets. He called his employees "co-workers," flew economy class, and stayed in cheap hotels. He even bought cheaper supermarket booze to restock his room's mini-bars. 
One acquaintance who had visited Kamprad's home in Switzerland told The Guardian, "He was so unassuming, you'd never guess at his wealth. The whole family, they are just not interested. There are no fancy cars or watches even. The company is the passion. And yes, he was a friendly person."