The Truth About Going To The Gym After Quarantine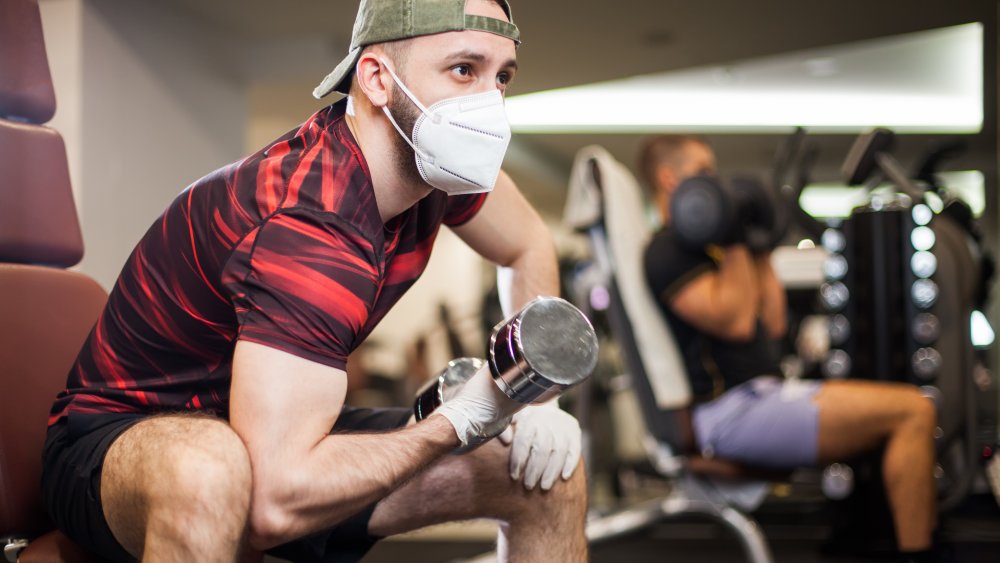 Shutterstock
It's been a loooooong time since you pumped out chest flys in a room full of sweating people, hasn't it? Our workout routines all came to a screeching halt when the coronavirus shut down gyms in March and April, forcing the gym rats among us to figure out how to finally use those resistance bands in our closet — or how to run a marathon's worth of laps around our backyards, like James Campbell in England (via The Washington Post).
But it just isn't the same as working out at your favorite fitness haunt, surrounded by other people getting their morning grind on. Redditor harry powell summed it up well: "What I miss mostly is the banter with the regulars, the 'hello' nods, the sense [of] camaraderie."
Now the moment of truth has arrived: Fitness centers across the country are finally opening their (freshly sanitized) doors. So what should you expect when you walk in? And should you actually go back?
New gym rules after quarantine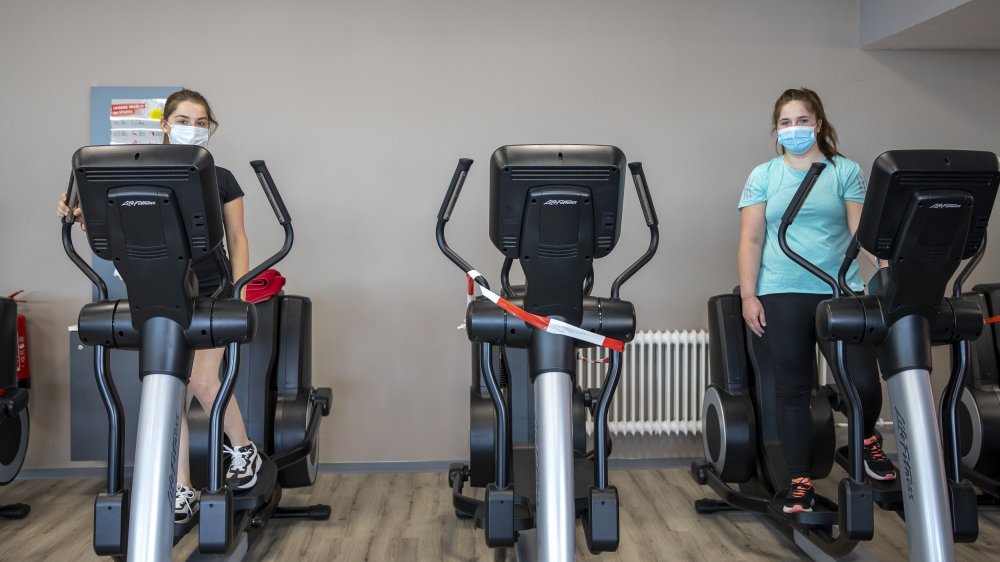 Tf-images/Getty Images
You should call your gym or fitness studio before you head back because lots of things have changed. You might need to reserve a spot in advance, or you might not be able to claim a machine at all. New recommendations place strict limits on occupancy, mandate people exercise at least 6 feet apart, and require gym staff to pop in and clean equipment after each use (via Mayo Clinic). Many gyms are also insisting that you wear a mask — something many people find very hard to do while exercising, according to USA Today.
For smaller format studios and gym classes, the changes may be even more dramatic. "When you do a group fitness class, you'll be assigned a number, and that number corresponds to a grid in the room, which will all be six feet apart from each other," Jim Rowley, the CEO of the fitness center Crunch, told Vice. "You'll work out in that grid, and then you'll clean up in that grid as well afterwards."
Even with all of these precautions – should you actually go back to your old workout routine?
While all of these safety measures can help prevent the spread of the virus, "people are going to have to understand and accept that there will be some risk," Deverick Anderson, a professor of medicine at Duke University, told the New York Times. That's because most gym equipment has a lot of surfaces people can grasp, making it very difficult to thoroughly clean everything.