Why Dave Mendoza From Alexa & Katie Looks So Familiar
If you've caught the popular show Alexa & Katie on Netflix, you might have found yourself wondering why one character in particular looks familiar. Eddie Shin plays Dave Mendoza, the father of one of the show's protagonists, Alexa, and there's a reason you've been wondering where you've seen him before.
Shin has been in dozens of shows and films, according to IMDb. His first credit was in 2001 in Flipping the Whale. That same year he was in two episodes of General Hospital as Stanley Mao, a med student, and began a multi-episode arc on Gilmore Girls as Henry Cho. This was followed by a lead role on the short-lived sitcom That '80s Show in 2002.
Other notable roles over the years include guest arcs on shows like NYPD Blue, Malcolm in the Middle, Pushing Daisies, Cavemen, Terminator: The Sarah Connor Chronicles, Ghost Whisperer, 2 Broke Girls, NCIS: Los Angeles, Agent Carter, Lucifer, Westworld, The Man in the High Castle, The Big Bang Theory, and American Housewife. Most of Shin's credits are in television, although he has had parts in films like Dumb and Dumber To, Twelve, Richard Peter Johnson, and Peppermint.
Dave Mendoza from Alexa & Katie seems like an average guy in real life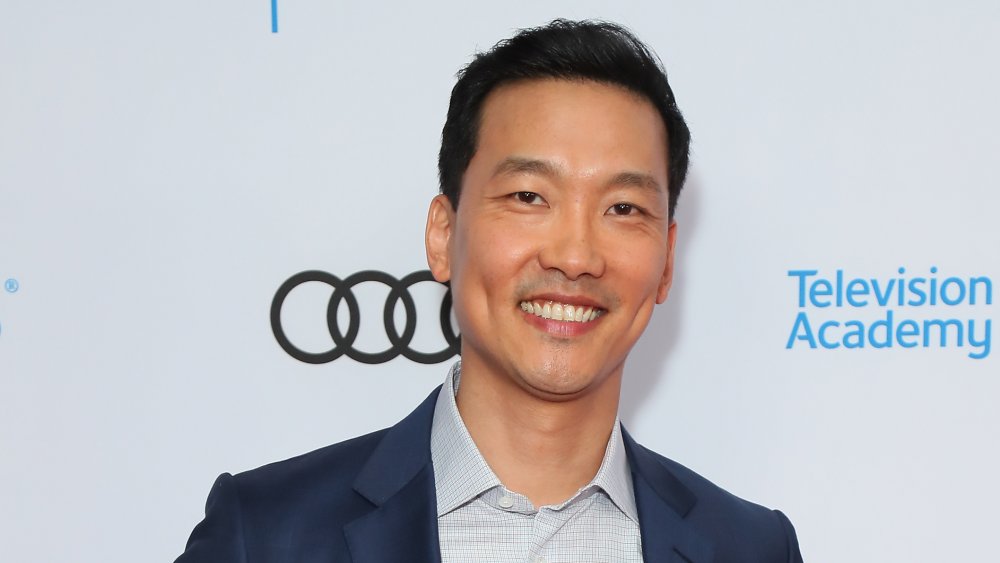 Leon Bennett/Getty Images
Shin's career has been long and prolific, but only a few of his appearances have been starring roles. On Alexa & Katie, he was really able to show his full range and prove himself as a versatile and skilled actor. Hopefully Shin will land another leading role now that Alexa & Katie has been cancelled. 
While you've probably caught a glimpse of Shin on one of the many productions he has appeared in over the years, one place you likely don't recognize him from is social media. Outside of his career, Shin seems to be a pretty normal guy, but not one who wants to share details of his personal life. He has active social media accounts, but don't expect any big insights to his life. On his Instagram bio, he calls himself a "rascal," "pretender," and "fool." He posts very few pictures, mostly sharing shots of himself at work. Shin also has a Twitter account, which consists mainly of shares from his IG.