Small Details You Missed In Always Be My Maybe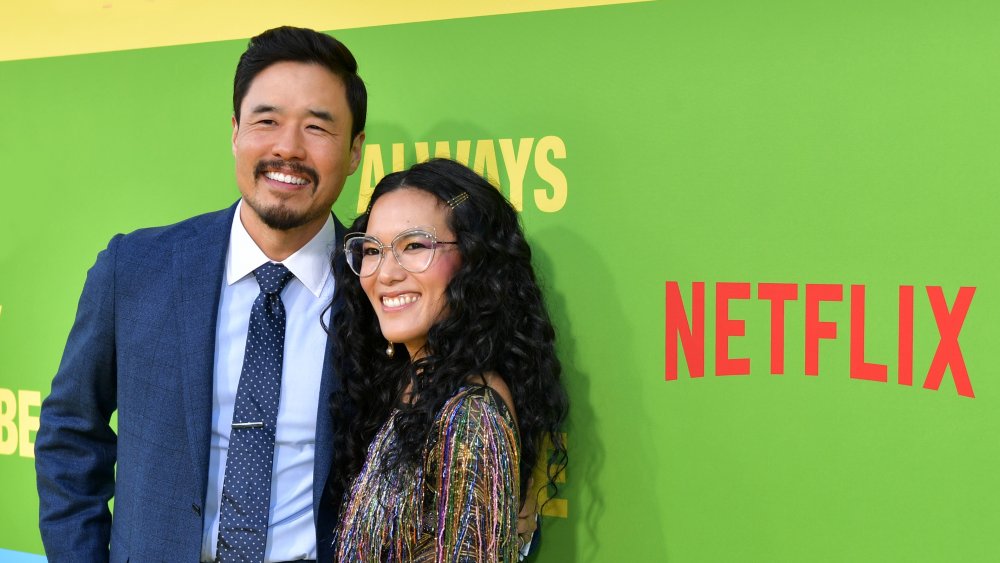 Emma Mcintyre/Getty Images
There's plenty to love about Always Be My Maybe, the Netflix rom-com with Randall Park and Ali Wong. The two play childhood friends Marcus Kim and Sasha Tran, who navigate a complicated friendship before they find their way back to each other. The movie also gives Sasha three Asian American love interests: Marcus; ex-boyfriend Brandon Choi played by Daniel Dae Kim; and Keanu Reeves who has a cameo playing an extreme comedic version of himself (via Hollywood Reporter).
Food is a huge part of Asian culture and plays a pivotal role in Always Be My Maybe. Marcus and Sasha bond over food (Sasha has to eat at Marcus's home all the time as a child because her parents are busy); and after 16 years apart, food brings them back together when Sasha returns to her home town of San Francisco to open a new restaurant. Vice points out that food is even used to highlight their differences, Marcus continues to enjoy the tastes of his childhood, while Sasha moves forward into the world of haute cuisine. Randall Park also tells Buzzfeed that "A lot of the Asian American aspects (like having the characters take their shoes off at home) just found their way into the script." 
So just how many other small things did we miss when we watched Always Be My Maybe the first time — or few times — around?
Parts of Always Be My Maybe were unscripted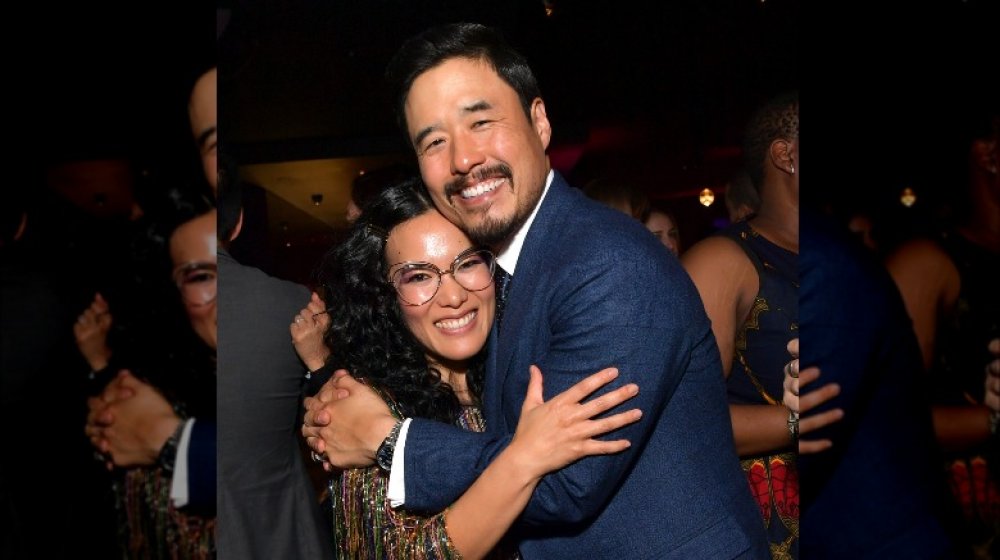 Emma Mcintyre/Getty Images
Randall Park and Ali Wong first became famous for comedy improv routines, so it wouldn't be a surprise to know that director Nahnatchka Khan allowed her leads to improvise in the movie too. In fact, as Park reveals to Buzzfeed, there were several moments that were off-script: "The scene after when we're teenagers and we've just had sex and we're just lying there, that scene was pretty much improvised. All the things we were saying about the banana or the parmesan was improvised ... there were a lot of other moments throughout the movie where we just played and the scenes made it into the movie. Nahnatchka let us play a lot."
Ali Wong's character was inspired by a real chef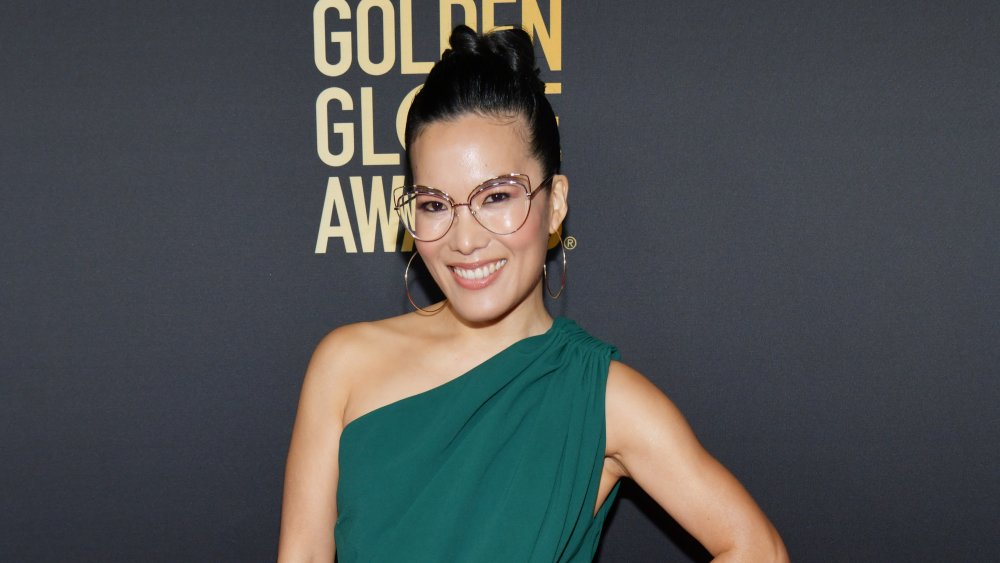 Rodin Eckenroth/Getty Images
If Ali Wong's take on a hardworking chef might seem familiar to you, it's because she drew inspiration from acclaimed Asian-American chef Niki Nakayama, who is behind the LA kaiseki restaurant N/Naka. Wong tells Hollywood Reporter that she is able to identify with the chef in many ways because, "she's a woman who, like me, works in a male-dominated field and only works at night, and it was when she really started doing her own thing that people paid attention, which was interesting to me: paving your own way and finding your voice takes risk and time and failure."
Nakayama was engaged as a food consultant and helped create the spoof of high-concept cuisine. Nakayama's influence is seen in a $1,600 joke menu that includes clear asparagus soup extracted by centrifuge; venison served while listening to the sounds of deer through earphones; and a dish of black ink pasta with black mussels and black bread, served on a black plate. The chef told Hollywood Reporter, "It's making fun of the culinary world on one level but paying homage to its creativity on another."
The movie delves into Asian American issues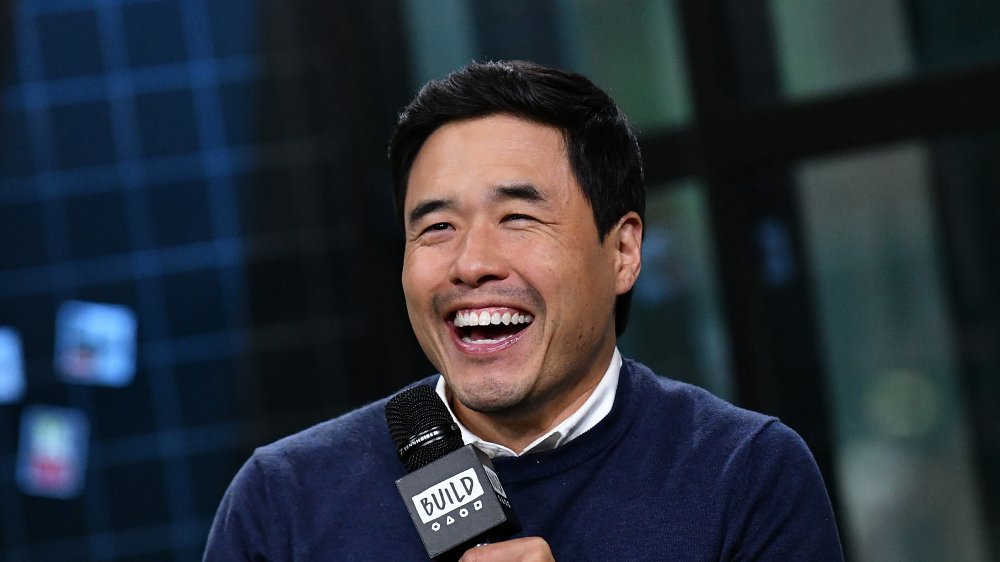 Slaven Vlasic/Getty Images
Randall Park's character Marcus may have failure-to-launch issues, but he may also not be the slouch everyone assumes he is. Movie fans say that Marcus's band name, Hello Peril, is a reference to "yellow peril" — a term used in the 1800s to try to justify Europe's colonization of China. In fact, one eagle-eyed fan, Julie Chen, tweeted: "I want a Hello Peril shirt. It's in reference to Yellow Peril, which was a term referencing the widespread propaganda making people scared of Asian people/immigrants invading Western culture and society" (via SF Gate). And during Marcus' first red carpet appearance with Sasha, he's seen wearing a "Stay Angry" T-shirt, which might have triggered a few LOLS, but it also triggered a few thoughts. The shirt and the catchphrase are tied to the Angry Asian Man blog, which Indiewire says has become a voice of Asian pride and political awareness within the community. Randall Park is friends with blog's writer, Phil Yu.