The Real Reason You'll Never See Queen Elizabeth And Prince Philip Hold Hands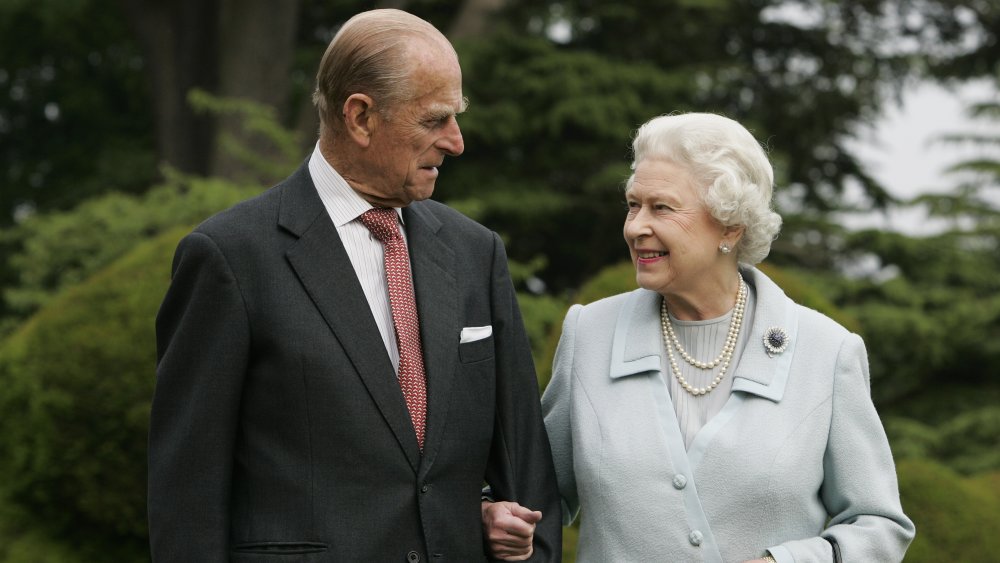 Tim Graham/Getty Images
Queen Elizabeth and Prince Philip have been married for over 70 years, having tied the knot at Westminster Abbey all the way back in 1947. Thirty years later, per Express, the Queen said of her lifelong companion: "He has, quite simply, been my strength and stay all these years." But though they're clearly besotted with each other, even after so many decades together, the royal couple is rarely photographed holding hands in public.
Is it simply a case of the older generation preferring to keep certain things behind closed doors? Or is it the infamously strict royal protocol in full force? Gyles Brandreth, who wrote Portrait of a Marriage about the Queen and Prince Philip and was given unprecedented access to them, suggested the biggest difference between Princes Charles and Philip is that the latter is a pragmatist rather than a romantic. Could this be the reason why he doesn't hold his wife's hand in public?
Queen Elizabeth and Prince Philip are from a more formal generation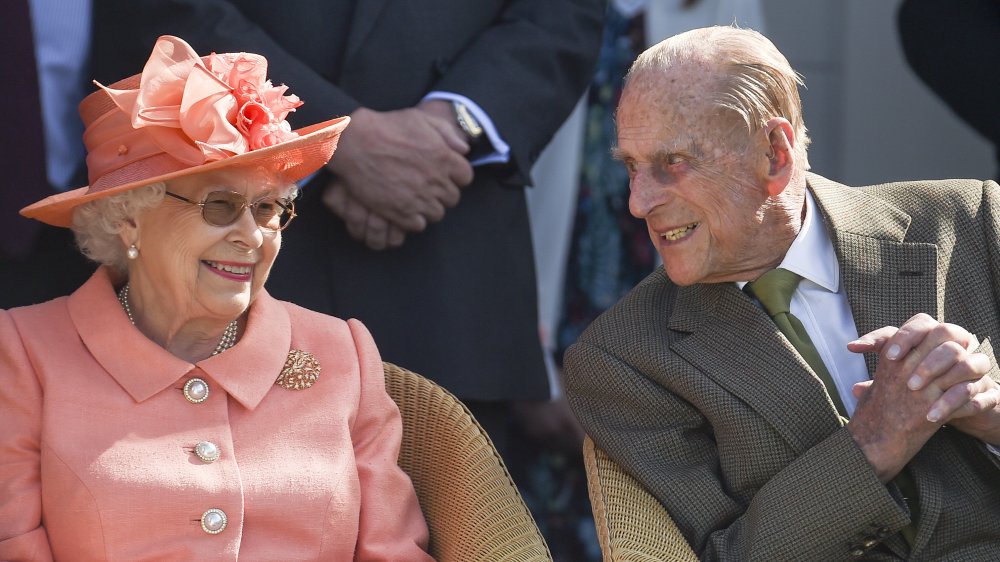 Antony Jones/Getty Images
There's really nothing untoward about the royal couple not holding hands, as they've been spotted staring lovingly at each other and sharing a laugh countless times over the years. However, Brandreth advises that they wouldn't typically be seen engaging in even a mild PDA due to the "stoic values" of their generation. And, as noted by People, Prince Philip is fully aware he's not the touchy-feely sort, admitting to Brandreth, "Because I don't see things as a romantic would, I'm unfeeling." However, the Queen's husband is also "never-failingly supportive," according to the biographer, and he clearly shows he cares regardless of his inherent pragmatism.
If you were to spot them getting a bit affectionate, it would be only on very special occasions, such as the State Opening of Parliament in May 2015, where Queen Elizabeth and Prince Philip were spotted holding hands. Even then, the gesture might seem less romantic than how most couples typically hold hands. Patti Wood, author of SNAP: Making the Most of First Impressions, Body Language, and Charisma, explained to Business Insider: "It's more formal than interlocking fingers, but it's unique to them. It's their way of reassurance and comfort."