The Truth About Queen Elizabeth's Only Nail Polish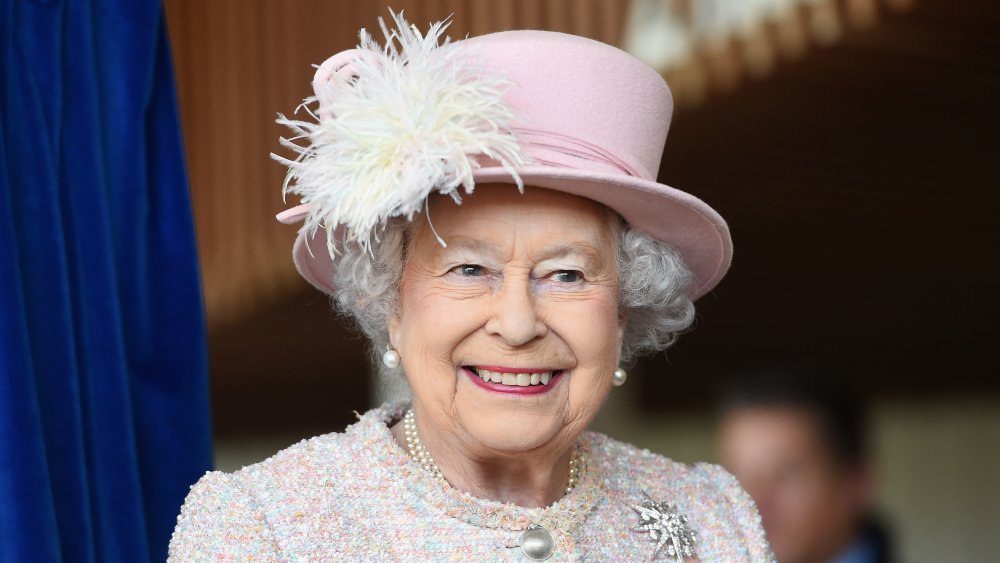 Stuart C. Wilson/Getty Images
Queen Elizabeth lives an insanely lavish life. She resides in a palace, has a second palace in case she gets bored, is waited on by a whole staff of loyal employees, and could happily luxuriate in her own opulence for the rest of her days should she choose to do so. The royal matriarch also adheres to a strict protocol, however, that forbids her and the rest of the family from doing, wearing, or saying anything that might upset their standing in British society.
Queen Elizabeth is fond of a jaunty hat but her styling is otherwise prim and proper, with delicate pearl earrings and low-key make-up. It's safe to say that the matriarch has a signature style and she sticks to it, whether it's her omnipresent Launer handbags or her delicate, almost nude nail polish. Although the Queen most likely has access to the best designers in the world, it's worth noting that her nail polish of choice is easily affordable and obtainable, too. You might even be wearing it yourself right now.
Queen Elizabeth's go-to nail polish is a steal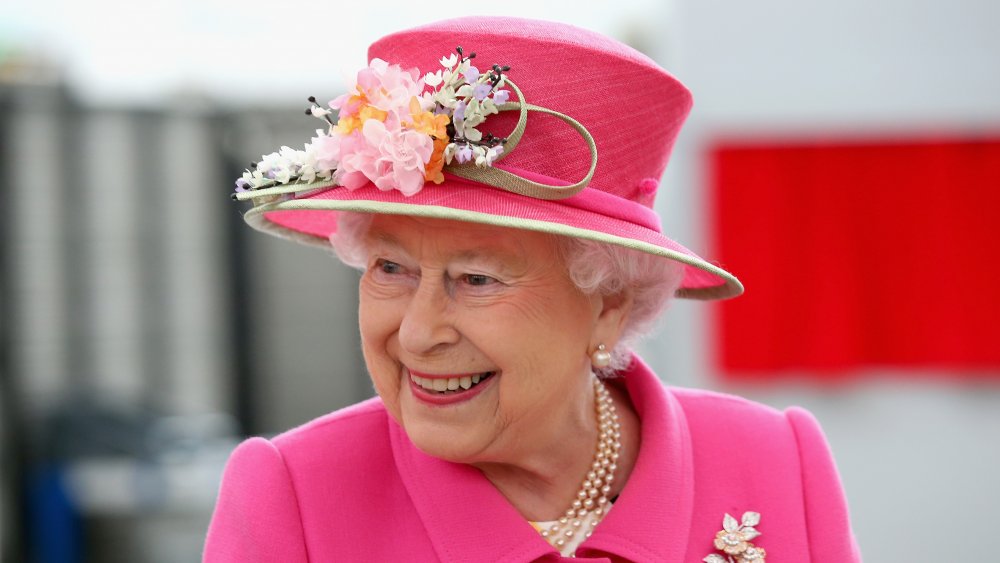 Chris Jackson/Getty Images
Her Royal Highness opts for Essie's iconic Ballet Slippers, according to Essie's official site. It's a subtly pink, near-nude shade that Racked says is also favored by blushing brides and fashionistas alike. Essie notes the Queen made her love of the shade known all the way back in 1989, meaning she's probably received quite a few complimentary bottles in the decades since. Her hairdresser reportedly reached out to advise that Ballet Slippers was the only shade HRH would wear and it seems she hasn't looked back since. The choice makes sense, considering the shade goes with just about anything and doesn't show through the Queen's signature white gloves, so therefore won't be distracting when she's greeting dignitaries, for example.
It's also worth noting that the shade is Kate Middleton's go-to, according to InStyle, so it's arguably a royal staple (maybe the Queen introduced Middleton to it?). And, if you're looking to emulate this chic look, it's worth noting Ballet Slippers will only set you back $9 a bottle. Celebrity manicurist Emi Kudo told Glamour, "Ballet Slippers has less pink than similar polishes, so it's better-suited for high fashion and couture styles. It never fights with any outfit."