The Real Reason Karen Laine Doesn't Want To Be Called A House Flipper
Karen Laine — alongside Mina Starsiak-Hawk, her daughter and business partner in their home renovation company, Two Chicks and a Hammer – has put her own spin on home renovation. Fans wondering what her retirement means for the future of Good Bones can rest easy, as Starsiak-Hawk confirmed in an interview with Pop Culture that Laine is still very much a part of their business and the show, even if she's taking a well-deserved step back from the day to day.
Good Bones seeks not just to revolutionize a male-dominated industry but to mark the duo's hometown of Indianapolis as a hot-spot for anybody looking to flip houses themselves, or even to simply purchase a great property for their own use. However, Starsiak-Hawk and Laine don't see themselves as mere house flippers. The way these ladies look at things, they're providing a necessary service for their beloved hometown and its denizens first and foremost.  
Karen Laine is focused on rehabilitating neighborhoods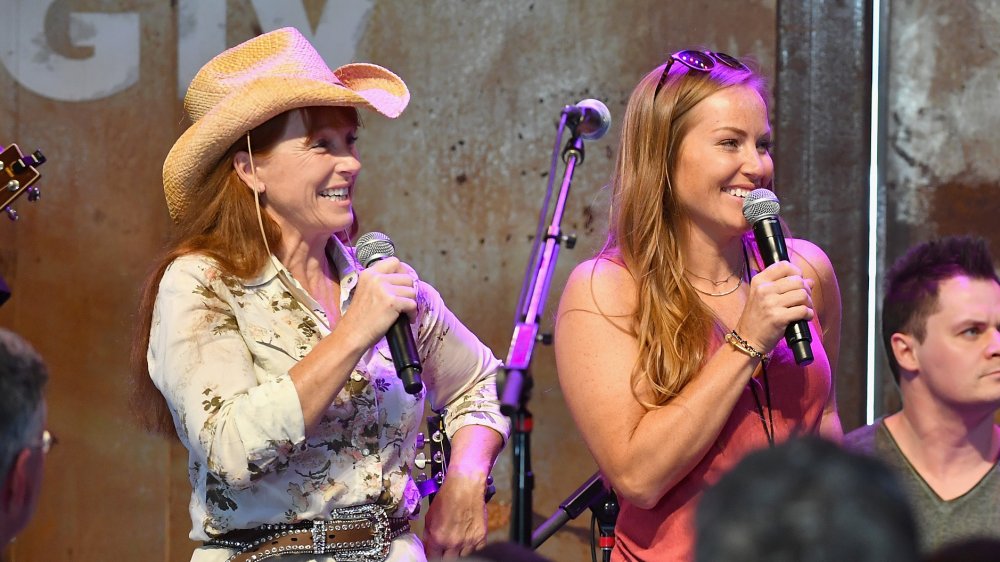 Jason Davis/Getty Images
As the mother-daughter duo told Indiana University, where they both attended college, in an interview, house flipping isn't their game. "We've never flipped a house. That's not what we do," Laine stated definitively. Instead, the Good Bones star argued, "We are rehabilitating a neighborhood one house at a time."
The Two Chicks and a Hammer co-founder explained that they first purchase the one property on a block nobody wants. Then, they make it over to be the best it can possibly be. "If we can do that to a couple of houses on a block, we've really made a difference," she reasoned.
As Starsiak noted, it makes business sense too. "We eventually create our own comps," she said. "Even though people are willing to pay $200,000 for a house, there aren't comps in some of these neighborhoods to support that."
Flipping houses doesn't interest Karen Laine
Discussing what she does with houses in an interview with IndyStar, Laine argued, "We truly are rehabbing neighborhoods," rather than just cynically flipping individual properties for a profit. The Good Bones star sees flipping as an entirely different process. She explained, "If we were flipping, we wouldn't strip down to studs, install new electrical, new HVAC, new plumbing or whatever else needs to be done."
Instead, as Laine explains it, "This is rehab," joking, "These houses need a good 12-step program." In keeping with the ladies' desire to make Indianapolis and its talented residents the focus of their show, their intention is to renovate neighborhoods for the benefit of everybody else rather than renovating properties purely for money — something that, again, makes them stand out from many others in the business.