Here's Why You Should Start Using Solid Shampoo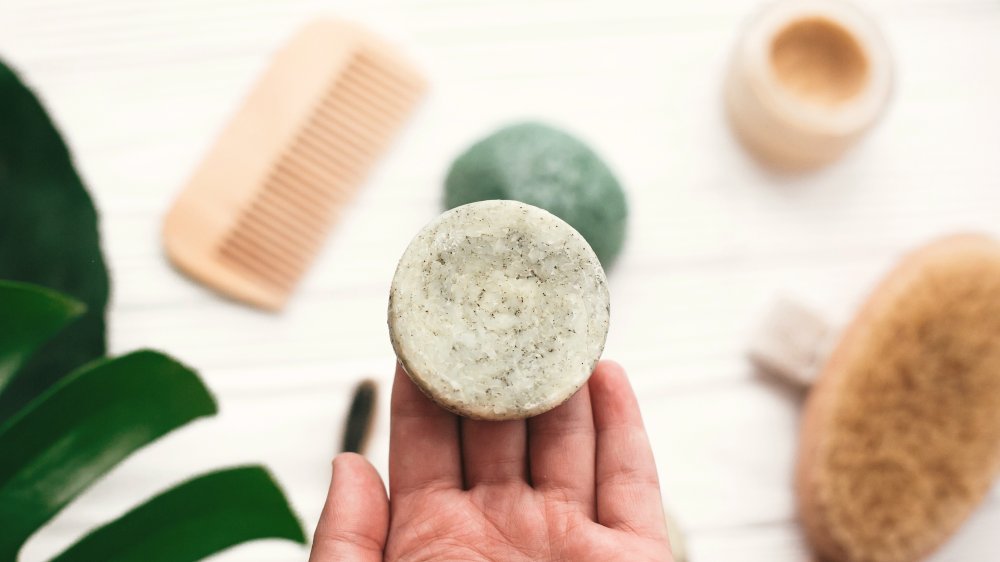 Shutterstock
The beauty industry is sometimes no friend of the environment, and a shampoo bar, or solid shampoo, is its latest attempt to combat the damaging effects it's had over the past century. As Elle advises, shampoo bars are precisely what they sound like; bars you wash your hair with, similar to how you use soap on your body. Aside from cutting back on plastic packaging, these bars will outlast a couple of bottles of your favorite shampoo, because you can use them for up to 80 washes.
Better yet, they're made with all-natural ingredients, so there are no scary chemicals attacking or potentially wrecking your hair. They're also environmentally friendly, so you can feel safe in the knowledge that you're doing some good for the world, as well as your own head. If you're still concerned about letting go of something you've been using your whole life, however, there are several major pros to consider before making the switch.
Solid shampoo could reinvigorate your hair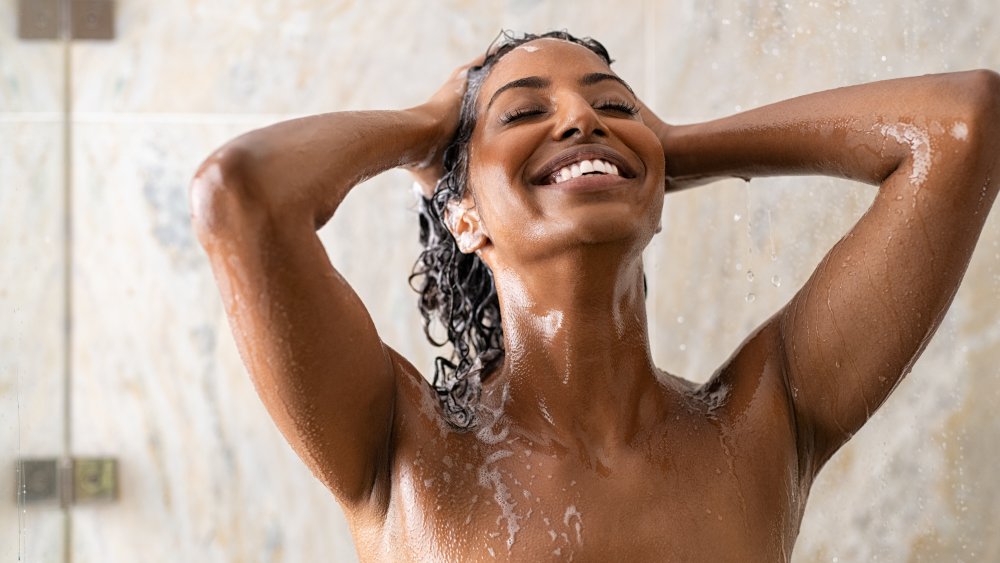 Shutterstock
As Stylecaster notes, shampoo bars are great for camping and vacations because they're easy to pack, are no issue at TSA screenings, and, naturally because they're solid, won't leak all over your stuff if it gets tossed around in transit. If you're curious but not sure what to expect, Brianne West, product formulator of Ethique, advises simply, "A good solid shampoo should do what a good liquid does — leave you with body and shine, without either drying the hair out or adding too much buildup."
It's worth noting there's also the potential, with solid shampoo, to return your hair to its previous glory, as it strips away all residues, leaving locks shiny, thick, and healthy once again. As Jamyla Bennu, creator and Grand Mixtress of Oyin Handmade, also notes, "Shampoo bars do not strip hair in the same way as detergent-based shampoos can, [so] you will notice a difference in the way your wet hair feels after washing [too]."
Shampoo bars are kinder to your hair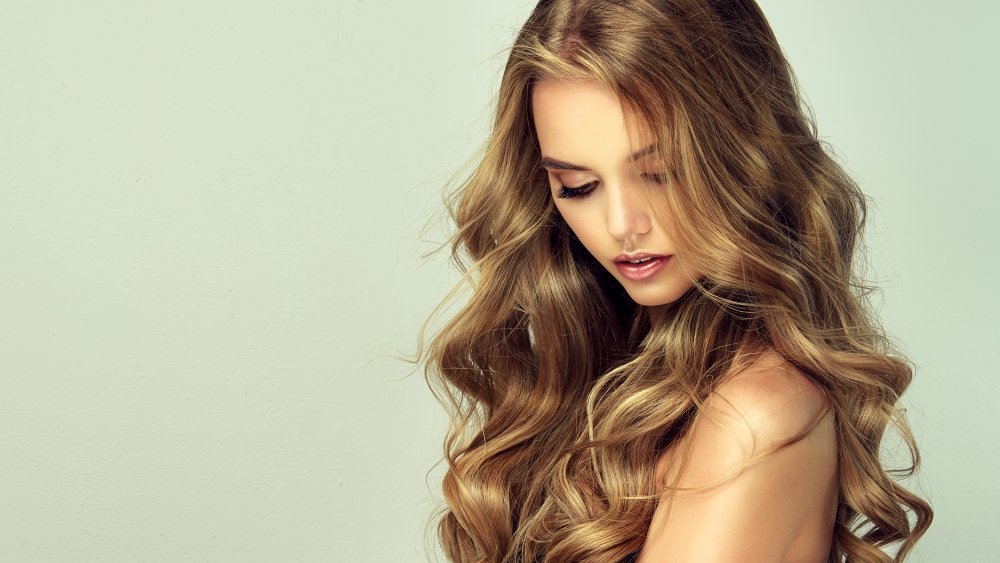 Shutterstock
Shampoo bars aren't made with the additives and chemicals contained in traditional shampoos, like those nasty sulfates that strip your color, so they're safer to use overall. As Bennu told Stylecaster, solid shampoo won't strip hair of its essential moisture either. It's simply kinder on hair and won't leave it dry in the same manner bottled shampoo does. You may even find yourself foregoing conditioner after your hair adjusts to being washed with a bar, because it feels so good.
Grace Mahoney, owner of Blushing Brides, advised that you can choose between cold-processed bars (loaded with natural oils and super-conditioning), glycerine-based bars (gentler and PH-balanced but may not be as clarifying), and solid surfactant bars (PH-balanced but a bit too clarifying). It may take a while to figure out what works best for you, but it's a safe bet your hair will thank you in the end.