The Truth About Heather Locklear's Fiance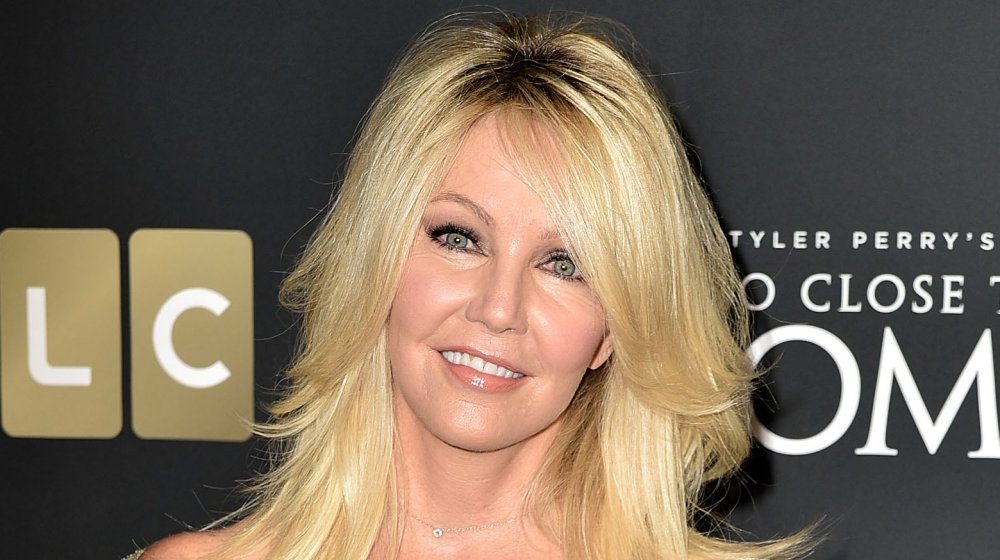 Marc Flores/Getty Images
Heather Locklear is engaged! Locklear's rep, Cece Yorke, confirmed the happy news to USA Today after the Daily Mail published pictures of Locklear running errands while wearing a diamond ring on her left ring finger. The couple have been engaged since April.
Locklear and her fiancé, Chris Heisser, have a long history. The pair were high school sweethearts and rekindled their romance a few years ago. In 2017, Locklear posted a picture of herself with Heisser on Instagram. "My favorite person on earth. 40 years later," she wrote in the caption.
According to The Sun, Heisser is a former motocross racer and is now employed as a contractor. The couple have kept details about their relationship pretty quiet, but we do know that Locklear's family approves of their engagement. "They are really happy together," a family friend told People. "Her family, her parents, her siblings, and her daughter are all supporting her and excited for her."
This won't be Heather Locklear's first marriage
Locklear and Heisser have had a lot of ups and downs since they first fell for each other in high school. Per Us Weekly, the couple split up in early 2019, but they seem to be doing much better now.
Locklear has been married before. The Melrose Place actress was first married to Tommy Lee from 1986 to 1993. From 1994 to 2007, she was married to Richie Sambora. Sambora and Locklear had one child together, a daughter named Ava. Locklear was also briefly engaged in 2011 to Jack Wagner.
While Locklear has struggled with sobriety and mental health for years (per Newsweek), she seems to be in a good place now. The news of Locklear's engagement comes at the end of a long year for the actress, who announced in April on Instagram that she is now one year sober.