The 1-Ingredient Ice Cream You Need In Your Life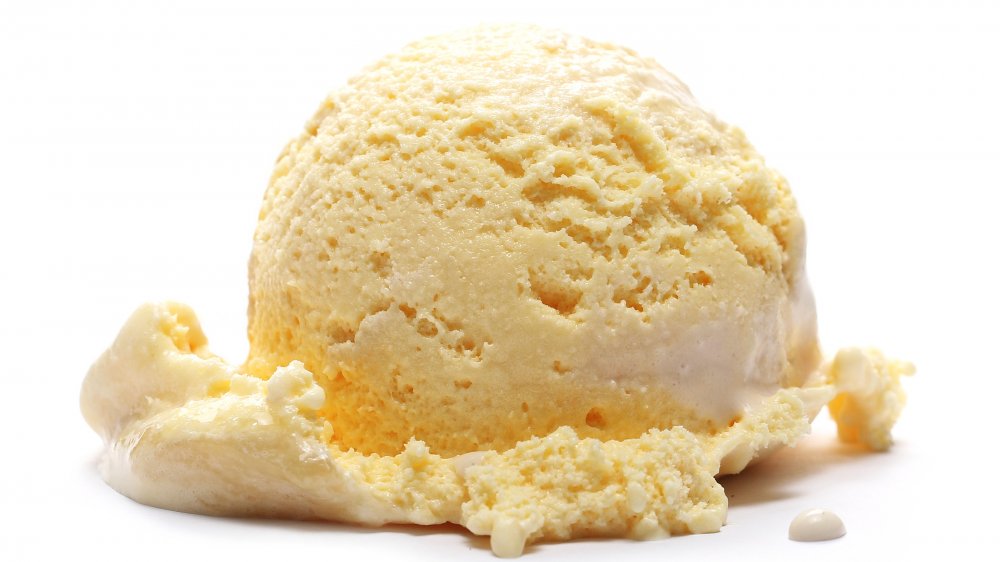 Shutterstock
If you have a sweet tooth, dessert is probably your favorite part of any meal. Unfortunately, it's also usually the least nutritious part, since it's loaded with fat, sugar, and carbs. But what if we said you had the option to indulge your desire for dessert and have it be healthy — or at least healthier?
A banana-based ice cream, also called a nice cream (per Fit Foodie Finds), might be the best low-calorie, potentially vegan-friendly dessert you could make. It involves using between two to four frozen bananas — depending on the size of your fruit — and then mixing them in a blender or food processor with a bit of liquid (almond milk if you're vegan, regular cow's milk if you're not) to create a nearly all-fruit dessert. The best part? Nice cream perfectly mimics real ice cream with its thick and creamy consistency (via Simple Vegan Blog).
This 1-ingredient ice cream is versatile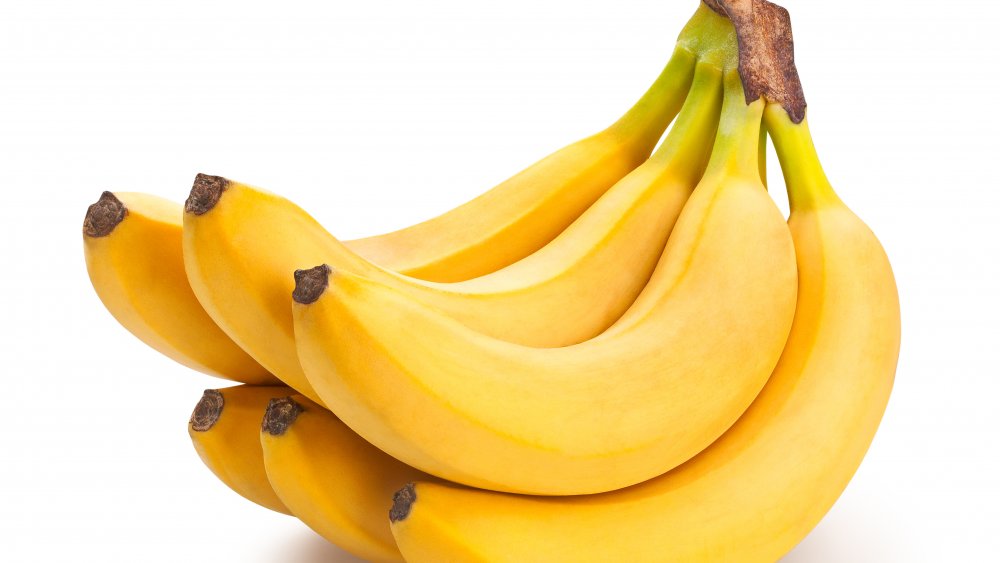 Shutterstock
If the simplicity of a one-ingredient banana nice cream makes you think the dessert is a one-trick pony, think again. If you enjoy a more soft-serve consistency, enjoy the treat as soon as it's been blended. If you want a firmer, more traditional frozen treat, freeze the blended nice cream in an airtight container for at least two hours before scooping and serving (via New York Times). And, like regular ice cream, this new treat is customizable with additions like other frozen fruit, maple syrup, or nuts (depending on how healthy you want to be!).
We may be accustomed to enjoying bananas in our desserts, since we throw them into cake and cookies, but nice cream takes our dessert banana to whole new level. Plus, it gives us a moment to appreciate one of the best, yet sometimes overlooked, fruits in our basket. Not only can bananas help you sleep better and help give you beautiful skin, they pack a healthy punch: One medium-sized banana has 110 calories, no fat, 1 gram of protein, 28 grams of carbs, 15 grams of sugar, 3 grams of fiber, and 450 grams of potassium (via Harvard's School of Public Health). All good reasons to try whipping up a batch of banana-rich nice cream.