Inside Tina Fey And Jimmy Fallon's Relationship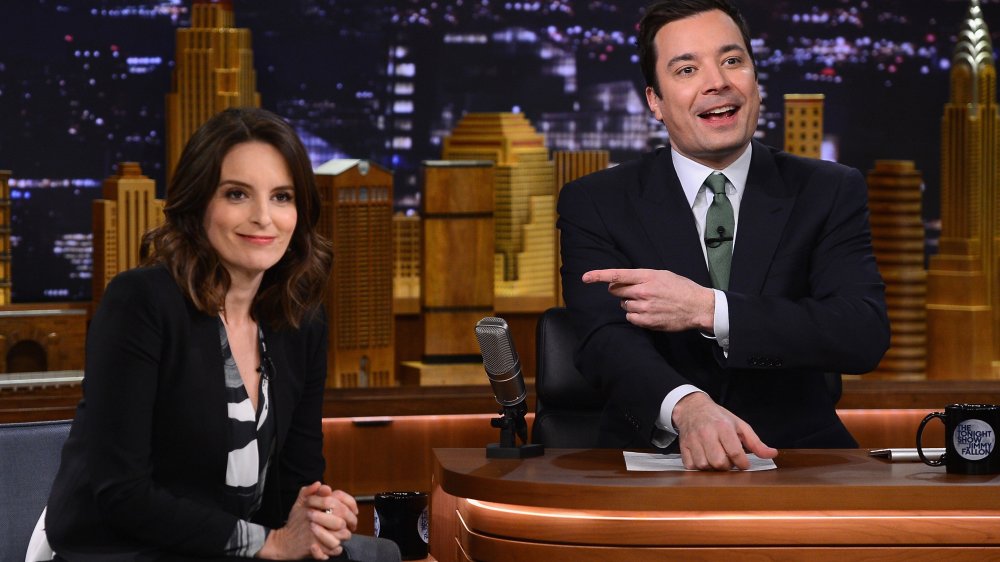 Theo Wargo/nbc/Getty Images
Tina Fey and Jimmy Fallon are one of the most beloved duos in Saturday Night Live history, matched only by Fey and her long-time BFF Amy Poehler, whose irresistible connection powered them through awards shows hosting duties and even saw the two ladies teaming up as siblings in hit movie Sisters. Still, there's no denying Fey and Fallon have amazing chemistry, so much so that their bickering is often more like that of a husband and wife than longtime pals.
The iconic duo, best-known for hosting "Weekend Update" together on the legendary sketch show where they both got their starts, are so comfortable in their relationship that they even pretend to hate each other. Last year, when Fallon was celebrating his fifth anniversary hosting The Tonight Show, Fey was caught in some hilarious, "behind-the-scenes" footage telling her comedian buddy, "You're a terrible person," (via People).
Tina Fey has Jimmy Fallon's back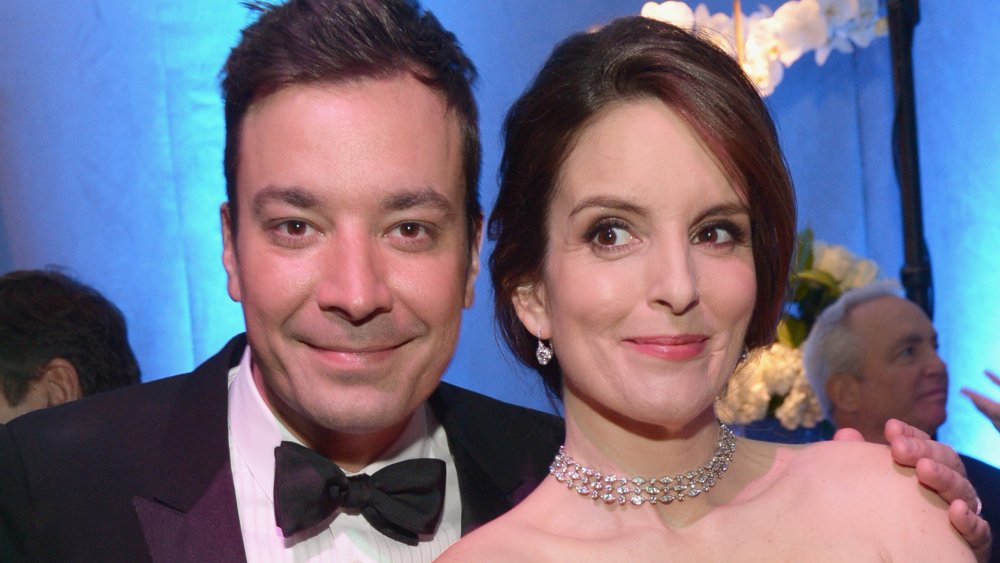 Jason Kempin/Getty Images
It's safe to say, though, that they really do love each other in real life. Fey even gave Fallon dating advice while they were both still working at SNL. As he told Elle, "I was dating some girl who was, I guess, a model-type person. And Tina was like, 'This is what you're doing? This is so sad.'" It seems Fey is all about protecting her buddy's interests, as she even defended his controversial interview with President Trump after Fallon came under fire for going soft on the country's leader.
The Hollywood Reporter noted that Fey made it clear Fallon wasn't to blame for the reaction to his interview with the president, arguing, "I really felt for Jimmy when people were so angry. It's not Jimmy who peed in that punch bowl, it's not Jimmy who created this horrible world that we're currently living in." The duo later stopped by Weekend Update to poke fun at the whole situation to hilarious effect. 
Jimmy hopes his daughters grow up to be like Tina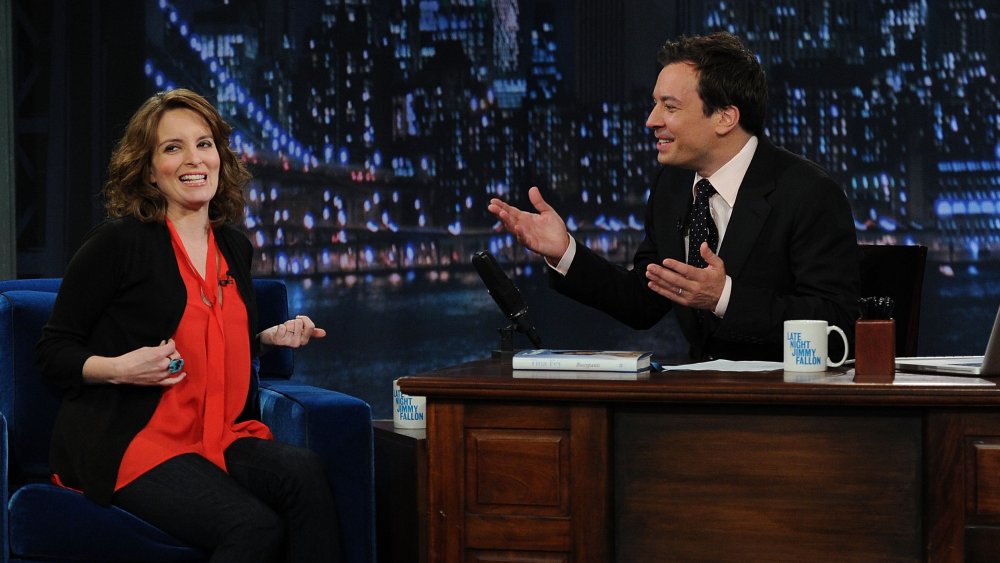 Jason Kempin/Getty Images
The feeling is clearly mutual, as Fallon took the opportunity during one of Fey's appearances on The Tonight Show to share how much he loves her. "If you're lucky throughout your life [you] get to meet and spend time with a few people who really change you for the better. Lucky for me, you're one of those people," he began, acknowledging how hard Fey worked to make it in the industry. "I have two daughters, and my hope for them is that they grow up to be leaders like you and that they'll be as fearless and confident in their strengths as you are," Fallon told her.
They've certainly put the time in, meeting back in the 90s on SNL. They became co-anchors of "Weekend Update" in 2000, with head honcho Lorne Michaels telling Entertainment Weekly at the time, "There was something to the sound of 'Fallon and Fey.'" Twenty years later, he's been proven absolutely right.