The Reason Barack Obama's Gift To Queen Elizabeth Made Her Cry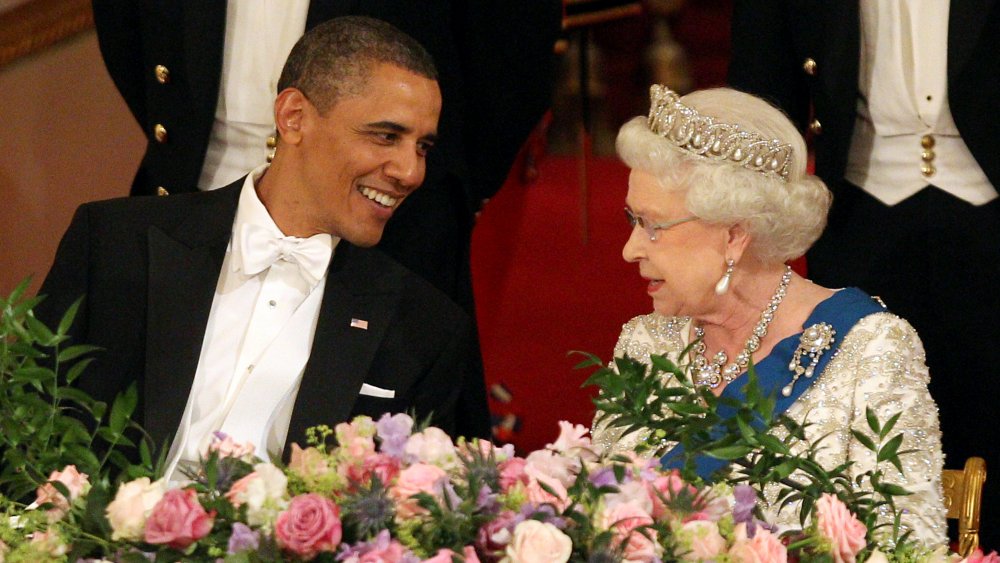 Wpa Pool/Getty Images
In many ways, royals are just like the rest of us. They, too, enjoy receiving presents, and may shed a tear or two if gifted with the perfect one. Even Queen Elizabeth has been known to cry upon receiving a present, according to Capricia Penavic Marshall. Marshall served as chief of protocol during Barack Obama's presidency.
"My job was to elevate our diplomatic engagements when the leaders of my country were working with others at the very highest levels," Marshall explained to People. "They were trying to navigate their foreign policy differences and come to some sort of agreement.
Marshall, who is the author of the recently released book Protocol: The Power of Diplomacy and How to Make It Work for You. recounted to the outlet the story of a particularly thoughtful present Obama gave the royal during his time in office that ended up making the stoic royal cry.
Barack Obama gave Queen Elizabeth an incredibly thoughtful present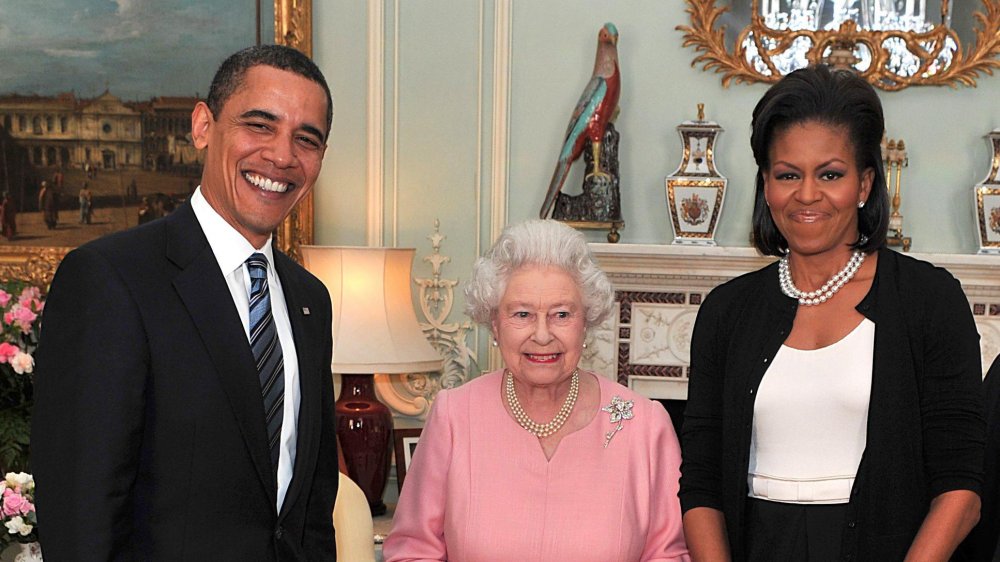 Anwar Hussein/Getty Images
As Marshall explained, the former president and his wife, Michelle Obama, are "so, so very fond of [Queen Elizabeth]" and wanted to give her a truly special present after a delegation luncheon in 2011.
Marshall and her team learned that the queen "had a cherished relationship with her father" and that she collects things that remind her of him. They assembled a collection of mementos from King George VI's last visit to the United States and put them into a leather portfolio. Some of the treasures included invitations and notes from the royal's time in the U.S.
Queen Elizabeth was touched by the kind and thoughtful gesture. "When she walked over and she's flipping and looking through the pages, I'm looking at her and I'm like, 'Oh, goodness, I hope that she likes it,'" said Marshall. "And I want to say that I saw a little glisten of a tear in her eye after she paged through it a bit. She looked to the president said, 'Thank you so very much for this.'"