Here's What Really Happens To Your Hair When You Use The Maximum Hydration Method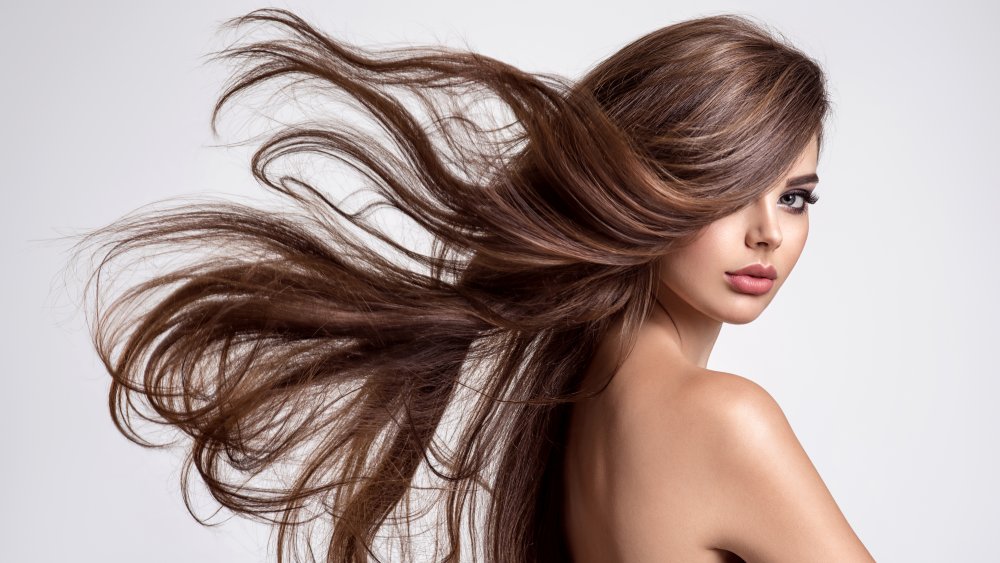 Shutterstock
Beautifully luscious locks can be hard to achieve, especially if your daily routine consists of washing your hair, applying an arsenal of products, and lots of blow drying. The combination of these techniques can do some serious damage to your tresses, leaving it feeling dry or brittle. If you're having this issue, employing the maximum hydration method could be your ticket to a fabulous head of natural hair.
According to L'Oreal Paris, this approach helps to provide your hair with the maximum level of moisture by using a five-step process that includes a cleanse, co-wash, bentonite clay rinse, leave-in conditioner, and gel. The system is meant to strengthen your hair, so it will look incredible for months. It's also worth noting this tactic is best used on hair with low porosity, which means your hair doesn't soak up water well and takes a long time to dry (also via L'Oreal Paris). So if you're struggling with this type of hair and want to try the maximum hydration method, here's what you need to know.
How to use the maximum hydration method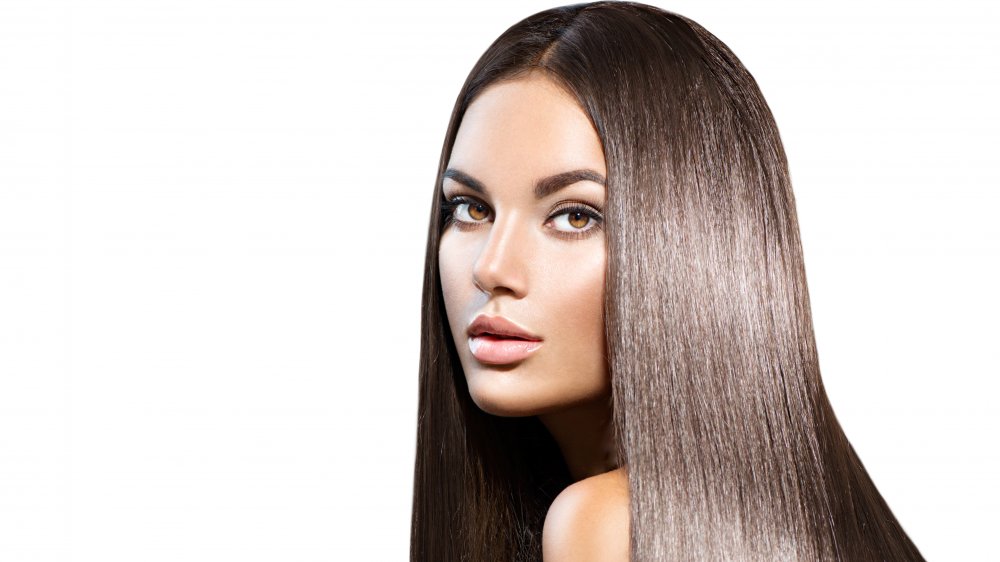 Shutterstock
The first step involves using the cherry lola treatment, which provides much needed nutrients to your mane (via Byrdie). Basically, it's a mixture you whip up using yogurt and amino acids, and apply to your hair. Then, you'll need to clarify your hair with a baking soda or apple cider vinegar rinse to remove any residue. This is the cleanse. The next phase is applying a co-wash, which is a product specially formulated to condition without stripping hair of its natural oils. Next up, the bentonite clay rinse that will help to define your tresses. Lastly, to lock in all that added moisture, apply a leave-in conditioner evenly to strands and use a gel to style your hair just the way you like it.
If this process seems too much, don't worry, it's not recommended you do it daily. Byrdie suggests weekly for the cherry lola treatment and biweekly for the remaining steps. Using this method every day actually can do more harm than good. According to Medical News Today, while moisturized hair is less likely to break or look frizzy, too much moisture can make hair look greasy and limp. Nobody wants that! So if you want your hair to look in peak condition, moderation is key.