The Real Reason Women Drink Tea To Help Boost Fertility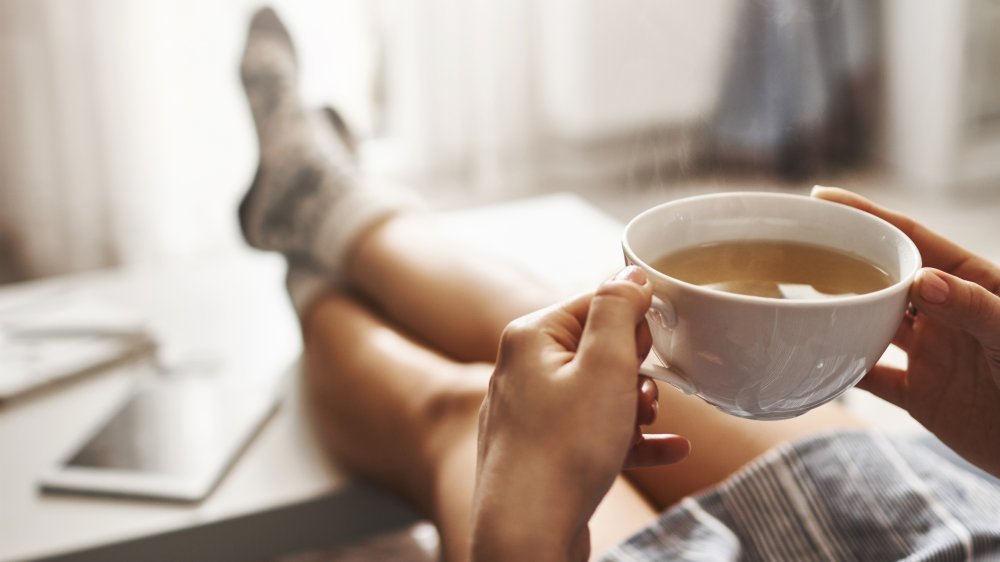 Shutterstock
For some couples, getting pregnant is as simple as tossing aside the birth control and seeing what happens. For others, it's not so easy. You may start taking your temperature every morning to see whether you're ovulating, propping your hips up on pillows after a baby-making session, and asking the dad-to-be to wear loose underwear. And if those measures aren't working, fertility specialists and procedures like in vitro fertilization may be next on the list.
Alternative medicine is one option some couples will explore instead of seeking out medical intervention or even at the same time as traditional medical fertility treatments. This term may make you think of complicated rituals like acupuncture — really? more needles when you're getting those IVF injections? — but it also includes simple practices like yoga, massage and taking supplements (via Extend Fertility). Supplements aren't just those giant tablets you swallow that make your pee turn bright yellow; they can also include teas, which is why so many moms-to-be can be seen sipping a cuppa.
The teas that may enhance fertility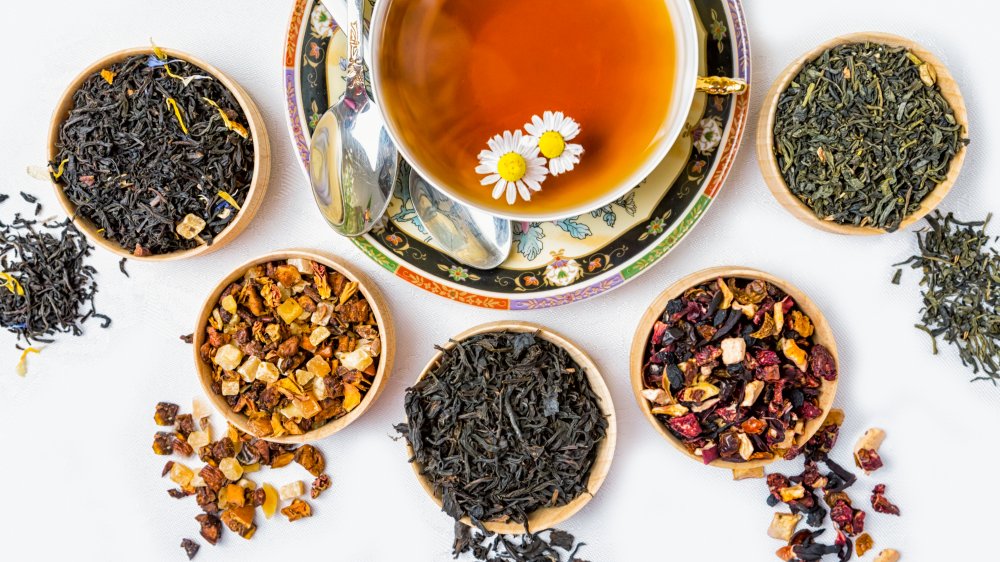 Shutterstock
So which type of tea should you start drinking if you're yearning to hear the pitter-patter of little feet? One of the most popular herbs for fertility is raspberry leaf, which has been used for centuries for its purported ability to prepare the body for ovulation and balances hormones (via Naturna). If you're not a fruity tea drinker, don't worry — the tea doesn't actually taste like raspberries. Whether this tea will actually result in a positive pregnancy test hasn't been documented by traditional medicine, and you always should check with your doctor before trying any fertility method. The good news is that this herb is rich in vitamins A, C and E, plus iron, calcium, magnesium, manganese, and potassium — all things your body needs, especially if it's soon going to be growing a baby (via Fertility Harbor). 
While you're putting on the kettle, set down a second mug and serve the soon-to-be dad ashwagandha tea; this herb has been found to increase sperm count and motility and pregnancy rates (via Healthline). Indeed, tea for two may be your path to a family of three.