How Kate Middleton Keeps Her Bra Straps From Showing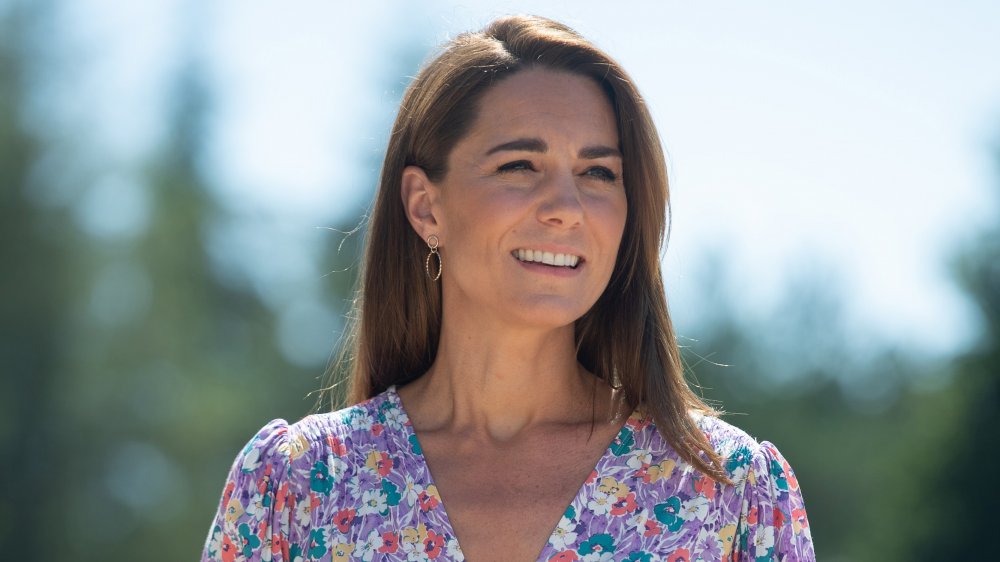 Wpa Pool/Getty Images
There's no doubt that Kate Middleton always looks fashionable, in spite of having to follow a strict royal dress code. Her hair is always perfectly coiffed, and her clothes always seem tailor made. At any given moment, the Duchess of Cambridge looks like she just stepped out of the pages of a fashion magazine — we never even see so much as a hint of a bra strap. How does she do it?
It turns out that it's not that the royal is inherently more glamorous than us, she just has a couple of special hacks to keep those straps from peeking out. Royal etiquette expert Myka Meier told The Sun that keeping bra straps from showing is a royal priority as "underwear and bras are... considered intimate wear." She added that "for royals to put intimate apparel on display would simply not be done."
Kate Middleton has a couple of ways of keeping bra straps from showing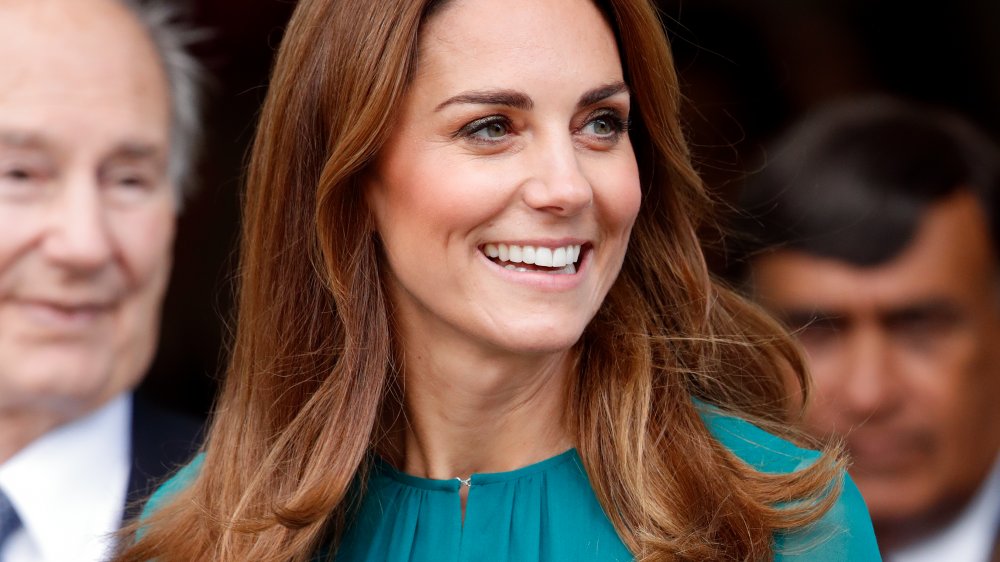 Max Mumby/indigo/Getty Images
One method Kate uses to keep her bra straps from showing is to sew a bra into place. "A second option is strapless shapewear, which is a one piece that either snaps at the bottom or has legs attached," said Meier. "You can buy them in almost any skin tone so they appear transparent and don't show through clothing. You want the attention to be on the beautifully tailored and designed garment and not the undergarments. Undergarments showing can take away from an amazing outfit."
Panty lines are also something to be avoided at all costs, said Meier, who revealed that royals like Kate will typically opt for seamless underwear or shapewear to avoid that tell-tale outline.
Meier previously revealed to The Sun that the royal family also has a hack to avoid skirts blowing up in the wind. "Often they wear body suits and clothes that actually increase static so it's much harder for something to fly up," she said. "So you have an under garment that is almost like a body suit that is one tactic that is used."