Why Everyone Is Talking About Carrie Underwood's Closet
Carrie Underwood recently uploaded a stunning bikini selfie on Instagram. "First day of summer!" she wrote in the caption. "Loving this swim combo!" It's not just Underwood's fit physique that has fans buzzing, though. While commenters definitely complimented Underwood on the cute bikini, which is from her CALIA by Carrie Underwood athleisure wear line, many of them were also wowed by Underwood's massive walk-in closet.
Walk-in closets are pretty much standard issue among celebs, but Underwood's massive closet features a unique hack that anyone would be jealous of. Fans were quick to point out the practical item found in Underwood's closet in the comments (via House Beautiful), with one writing, "Wait is that a washer and dryer in your closet!? That's genius !!!!!!!!" 
Another fan commented that the washer and dryer are "the real winner in this photo," while a third wrote, "You look amazing AND is that a washer/dryer in your closet?"
Carrie Underwood does her own laundry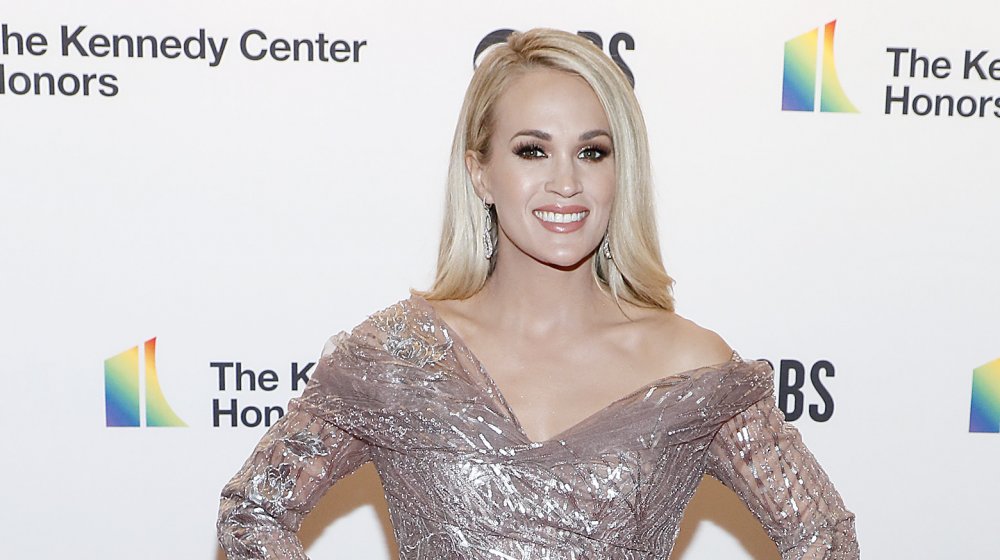 Paul Morigi/Getty Images
It would be reasonable to assume that Underwood has a housekeeper to do her laundry, or at least uses a laundry service. Underwood is pretty down-to-earth, though, and once revealed to Redbook that she actually does her own laundry. "I do not like people touching my underwear," she said. "That's just weird! I travel with a washer and dryer and I like cooking on the bus too."
Having a washer and a dryer in your closet really is brilliant when you think about it. Who wants to lug laundry from room to room or even up and down flights of stairs? Having a washer and dryer right in your closet where you can wash your clothes, fold them, and then put them away while only having to take a few steps to complete each step is the laundry hack we never knew we needed.