The Truth About The Founders Of Abercrombie & Fitch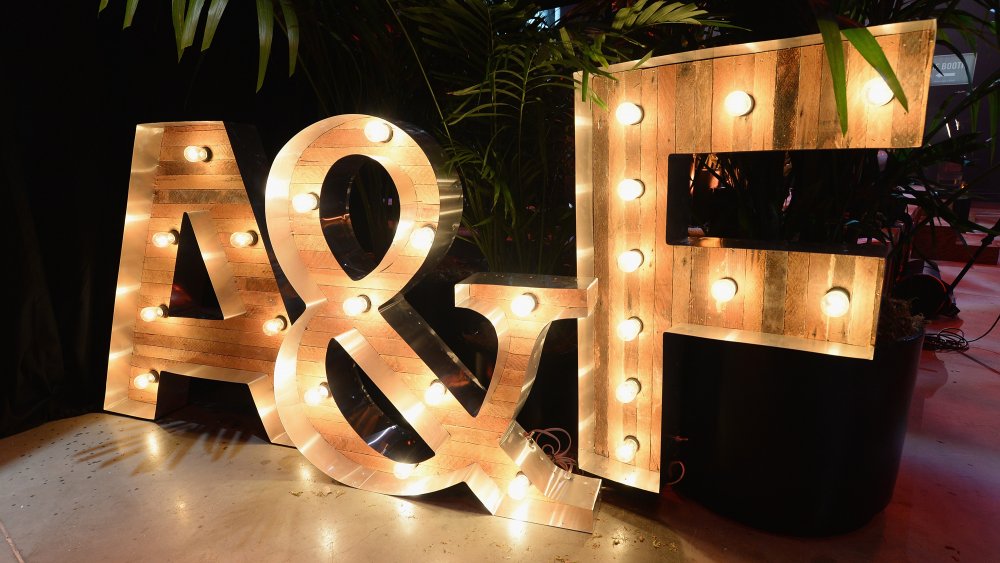 Michael Buckner/Getty Images
Abercrombie & Fitch first began with David Abercrombie, who was described as a "civil engineer and topographer, merchant and manufacturer" in his 1931 obituary in The New York Times. Abercrombie appeared to enjoy heading off to the country's most remote places, as he was a chief of survey for the Norfolk and Western Railroad in the coal areas of West Virginia. He also travelled around the country as a lieutenant colonel for the Officers Reserve Corps. 
We can only imagine why the engineer and explorer founded David T. Abercrombie Co. in 1892. He was probably sick and tired of looking for things that he needed in order to enjoy the things he loved doing most. His vision worked because his store attracted the likes of Teddy Roosevelt, Charles Lindbergh — and even Ernest Hemingway was known to drop by from time to time (via Bloomberg). And perhaps more importantly, the store also attracted the interest of a lawyer named Ezra Fitch.
Abercrombie & Fitch's partnership didn't last long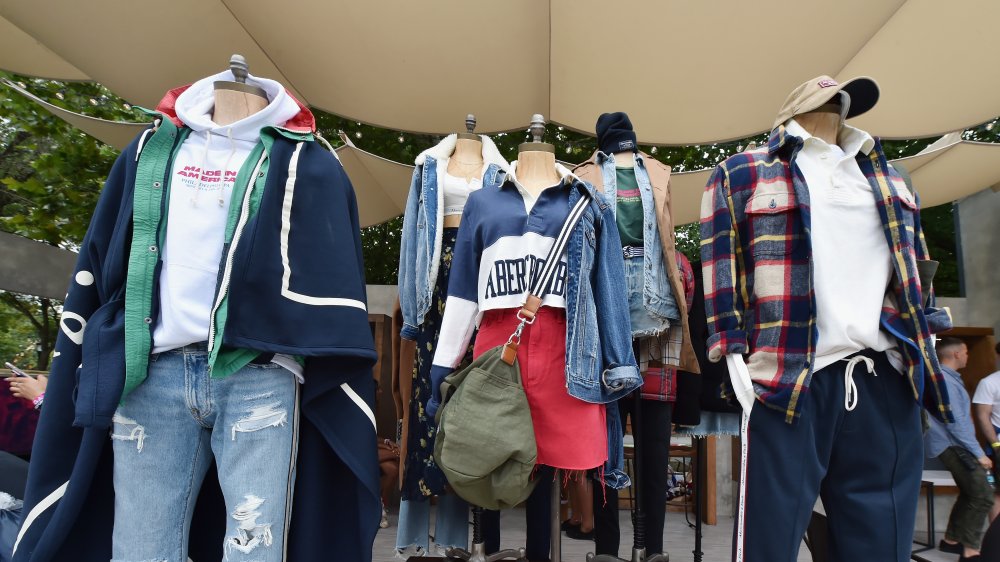 Kevin Mazur/Getty Images
Ezra Fitch was reportedly bored by the legal profession and spent his time yachting, climbing mountains, and fishing. In 1900, he bought a major share in Abercrombie's company, which triggered the rebranding to Abercrombie & Fitch (via Gunn Historical Museum).
But it wasn't a match made in heaven. Abercrombie wanted to cater to a more elite crowd, while Fitch wanted to attract a broader customer base. Fitch won, and Abercrombie sold out in 1907. The Abercrombie & Fitch that survived began offering a mail-order catalogue in 1909, which won the distinction of being the first Western publication to feature a mahjong set. When Fitch passed away in 1930, he left a retailer that was on its way to becoming "The Greatest Sporting Goods Store in the World" (via Business Insider).
In 1975, the store's then chairman, Harry Garner Haskell, Jr., told The New York Times: "The word fashion bothers me," he said. "We say we're not in the fashion business, but in a way we're in a very conservative fashion business and our future lies with the conservative fashion business." After admitting that he had considered selling blue jeans (though probably not the skinny kind), he said: "I don't think my buyers have absorbed that idea yet." 
Abercrombie & Fitch stayed true to their conservative DNA, until Michael Jeffries joined the company in 1992 and began the rebrand that would turn Abercrombie & Fitch into the trendy brand it is today.