Small Details You Missed In Someone Great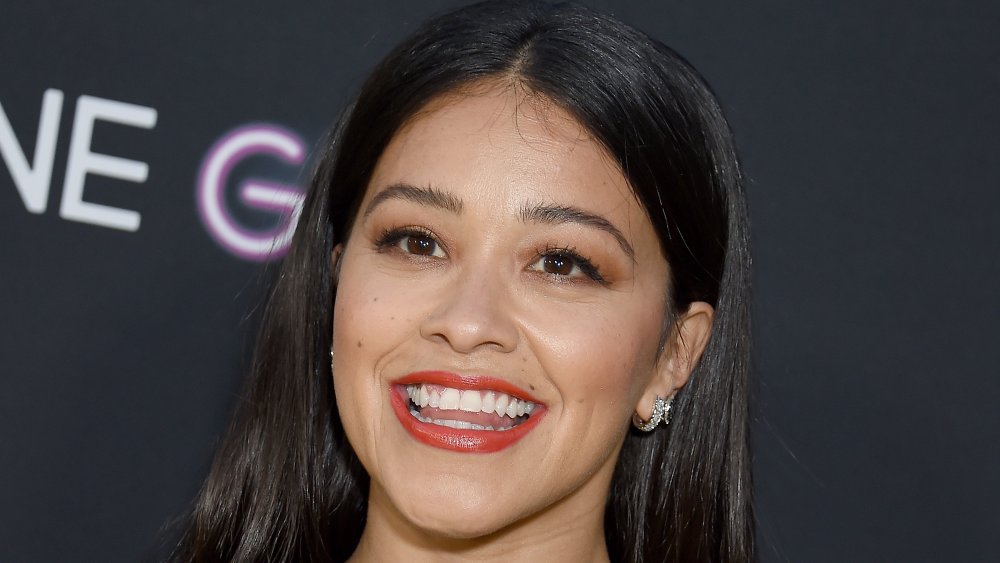 Gregg Deguire/Getty Images
Netflix's Someone Great is slowly becoming a one the most popular movies on the platform. Starring Jane the Virgin's Gina Rodriguez, the modern day rom com follows the story of New York City-based music journalist Jenny, who breaks up with her long-term boyfriend of nine years, after learning she's landed her dream job at Rolling Stone in San Francisco. 
It's closely based on the real-life story of writer and director Jennifer Kaytin Robinson. Speaking to Variety, Robinson admitted, "I was a music journalist. I got to New York when I was in my early 20s, so there is a lot of stuff that's been inspired by my journey." She continued, "And while it's not autobiographical in any way, I've put so many different pieces of me into this film to make the whole that it has become." 
Here are two of the small details Robinson inserted into Someone Great that you may have missed.
Someone Great references the writer's favorite band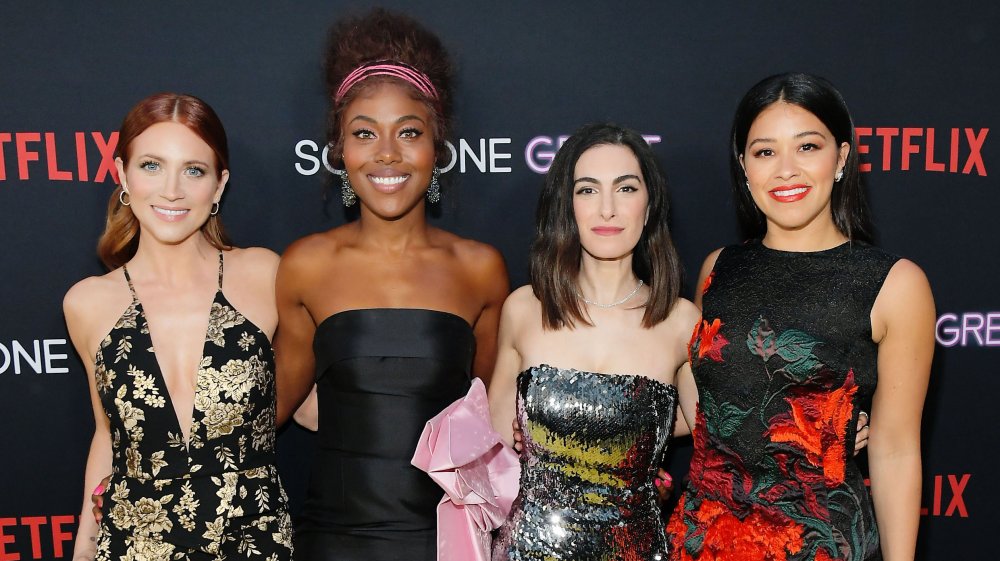 Charley Gallay/Getty Images
There's a reason the Rolling Stone office is located in San Francisco rather than New York. "That is my nod to Almost Famous, a movie that is not only one of my favorites but one that has inspired me sonically in so many different ways," Robinson told Rolling Stone. Also, the title of the film is actually the name of an LCD Soundsystem song. "I thought about what this movie was called, and Someone Great just poured out. LCD Soundsystem is probably the band for me," the writer revealed to Refinery29. "While the song 'Someone Great' is about the end of a relationship and not necessarily a romantic relationship, it's the song I've listened to at the end of every breakup," she added. 
Though James Murphy of LCD Soundsystem didn't approve her request to use the music on the film's soundtrack, "I snuck him in any way I could," Robinson admitted to Rolling Stone. "There are Easter eggs all over the movie, like a neon sign in the background that read, "Where are your friends tonight." referring to another of the band's hits.