This Is What Jessica Alba Eats In A Day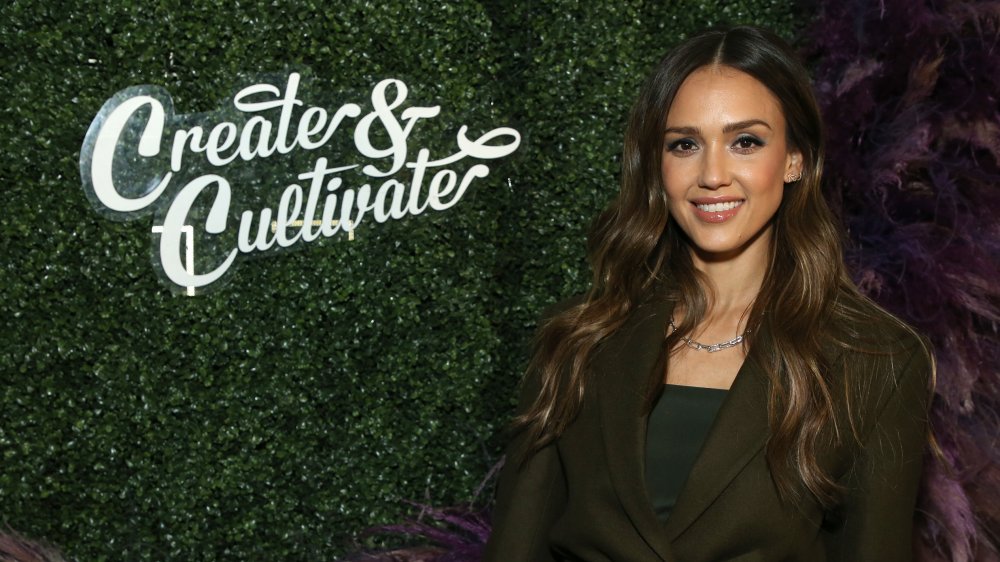 Phillip Faraone/Getty Images
Jessica Alba isn't just an actress, wellness enthusiast, and business owner; she's also one of the most stunning women on the planet. But followers of the Honest Company founder's social media will know she works hard to look good. Alba is fully devoted to healthy living, as evidenced by her impossibly clear skin and sunny demeanor. Simply put, she glows from the inside out.
Thankfully, because Alba is intent on looking and feeling her absolute best, the actress, busy mother and entrepreneur isn't a slave to bizarre Hollywood trends for diet and fitness. She simply works out, drinks plenty of water, and utilizes the services of a top nutritionist to keep her on track, as well as fully satisfied, so she can power through each day. Alba may have plenty on her plate at any given time, but she's unlikely to ever lose track of her health goals with this impeccably-constructed schedule.
Alba is all about feeling full for longer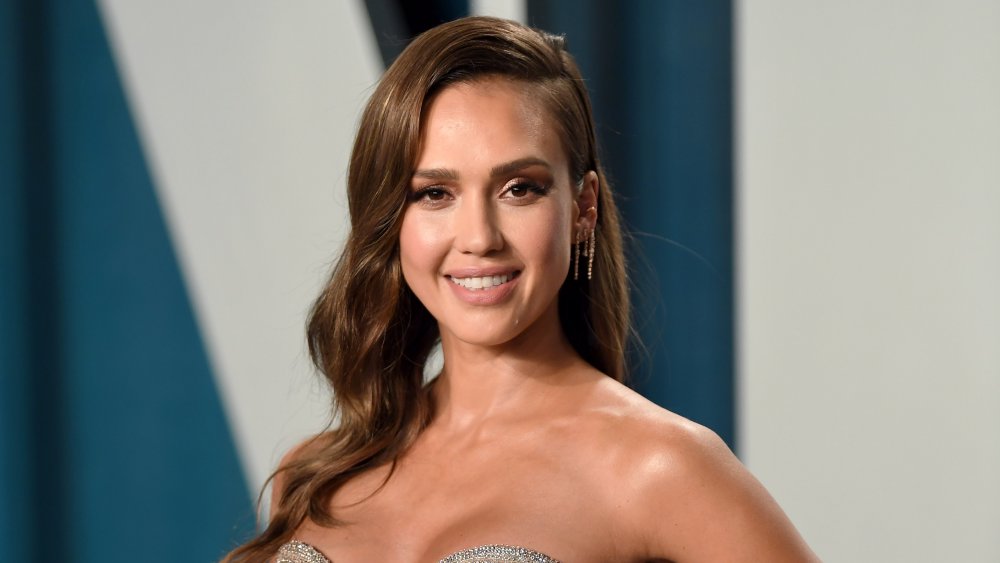 Karwai Tang/Getty Images
According to Well + Good, Alba has been working with holistic nutritionist Kelly LeVeque for years now, initially reaching out to change her diet so she could combat ongoing issues with fatigue and inflammation. First and foremost, LaVeque made her new client a breakfast person, prescribing a delicious-sounding smoothie, comprising one serving of protein, one to two tablespoons of almond butter, one to two tablespoons of chia seeds, a handful of greens, and one to two cups of almond milk. If Alba is looking for a fruity kick, she adds a third of a frozen banana.
Her other meals of the day are built around the Fab Four. No, not the Beatles, and nobody got rid of Bobby Berk, or any of the other lads from Queer Eye. The title refers to protein, fat, fiber, and greens, which LaVeque advises are the essential building blocks of a healthy and satisfying meal. Alba told Delish some of her favorite meals are salads with homemade dressing or chicken quesadillas with corn tortillas and plenty of hot sauce.
Alba enjoys an occasional indulgence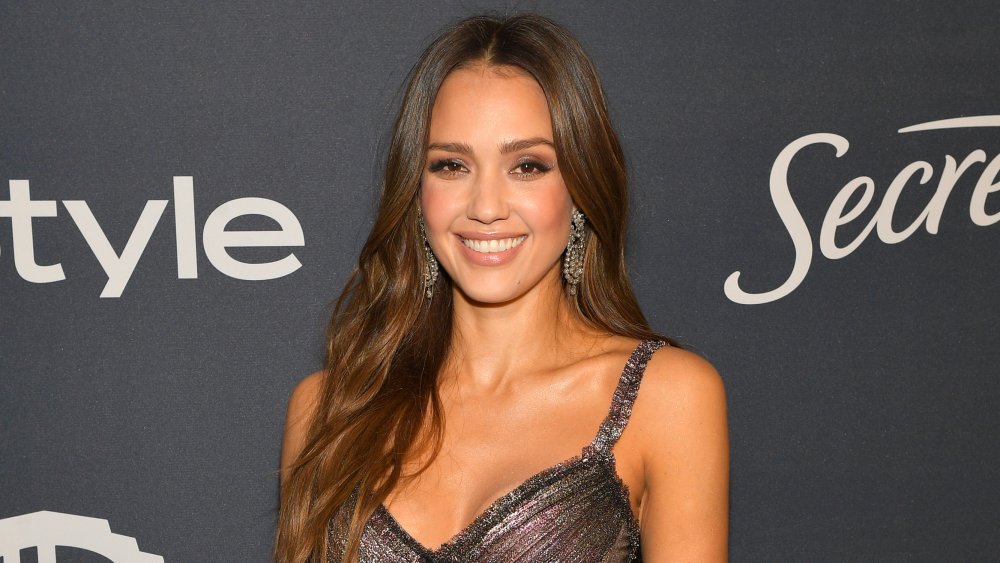 Matt Winkelmeyer/Getty Images
As for snacks, Alba opts for guacamole, popcorn, and hummus with cucumber, broccoli, carrots, tomatoes, and cauliflower. If she's in the mood for a bit of indulgence, she'll go for some lasagna, ramen, or nachos topped with homemade black beans and jalapeño-almond cheese. "I've been trying to use alternatives to dairy ... and Whole Foods sells an almond cheese that melts surprisingly well, but you have to grate it. You can't do slices," she explained to Delish.
Hydration also is hugely important to Alba. Her number-one piece of advice for healthy living? "Making sure you do stay hydrated for glowing skin and high energy. It's important for overall health," she told Byrdie. Likewise, Alba advised including as many fresh foods in your diet as possible and limit processed foodstuffs with added sugars.