You Shouldn't Buy Makeup From Big Lots. Here's Why
There are few feelings more satisfying than nabbing a bargain on products you would ordinarily spend big on, such as furniture and small appliances — and there's nowhere handier for these kinds of steals than Big Lots. The massive liquidation store purchases a variety of wide-ranging products from places that are about to shut down or have an influx of inventory, meaning they have a huge selection of brand name items as well as products with small defects that can't be sold at higher end stores.
As Home Hacks advises, there are plenty of items you can feel comfortable purchasing at cost from Big Lots, from pet food and other pet-related products, which are notoriously expensive to purchase from neighborhood stores, to massive treat bags of your favorite snacks — the kinds you'll pay a couple dollars each to buy individually in your local gas station. 
However, as exciting as it is to pick up certain items for a fraction of the price, you have to be careful about shopping at places like Big Lots because sometimes the products aren't exactly as they appear. Although you might get a brand-new toaster for a small percentage of what you'd pay in a big appliance store, you could also accidentally pick up a dress with a rip in it that's only noticeable once you get home and actually try it on. What's more, items at the store might be past their expiration date, including their selection of makeup.
Always check the expiration date on Big Lots' makeup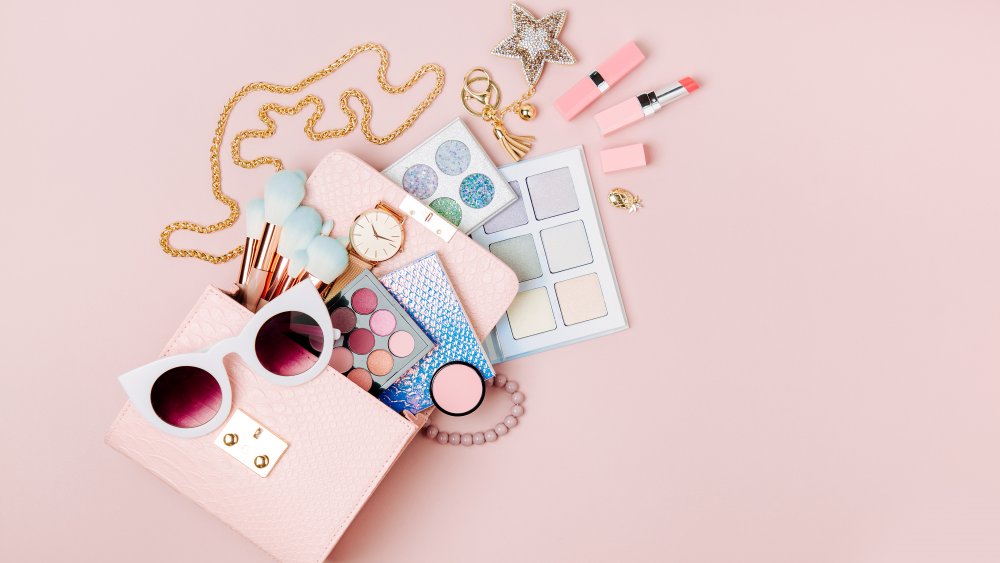 Shutterstock
If there's one product you should be careful about picking up at Big Lots, it's makeup, suggests Home Hacks. As previously mentioned, Big Lots buys all of its stock in bulk, meaning that individual items aren't always checked as thoroughly as they should be before they're put out on the shelves for purchase. As a result, expired makeup products might be available to buy simply because they haven't been identified as such beforehand. The Budget Fashionista recommends always checking the expiration dates on Big Lot's beauty products.
Putting expired makeup on your face isn't a good idea, as a piece by Women's Health warns: These products can cause inflammation and even harbor dangerous bacteria, which can lead to pink eye, swelling, and rashes, among other things. Put simply, it's not worth saving money on makeup to risk a nasty skin reaction, so be careful what you buy and always check products thoroughly before taking them home with you.