The Real Reason Wet Seal Closed All Its Stores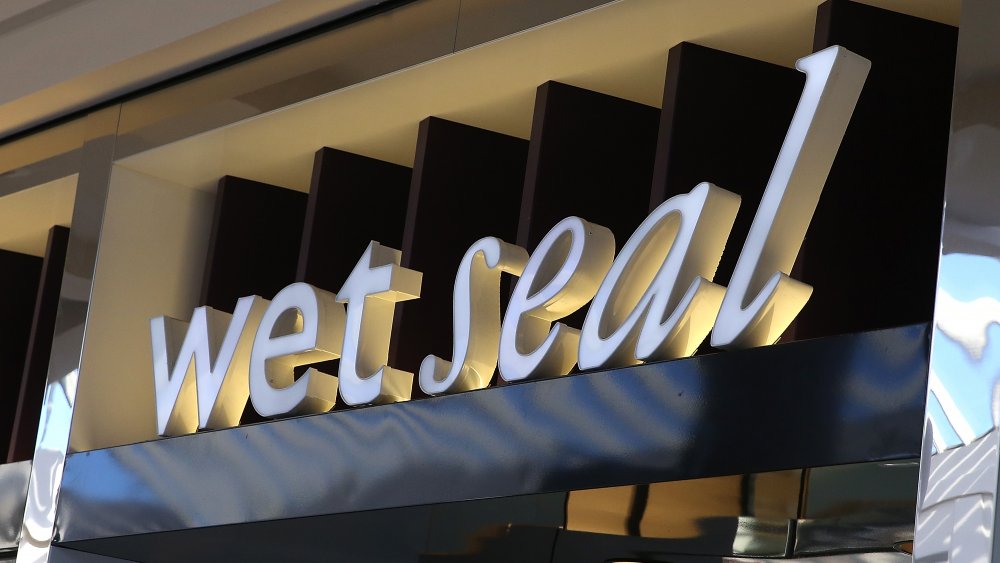 Justin Sullivan/Getty Images
For women of a certain age, Wet Seal was the coolest store on the planet back when they were fashion-conscious teenagers. When the store announced back in 2017 that it would be closing all 171 of its remaining stores, a million hearts broke at once. As the Wall Street Journal reported at the time, all employees working in Wet Seal's California headquarters were notified by letter that the retailer would be shutting its doors permanently with mass layoffs across the board.
Wet Seal was predominantly based in malls. In January 2015, it moved to close 338 out of a total 511 stores, signaling the end was in sight. As Business Insider advised, similarly mall-based store The Limited had shut down and let all of its own employees go not too long before that, while massive retailers Sears and Macy's also announced closures across the board. Still, with Wet Seal, it really hurt because, for many people, it meant the end of an era.
Wet Seal can still be found online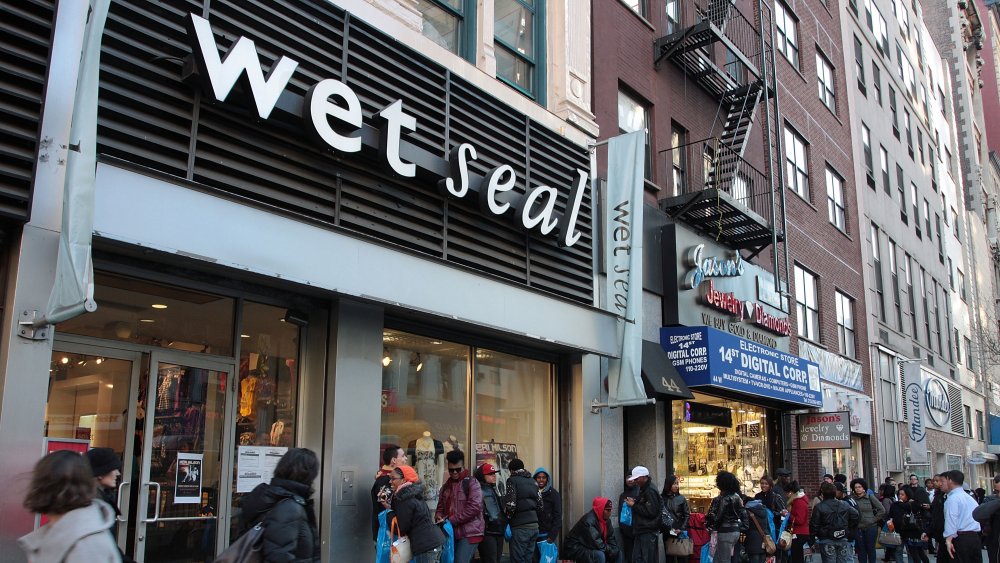 Jerritt Clark/Getty Images
As Business Insider noted at the time of the store's initial closures, a significant decrease in foot traffic played a major role in Wet Seal's decline. When it came down to it, though, Versa Capital, which bought the brand for a whopping $7.5 million in 2015, simply couldn't either raise the necessary funding or find a suitable buyer to save the beloved brand, per The Wall Street Journal. The retailer had filed for bankruptcy for the second time in its history in 2017 (via Fortune). But a cryptic goodbye message suggested all was not lost, as Bustle advised at the time.
Indeed, the hit 90s retailer made a surprise return just last year, just not as a brick-and-mortar. Instead, the company pivoted to focus solely on the online market and expanded its range to take in plus-size clothing, as Cosmopolitan noted. Bustle breathlessly reported on Wet Seal's exciting comeback, which was part of their #WetSealGetsReal campaign of inclusivity. The expansion of their Plus & Curve collection seems to have brought the teen retailer back from the grave, ready to capture the hearts of a whole new generation of young women — just online only.