Ariel Winter Is Unrecognizable In Latest Instagram Post
Ariel Winter has seriously changed up her look. The Modern Family star's new look is so different that she is unrecognizable to fans, who are loving what she has done to her hair. While Winter typically has dark locks, the actress has gone platinum blonde and looks completely different.
Winter debuted her new hair color on Instagram. "Winter Is Coming!!!!!!!!!!!" she wrote in the caption of a series of photos, which show her lounging outside in the sunshine. Fans were quick to pick up on the Game of Thrones reference and noted her resemblance to the flaxen-haired character Daenerys Targaryen. "Targaryen," wrote Winter's boyfriend, Luke Benward, in the comments of the post (via Page Six), while a fan commented that Winter is a "real life queen of dragons."
Other fans, though, think that Winter more closely resembles Hollywood legend Marilyn Monroe. One fan wrote in the comments (via Yahoo) that Winter is "serving Marilyn realness," while another wrote that she "could play Marilyn."
Ariel Winter has slowly been going blonde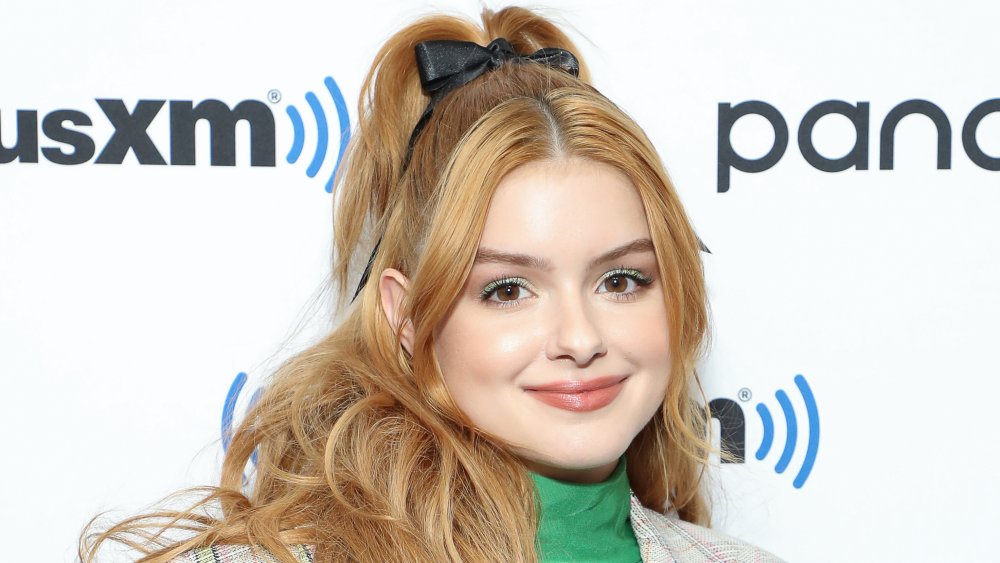 Arturo Holmes/Getty Images
The transition from brunette to platinum blonde seems to have been a gradual one for Winter. In February, she posted a photo of herself on Instagram with strawberry blonde strands. "I'm a strawberry and a shortcake sooooo new nickname?" she wrote. In another Instagram post featuring her dark hair she wrote "Bye bye dark hair. I don't think I'll miss you."
Winter's new look is a big change, and it also reminded fans that she's all grown up. Winter was only 11 years old when she started her run as Alex Dunphy on Modern Family, which just concluded its long run. Winter, who is now 22, grew up on the show and is ready to move on to the next chapter of her life, which may have been part of the inspiration behind dyeing her hair.
"I am ready to do everything I can," she told Teen Vogue of moving on from Modern Family. "I am ready to be in the right mindset to go in there again and be able to face the rejection that will come, and be able to move past that and go to the next audition and be ready for it. And be ready for things in my personal life. Just living."